This year's Bridgnorth Walk coincides with the Queen's Diamond Jubilee Bank Holiday Monday on June 4 and looks set to be as popular as ever.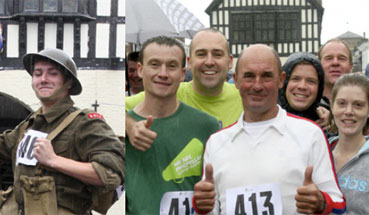 At the time of What's What going to press, walkers entered represented a staggering 148 charities.
First organised in 1967, the Walk has become a Bridgnorth institution with up to 1,200 competitors taking part in the 22-mile adult event and many other local people involved in supporting roles – last year saw more than £120,000 raised for charity.
The seven-mile junior walk, for youngsters aged between 10 and 13, this year incorporates a 3km fun run to begin with.
All walkers will need your support during this special Jubilee Walk, so make sure you get out there and cheer – the senior walk begins at the Town Hall at 10am, the junior walk starts in Ditton Priors at 11am.