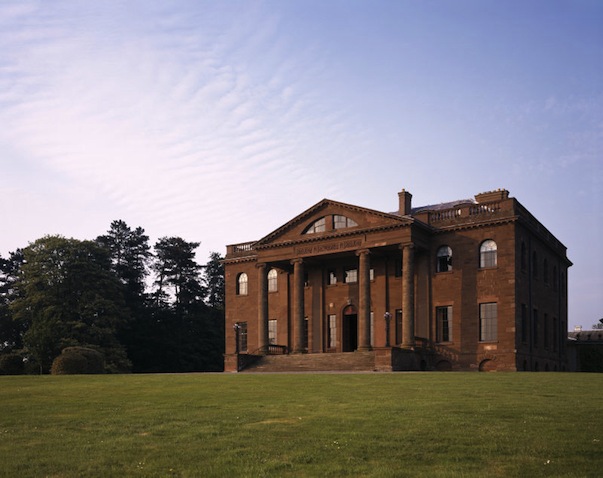 To mark 'Apple Day' celebrations, I was invited by a friend to visit Berrington Hall in Herefordshire, as part of a group touring the orchards and inspecting the apple displays, led by the head gardener. Herefordshire is, of course, famous for its apple orchards and cider production: 65% of the UK's cider comes from the county – so at Berrington Hall, apples are serious business.
In glorious autumnal sunshine, I set out to find out more about apples, cider making and this wonderful Neo-classical style gem – its gardens and history.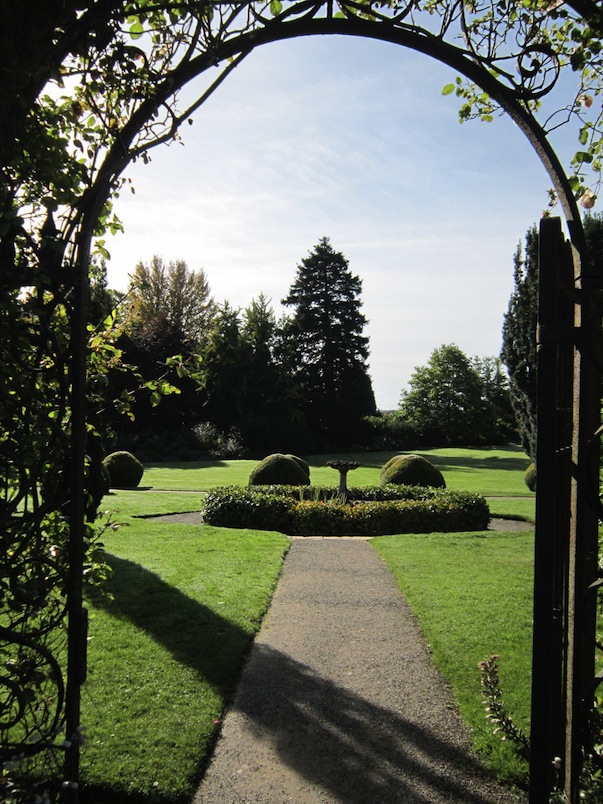 Berrington was built in 1778 for Thomas Harley, a London banker. His architect, Henry Holland, designed an austere exterior, with a contrasting elegant interior, which is furnished with exquisite antiques and contains a wonderful art collection. But it is the parkland and lake, landscaped by "Capability" Brown which is complimented perfectly by the classical architecture of the Hall which takes the breath away.
Berrington passed to the Rodney family in 1804, but the 7th Lord Rodney gambled the family fortune away and in 1901 Berrington passed to Frederick Cawley. The Cawleys were enthusiastic gardeners, planting shrubberies and dozens of labour intensive flower beds, a scheme which had to be drastically simplified in the post-war period.
The Hall passed to the National Trust in 1954 but continued to be occupied by Vivienne, Lady Cawley until her death, aged 100 in 1978. She endured some real tragedy in her life; three of her brothers-in-law perished in the First World War, and her son John was killed, aged 26, in the Second World War.
Now, with just two gardeners and a band of enthusiastic volunteers, the National Trust maintains 11 acres of formal and walled gardens and 440 acres of parkland at Berrington.
"Most of us can name apple varieties on one hand and our only cooking apple is the Bramley – whereas the Victorians had dozens"
Twenty five years ago the Trust developed the walled garden, planting the central section as an orchard, featuring some 43 pre-20th century varieties of apple trees which had mostly fallen out of cultivation. The old varieties are not only of historical interest but are a source of future plant breeding material – it may be that the two trees of a variety called Tillington Court are the sole survivors of the genus, the tree from which they were grafted having perished in a storm in 1990. In the orchards were other rare examples with fascinating names: Crimson Queening, Catshead, Lady's Finger of Hereford East, Hereford Beefing and Ten Commandments being just a few.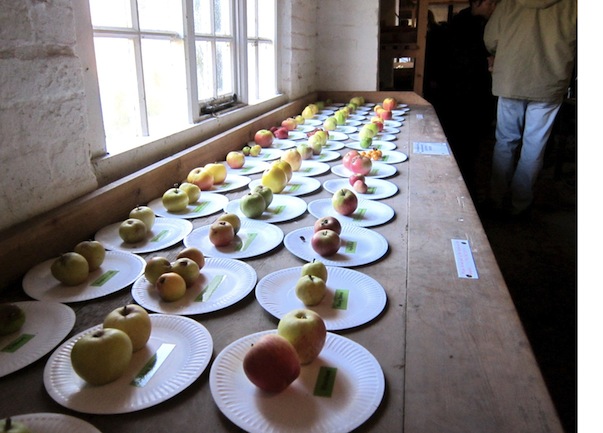 The Head Gardener explained that 2012 had been an awful year for apple production; late frosts had damaged early blossoms and constant rain had damaged what little fruit survived. Despite these difficulties, the apple display in the potting sheds was a real eye-opener. Most of us can name apple varieties on one hand and our only cooking apple is the Bramley – whereas the Victorians had dozens. So it was a surprise to be confronted by approximately 126 varieties of apples, some as small as cherries. Not all the apples displayed came from Berrington's orchards, some were on loan from Bulmers the cider makers, who also cultivate and maintain a huge variety of apple trees.
"65% of the UK's cider comes from the county – so at Berrington Hall, apples are serious business"
Bulmers, of course, are a Herefordshire company, founded by Percy Bulmer in 1887. He started in a small way. His father was Rector of Credenhill and the Rectory gardens were well stocked with apple trees. The enterprising young Percy started crushing them in a neighbouring farmer's stone press. The resulting cider was well received and soon Percy and brother Fred moved to premises at Whitecross in Hereford. A hundred and twenty five years later, the Bulmers brand is synonymous with cider and 200 farmers supply their apples.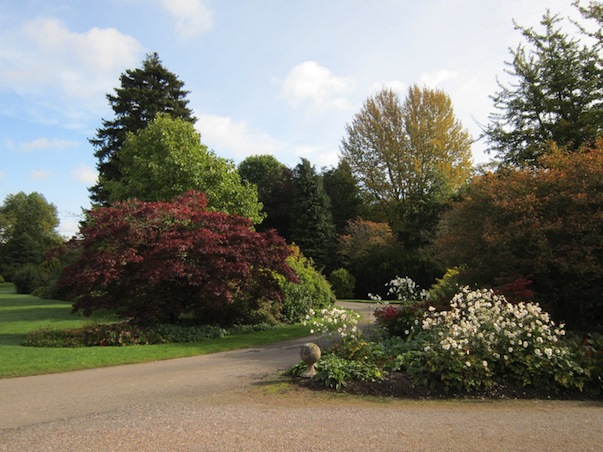 Back to Berrington, and in the courtyard a cider press had been set up and cider was being collected from the crushed apples. A couple of stalls sold locally made ciders, others sold toffee apples, local chutneys and jams and wonderful artisan breads. We browsed the various stalls, entertained by a group of musicians.
Our tour included a hearty Sunday lunch, which was served in the old kitchen, in the basement of the Hall – it was no surprise that apple crumble was on the menu.
Berrington re-opens for the 2013 season in March, but you can pay it a pre-Christmas visit. On 1st and 2nd December the house is open from 10am – 4pm, decorated for Christmas and Santa will visit in the afternoon. A small selection of local food and drink stalls will be open for browsing. Telephone 01568 615721 for details.
– Jean de Rusett