What's What asked four local chefs for their favourite Christmas recipes…

Sautéed Sprouts with Smoked Bacon and Chestnuts ~ Paul from The Feathers at Brockton
500g blanched and shredded sprouts
150g smoked bacon lardons
100g cooked chestnuts
50g unsalted butter
1/4 tsp garlic powder
Sea salt
Cracked black pepper
Serves 6-8
Method
Melt the butter in a pan until foaming, add the smoked bacon lardons and cook on a medium heat until golden brown, taking care not to burn the butter. Add the garlic powder and stir into the bacon, add sprouts and the cooked chestnuts turn up the heat to high and heat thoroughly, season with sea salt and cracked black pepper.

Parmesan Baked Parsnips ~ from Kevin at The Boyne Arms, Burwarton
1.25kg parsnips
50g parmesan
175g plain flour
Groundnut oil
Knob of butter
Salt and pepper
Serves 8 / Gas 6, 400F, 200c
Method
Peel parsnips, cut into smallish chunks. Combine flour, parmesan, salt and pepper in a bowl.
Place parsnips in a pan and cover with boiling water and boil for 3 minutes. Drain and then place in flour mixture, while still hot, mix about so they get a good coating
Tip: At this stage the parsnips can be frozen or kept in the fridge till you are ready to use
To bake, pre heat a roasting tin with a glug of the oil and knob of butter, place the parsnips in the hot oil, return to the oven. Bake for 20 minutes then turn them over and drain off any excess fat. Continue to bake for a further 15 minutes or until golden and crisp.

Cranberry Sauce with a Twist ~ from Martyn at The Raven Hotel, Much Wenlock
500g of fresh cranberries
2 oranges
2 star anise
1 stick of cinnamon
250gm caster sugar
½ pint of water
Serves 6-8
Method
Place the cranberries in a heavy bottomed pan. Cut oranges in halves, squeeze in the juice into the pan and also place leftover orange peels in along with the rest of the ingredients. Bring to the boil and simmer until you have a thick consistency, check the sweetness and add more sugar if needed. Take out the orange peels and serve warm.
Tip: Make this ahead to save time, keep in the fridge for 3 days or freeze.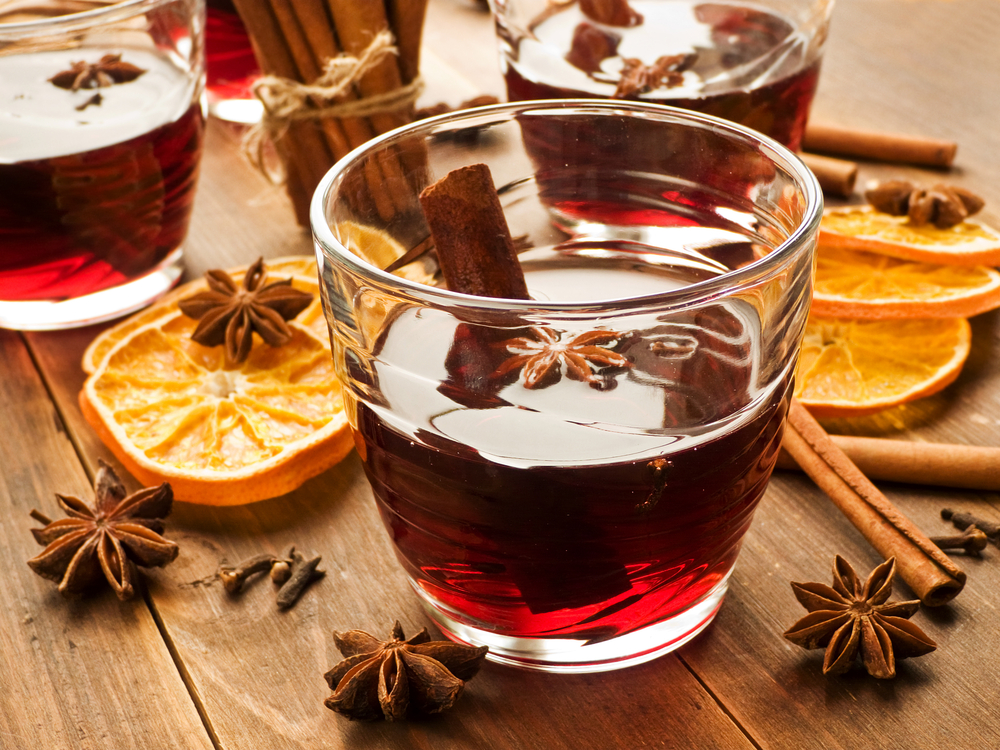 Spiced Mulled Wine – Kate from The Wenlock Buffet Company
1 bottle red wine
2 cinnamon stick
3 star anise
4 cloves
2 orange, sliced
2 lemons, sliced
100g brown sugar
2tsp ground Nutmeg
Serves 6
Method
Place all of the ingredients into a saucepan and simmer gently for 10 minutes, without boiling.
Tip: Make sure you use a heat proof glass!