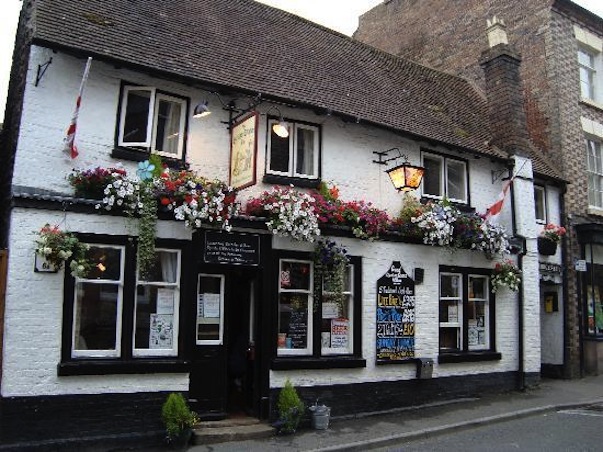 Oh, what a happy conjunction of events! My two favourite pastimes rolled into one happy evening; a visit to a historical building combined with a culinary outing!
The George & Dragon Inn in Much Wenlock's High Street is a truly medieval building, housed in a burgage plot (a medieval tenancy of land), which places the Inn's origins in the 14th Century. A typical burgage plot was a 'perch' wide by 12 'perches' long, to you and me that's 5 x 60 metres. The George & Dragon is indeed ancient, narrow and long.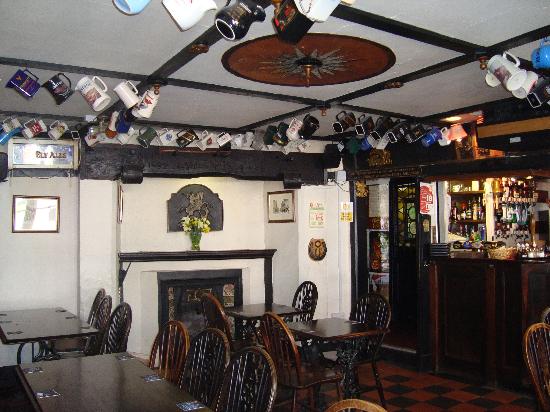 Entering the low-ceilinged, beamed bar we found an atmosphere that was warm and enveloping, buzzing with cheerful banter from contended customers and three waggy dogs. The relaxed atmosphere, the well conditioned real ales, the cheerful attentive staff and the delicious food make this a most enticing venue. Don't panic if the bar is full – beyond the bar area are three dining areas.
A meal here will not break the bank. On Thursdays two people can have lunch or dinner for only £10, with ten choices – each one a substantial meal, freshly prepared and using local quality ingredients, the faggots for example come from the award winning butcher Paddy Ryan. On Tuesdays a home made 'pie and pint' deal is just £7.95.
Janice and I made our selection from a combination of the Evening Menu and the Specials Board. We commenced with garlic mushrooms and stilton and walnut pate – both of which were excellent. Janice followed with a home made steak and ale pie whilst I opted for a lamb shank, which had been braised in a delicious tomato, rosemary, honey and garlic sauce; the meat meltingly fell off the bone. Our choices were accompanied by a dish of creamed potatoes and fresh vegetables. A reasonably priced bottle of Pinot Grigio proved the perfect accompaniment. Once again we failed our readership – neither of us could find space to sample any of the home-made puddings on offer, although Janice did manage a liqueur coffee.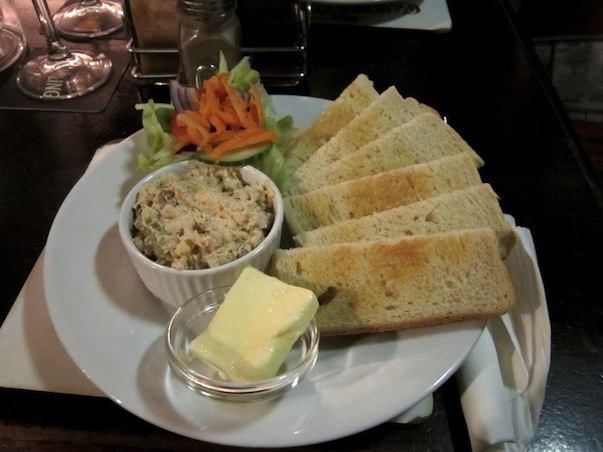 Sunday lunches are available from £7.95 and from the 22nd November to 23rd December the Christmas Fayre Menu is on offer with 2 courses £10.95, 3 courses £13.95. At the George & Dragon vegetarians are well catered for with several tempting dishes on offer.
The George & Dragon Inn, High Street, Much Wenlock. Tel 01952 727312