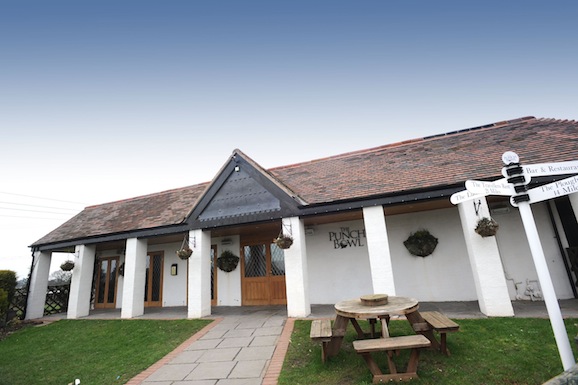 Restaurant of the month – Ye Olde Punchbowl Inn
You don't tend to go out for a carvery meal for the 'surprise factor' – but surprised we were on our recent visit to the Punchbowl Inn, just outside Bridgnorth. Surprised by the variety on the menu, the quality of the produce used – much of it local, and the fact that everything is home-made, on the premises; from the bread roll with the soup to the sumptuous cheesecake to finish.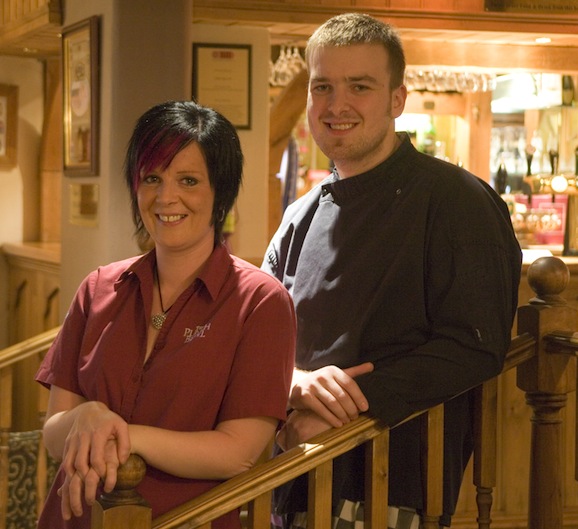 The Punchbowl has been in the hands of Nostalgia Inns and Adam Giles since 2005, and has a smart, contemporary feel, with slick service which was just as well for the starving teenagers in our party.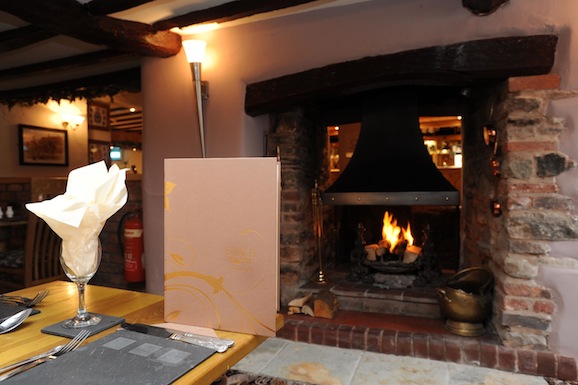 Starters were beautifully presented and arrived promptly; home-made broccoli and stilton soup served in its own little Le Cruset bowl on a wooden board, and a really, really fabulously smooth and delicious chicken liver pate with its ow
miniature kilner jar of home made cranberry and onion relish.
Two of our party opted for the "award winning carvery" main course, with succulent Warwickshire turkey, Aberdeen Angus beef and Shropshire pork – with proper crackling. The pan roasted Barbary duck, with a potato and herb muffin and freshly made plum sauce was excellent, and my daughter – not usually a big meat eater – devoured the huge grilled gammon steak with griddled syrupy pineapple and chunky, triple cooked chips all quirkily presented in a mini chip pan.
Needless to say the plates were emptied – every morsel enjoyed to the last, and a warming and credible bottle of Chilean house Merlot provided a pleasurable accompaniment to the meal.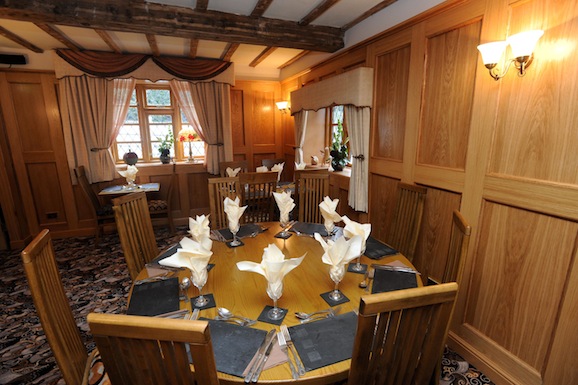 As we had the pudding experts in tow, it felt rude not to give the desert menu a spin; Belgian waffle with home made popcorn ice cream was a hit, as was the raspberry and white chocolate cheesecake and Tia Maria crème brulee.
The Punchbowl has a special offer of a three course carvery for £4.95 at lunchtimes throughout January. I know I will be back – the Punchbowl ticked all the boxes, for The Theman's family.
Sally Themans