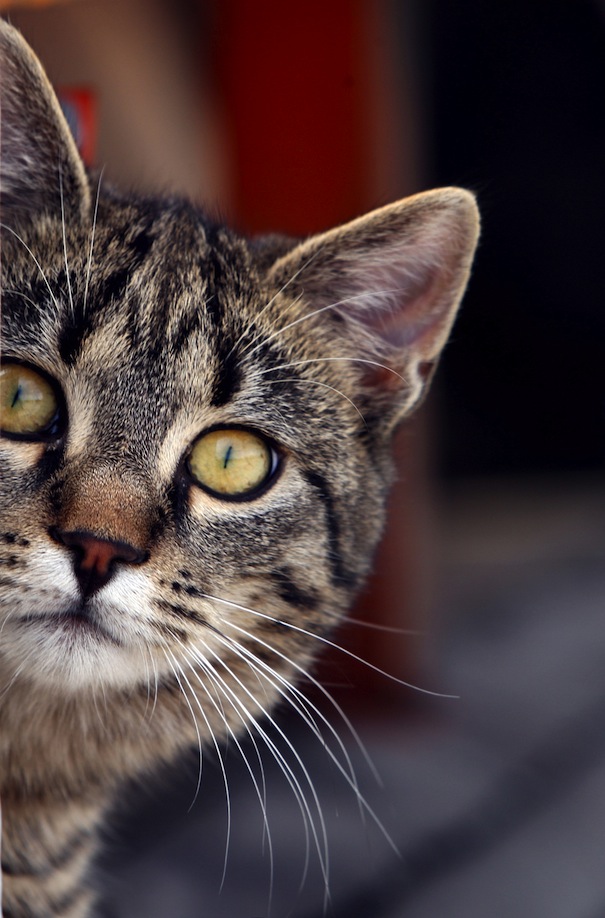 This month we look at the issue of 'wandering cats'…and when a cat is a stray, feral, or simply someone else's cat on the prowl for something better! And we examine who is responsible for its medical bills should you 'adopt' a stray…
If a cat comes into your garden, do not feed it straight away – the likelihood is that it belongs to someone. If it is genuinely hanging around looking lost, ask around to see if anyone owns it. If the cat is catchable, take it to the local vet to check for a microchip. Hopefully the owner will have had them chipped, and they can be easily reunited. Do not encourage the cat by feeding it if it returns, but do let the owner know they are on the prowl!
There is a difference between stray and feral cats. Feral cats fend for themselves, and are not tame. Unless they are injured, it is probably best to leave them alone. If you are having problems with a colony of feral cats developing from a lack of neutering, then help can be obtained from Cats Protection. If the cat is approachable and used to human contact, it is stray, or has just wandered a bit further away from home.
If the cat has no chip, the vet will either keep the cat until an owner comes forward, or send it to a rescue centre. Posters in the local area and social networking sites are a useful way to notify people to find the owner. The cat should not be considered abandoned for 7-10 days, allowing the owner to notice it is missing and contact the local vets and rescue centres. If, after a reasonable period of time, and plenty of advertising and asking around, the cat is not claimed, it can be rehomed. If you decide that you will take the cat back home – it belongs to you and is not a stray any more.
If you start feeding a wandering cat, and it befriends you and your home, you are taking in a stray. With that you become responsible for its needs in the same way an owner would. Should the animal require any assistance in the future, you are responsible for those needs too and the commitment that brings is not to be undertaken lightly. The animal charities will not usually help you with vets bills if the cat, even a stray, has been adopted.
It is a completely different story if a cat comes into your garden injured, and you do not know the owner. If it is in distress you should call the RSPCA. They will normally advise you to take it to the local vets, but will provide details for financial aid for emergency treatment only. They may occasionally collect the cat for you. If you are concerned your local vet is the first place to call.
If you have LOST your cat, it may be that someone has taken it in, and it could only be a few doors away, so ask all your neighbours. Phone local vets, and check their websites and social networking sites. I would always strongly advise micro chipping. Whilst they are not visible they are a quick and easy recognition tool for vets and can generally reunite wandering cats with owners quickly.
Sarah Probert, BVsc MRCVS
Bridgnorth Veterinary Centre