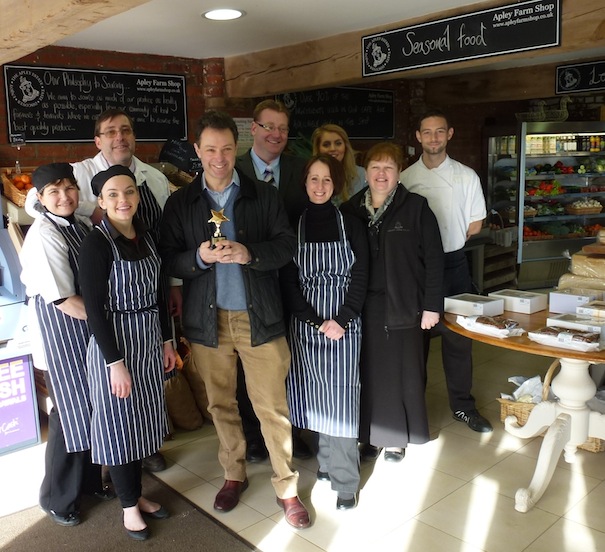 Apley Farm Shop near Bridgnorth has netted a major award from the National Farmers' Retail and Markets Association. FARMA awarded the shop, at Stockton, near Norton, its 'Rising Star' award.
"We are absolutely delighted," said Apley Farm Shop owner Lord Gavin Hamilton, who founded the shop almost two years ago. "We are still a relatively new business and so it is extremely satisfying to win such an award."
Apley has an ongoing programme of events, with innovative ideas including countryside talks on the second Tuesday of each month, and a bridge and scrabble club every Wednesday morning.