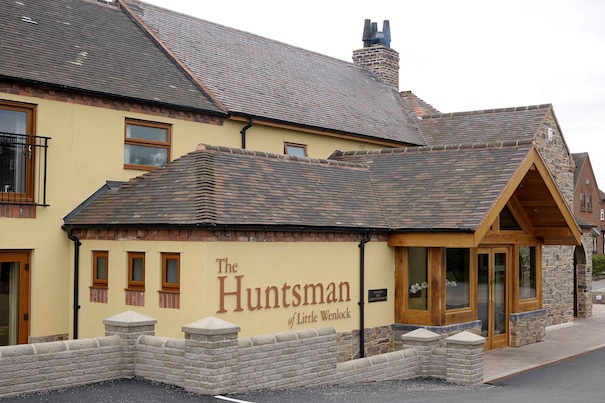 As a young lad, The Huntsman was Peter Morris' local pub, where he and his dad would enjoy a pint. Peter possessed the acumen to become a successful local businessman, which was the Huntsman's salvation. When it went the way of so many pubs: empty, boarded up and forlorn, Peter bought it. With a huge investment of both money and time – his entire family waded in and helped with the restoration and redecoration, the 'new' Huntsman is very pleasing indeed.
My fellow diner, Janice, and I arrived on a cold Thursday night in March, half expecting to have the place to ourselves; astonishingly the car park was full. And no, it wasn't a Rotary meeting or some such event – it was brimming with happy customers, many of whom are regulars.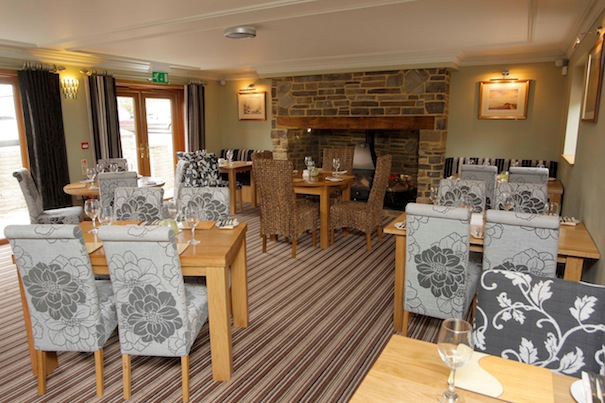 It's not hard to see why The Huntsman is so popular. It has retained its local's bar, but a whole pristine, elegant, new wing has been added housing an elegant dining room and bar. Dale, the deputy manager was in charge and with effortless professionalism we were welcomed, seated by the cosy wood burning stove, supplied with a very good bottle of house Sauvignon Blanc and left to mull over the menus. The usual struggle ensued, as the 7 choices of starters (from £4.95 to £7.25 for scallops) and 16 main courses (from £9.50 to £23.95 for a 16oz rib eye steak) were mouth-wateringly tempting.
I opted for a whole baked camembert, infused with garlic and rosemary, into which I dipped olive bread, topped with tomato chutney. It was delicious, but was surpassed by Janice's choice of confit of duck leg: the meat was meltingly good, encased in crispy skin. We both agreed it was the best we had tasted.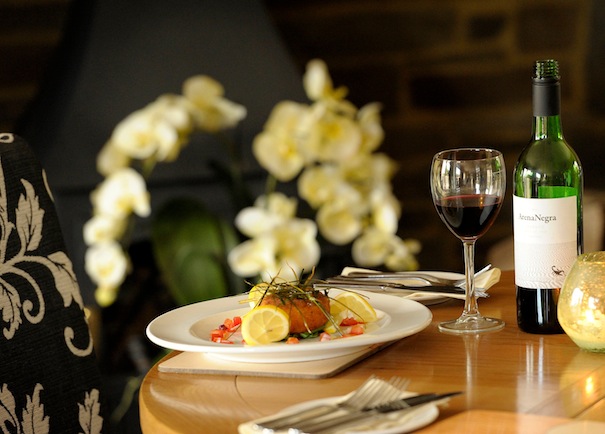 We decided to venture into dishes new to us for our main course – I had chicken breast stuffed with goat's cheese, on a bed of spicy, moist Cajun jambalaya – a rice dish cooked with tomatoes, vegetables and meat. Janice ordered one of the vegetarian options, caramelized red onion and brie frittata (£9.50). Despite two generous courses and good bread rolls, we soldiered on. All desserts are £4.95. My chocolate and mint parfait was smooth and delicious but I envied Janice's mixed berries tart with ice cream. This is a splendid place for lunch or dinner and is open 7 days a week.
Visit www.thehuntsmanoflittlewenlock.co.uk for opening times and menus. Rooms are also available for B&B.
The Huntsman, Wellington Road, Little Wenlock, Shropshire TF6 5BH Tel: 01952 503300