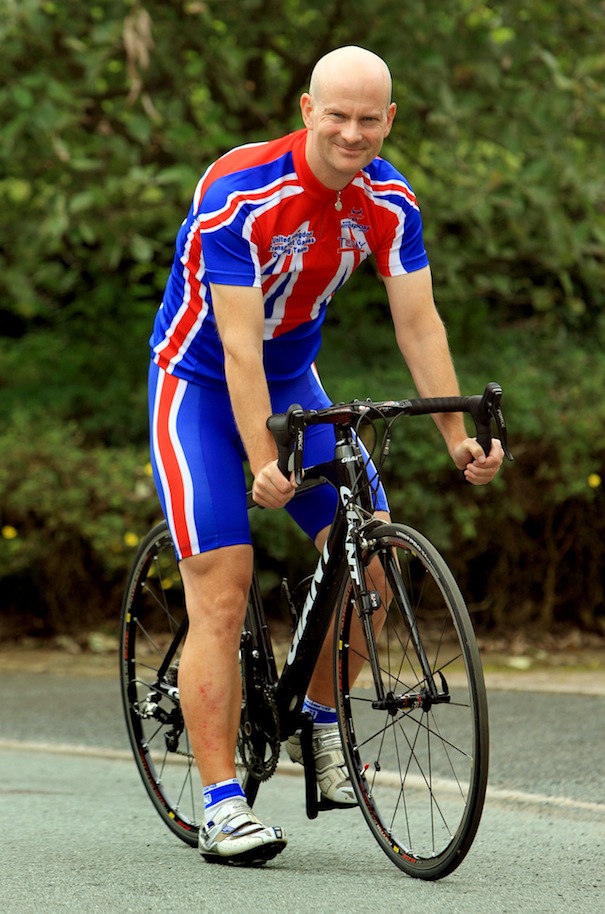 Bridgnorth man, cyclist Richard Smith is celebrating his selection to represent Great Britain in the 19th World Transplant Games in Durban, South Africa in July, and is hoping to raise the profile of organ donation in the process. Richard, who has just marked the twentieth anniversary of his liver transplant said: "The whole team have benefited from life supporting organ transplants, thanks to the altruism of others. It's a stark contrast to the recent drug scandals surrounding the sport, and shows the positive effect clever doctors and modern medicine can have when combined with brave donors."
Richard trains with Wrekinsport Cycling Club based in Telford, and is no stranger to the international competitive scene, having competed in Sweden, Japan and Australia. Richard met the family of his donor in 2011, and was proud to be able to introduce them to his children, Charlie and Grace. "It was emotional as I'm sure you can imagine but truly inspirational. They are incredible people who showed enormous bravery in supporting a decision to help save a stranger in the most tragic circumstances." Meeting them inspired Richard to write a book, 'ReCycled' which tells his story.
Last year What's What! featured Endowed School pupil and Olympic torchbearer Jordan Clarke, who had a liver transplant as a child, and his quest to heighten awareness and membership of the national organ register, particularly with young people. On average 3 people die every day waiting for a transplant, and whilst over 90% of the population think organ donation is a good idea, only 30% have actually joined. Richard, Jordan and the team at GB transplant cycling want to close that gap.