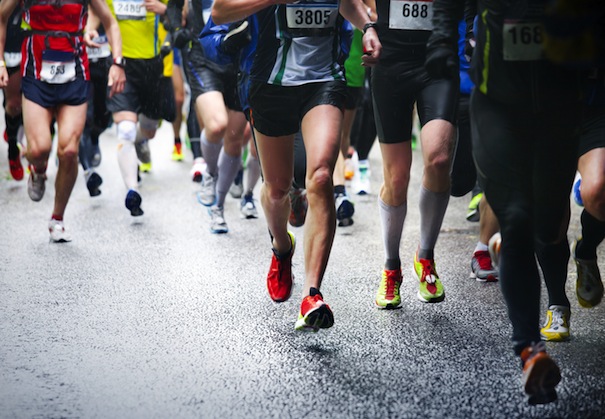 On Sunday 21 April, over 35,000 runners will compete in the 33rd London Marathon. Sally Themans met three local people who are all taking part in what has become one of the world's largest charity events, and talking to them about their inspiration and motivation for taking on the challenge….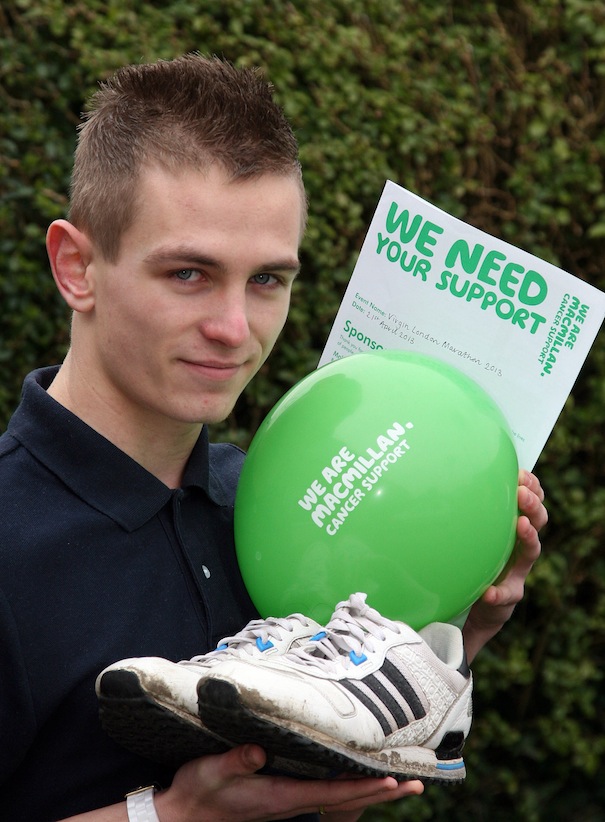 Josh Ravenscroft – 18, from Broseley
"I always used to watch the London Marathon on TV, and can still remember the day I turned around to my dad and said: 'I want to do that one year'." Those were not empty words, and Josh will be running the 26 miles in memory of his dad John, who lost his long battle with bowel cancer two years ago.
Josh is fundraising for Macmillan Cancer Support: "I want to give something back after everything they did for my dad and our whole family." Josh told me his father was a real 'can do' type who would give anything a go, always gave his best, and never gave up, and it seems this attitude has rubbed off on his son.
A former William Brookes student, Josh has firm plans to join the Metropolitan Police, having secured a place at the University of East London in September to study Criminology. "When the riots happened in London, I was visiting my brother in Greenwich; it inspired me to go into the police, I want to help communities and keep the streets safe."
Josh has always played a lot of sport and been very fit and active. "There'll be no nerves on the day; I've set goals for this marathon, aiming for a time of 3 hours 30 minutes." What is proving to be a challenge is the commitment to raise £2,000 as part of a 'golden bond' placement, so Josh is hoping for as much sponsorship as possible to help him with his fundraising. "Macmillan Cancer Support is amazing, the work they do, the support they give, it really does make things easier. I know so many people are affected by cancer, any donation that can help Macmillan to continue with the work they do will be very much appreciated."
Donations to Macmillan can be made on the website justgiving.com/josh-ravenscroft or you can text JRJR59 plus the amount to 70070.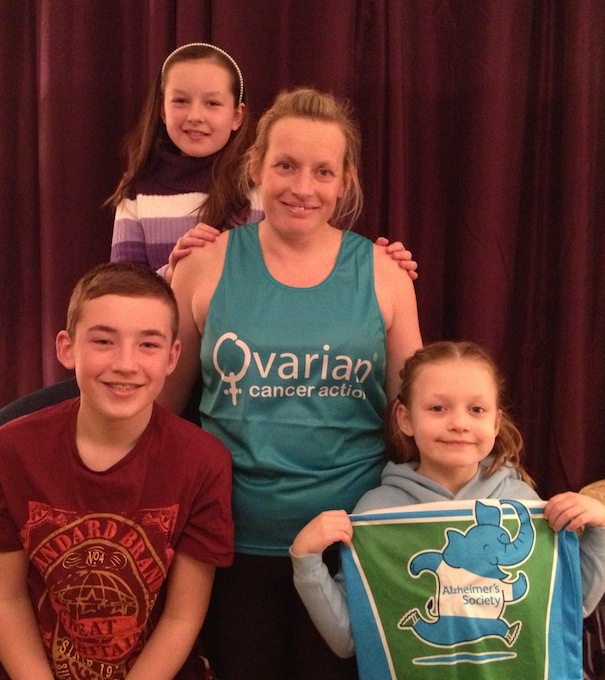 Sharon Evans – 40, from Bridgnorth
"Running a marathon was something I had wanted to do before I hit 40 and on my tick list of things I would like to achieve in my life. I applied to the ballot for the last six years and although I didn't quite make it before I was 40, I got accepted in my 40th year!" Sharon, who, like Josh, has never run a marathon before, decided on the London marathon because it is the biggest and most prestigious marathon in the country. She also wanted to run for two charities close to her heart: The Alzheimer's Society and Ovarian Cancer. Alzheimer's affects around 496,000 people in the UK and through Sharon's work as a district nurse she sees first hand the devastating effects it can cause. Every two hours a woman in the UK dies from ovarian cancer, and Sharon's own grandma lost her fight against the disease.
Sharon, juggles training with a full-time job, being a mum to three children, and still manages to fit in four runs a week. "I have been following the intermediate training programme set out by London marathon. Competing and finishing the London marathon is the biggest challenge I have ever set myself. My husband Paul, children Jordan, Téa and Summer, my mum and dad, my sister, brother in law, nephew, my best friend Louise and her children Tyler and Naomi are all coming down to support me."
If you would like to sponsor Sharon you can do so at virginmoneygiving.com/shazevans40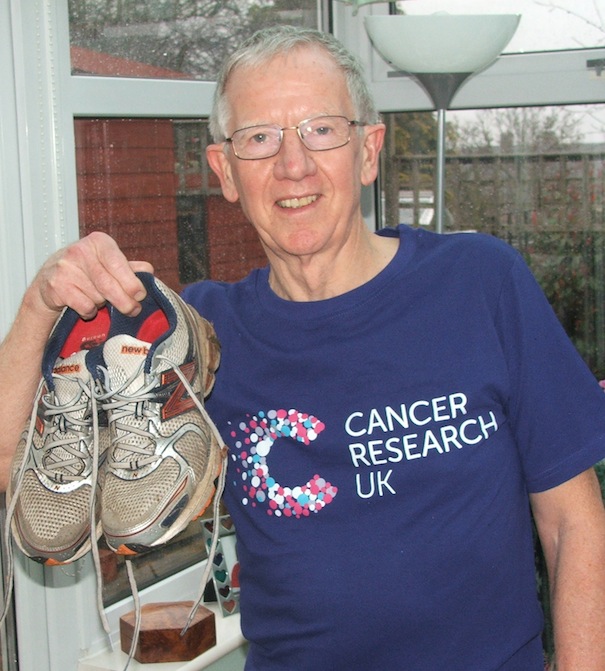 Ray Gill – 70, from Bridgnorth
Ray has raised £26k for Cancer Research UK competing over the last 10 years. "My inspiration to take up marathon running came after watching Jane Tomlinson in 2002. She was undergoing chemotherapy for cancer at the time she took part. My wife Val and I were in tears and I said: 'If Jane can do it I can'. So I started running on the day after my 60th birthday and ran the London Marathon the following year."
Rays biggest challenge, as well as the commitment to raising the £2,000, has been a painful knee – which was diagnosed with osteoarthritis in 2008. "Sometimes running is painful – but I tell myself it is nothing compared to the suffering some people have to endure and I "plod" on!
Ray is running for Cancer Research UK again this year; "It's 30 years since my father-in-law died of cancer and 20 years since my dad was diagnosed with cancer. Since then too many people I have known and loved have died of because of the disease – including our son in law and Val's niece, both of whom died in their 30's."
My motto is "Seize the Day" – Carpe diem. I would urge anybody who is "thinking" that they would like to do something to do it while they can – you never know . . . .
I would also like to ask people to support Cancer Research UK and other charities engaged in the fight with cancer or the support of sufferers and their families. TOO MANY people die BUT the numbers can be reduced if enough research is funded.
Ray can be sponsored through justgiving.com/Ray-Gill