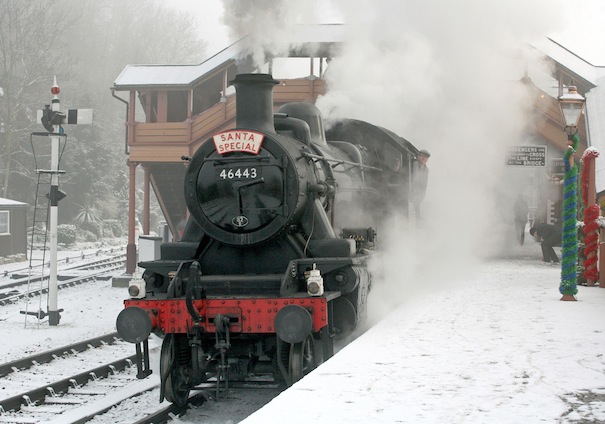 Christmas carols, visiting Santa and festive dining are all on offer at the Severn Valley Railway in December. Travel by steam train to visit Father Christmas in his grotto at Arley station every weekend before Christmas, starting on Sunday 1 December.
Every fare-paying child will receive a present following an exciting journey along the scenic Severn Valley from Kidderminster. Alternatively, join Father Christmas on SVR's Santa Heralds for a journey by steam train to Highley on 20, 23 and 24 December. During the journey, Santa will visit everyone on the train, handing out presents.
For a traditional start to the festive season, enjoy an evening journey aboard the Christmas Carol Trains on 7, 14 and 21 December or wine and dine in festive period style with a lunch or dinner on one of the Christmas Luncheon or Evening Dining Trains. Book early to avoid disappointment at svr.co.uk or by phone on 01299 403816.