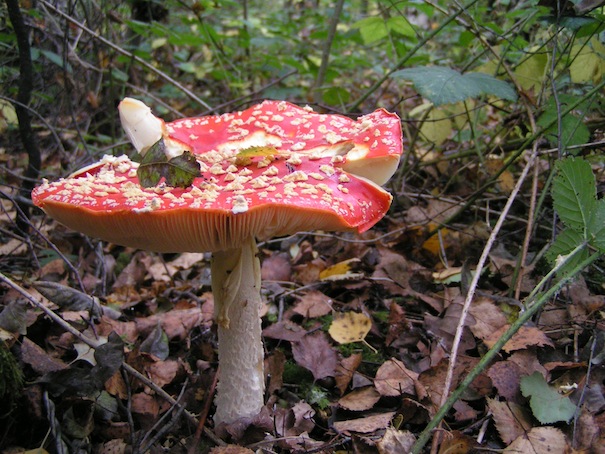 Edward Andrews looks back on an eventful year and hopes for a positive year ahead…
January is a time to reflect on the past and make resolutions for the future. Last year was an important one for British wildlife. The State of Nature report was published in May; the biggest wildlife organisations in the country contributed to give a snapshot of how wildlife is faring in modern Britain. Overall, 60% of species were found to be in decline. This is a truly frightening statistic. If this trend continues, my grandchildren will inherit a world bereft of many of species of plant and animal that were common in my grandfather's lifetime. People need to experience the magic of our native wildlife in order to be inspired to take action, so I've listed 12 special places in Shropshire where you can witness some of our most spectacular wildlife. Why not make 2014 your year of wildlife?
January: The Hollies Nature Reserve. The holly trees at this site have historically been managed by pollarding to give winter fodder for livestock. Because of this, they've grown to become some of the oldest in Europe. Take a winter walk amongst the trees, soaking up the gentle energy and wonderful views. Nearest parking: Snailbeach Village Hall, near Minsterley.
February: The River Severn. Britain's longest river is a fine habitat and transport route for all sorts of wildlife. February is the month when kingfishers begin courtship rituals. Male birds will feed fish to the females to strengthen pair bonds. During times of high water in the river, these spectacular birds can often be found on nearby pools. Nearest parking: park in Bridgnorth and follow the riverside path.
March: Whitchurch Waterways Country Park. Whitchurch is one of the top places in the country to see one of our fastest declining mammals. With food in short supply over the winter months, water voles spend more time underground. March is a great time to see them as the vegetation is still quite low along the banks of the Staggs Brook but the animals have become active. Nearest parking: head for the Chemistry area of Whitchurch.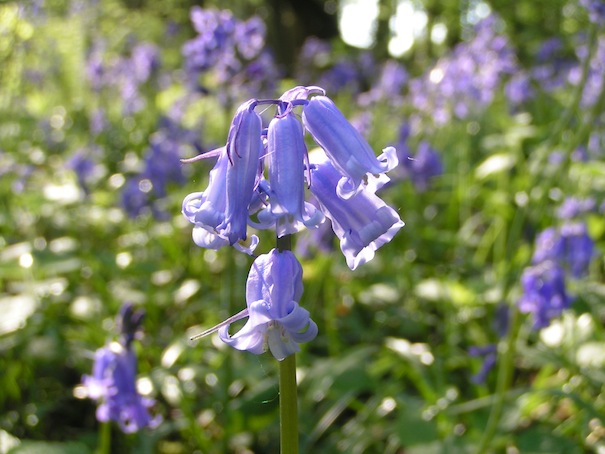 April: Wyre Forest. This is one of the biggest areas of semi-natural woodland in the UK and one of the few places locally where it's still possible to see pearl-bordered fritillary butterflies and adders. The fritillaries are active in spring and adders are newly emerged from hibernation. Nearest parking: Earnwood Copse (near Buttonoak).
May: Bushmoor Coppice. This site, managed by Shropshire Wildlife Trust, is off the beaten track and very peaceful. In May the woodland floor is carpeted in bluebells, a specialist of the British climate. Look out for other spring wildflowers blooming before the canopy closes over and listen for pied flycatchers singing overhead. Nearest parking: Bushmoor is located between Craven Arms and Church Stretton (Grid reference SO430880)
June: Severn Valley Country Park. Take a walk through the haymeadow to see a habitat that was once common across Shropshire. It's been calculated that around 97% of these meadows have been lost nationally. June is peak flowering period and the meadow is covered with common spotted orchids. Nearest parking: the visitor centre at Alveley.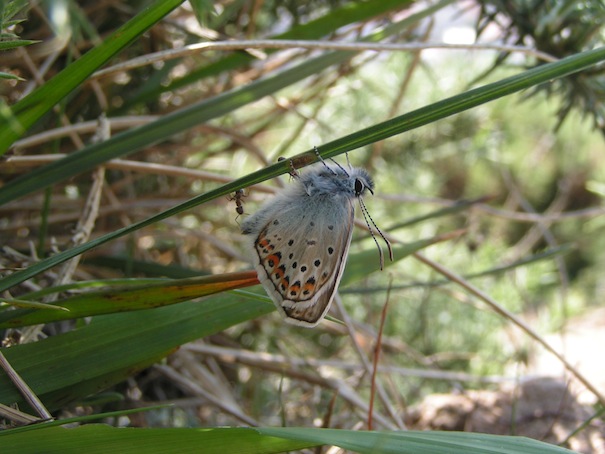 July: Prees Heath. Butterfly Conservation manage this wonderful nature reserve in north Shropshire. It is the last site in the Midlands where it's still possible to see clouds of silver-studded blue butterflies. The butterfly has a mutual relationship with ants. If you visit the site early on a summer morning, you should see freshly emerged butterflies, still attended by the ants. Nearest parking: Truckstop car park, 2 miles south of Whitchurch.
August: Fenn's, Whixall and Bettisfield Mosses National Nature Reserve. This site is an internationally important raised bog. It is a stronghold for the raft spider (one of the biggest species of spider in the UK) and is also home to 29 species of dragonfly and damselfly and many interesting wetland plants. Nearest parking: Grid reference SJ505366, near Whitchurch.
September: Your local open space. We all have an open space where we take the dog for a walk or go to get some fresh air. Next time you're there, look out for characteristic field signs made by the local badger population. To get a different perspective of your local space, come back as the sun is setting and sit quietly in a down-wind position for a chance to see one of our most characteristic mammals.
October: Brown Clee. Shropshire's highest hill is a wonderful mix of deciduous woodlands, conifer plantations, grassland and moorland. In October, hundreds of different species of mushroom and toadstool emerge. Nearest parking: the picnic area at Cleobury North (off B4364 between Bridgnorth and Ludlow).
November: Dudmaston Estate. One of Shropshire's oldest estates, Dudmaston is now managed by the National Trust. The Estate has a mix of native trees and exotic specimens. See them at their spectacular best on a crisp autumn day; it's as if the sunshine is the spark that ignites the leaves with an autumn glow. Nearest parking: accessed from the A442 at Quatt.
December: Venus Pool. One of the county's top wetlands. A visit to this site in winter can produce many species of waders and wildfowl. Spend some time in the well-positioned hides scanning the reedbeds, pools and scrapes. Nearest parking: unclassified lane off the A458 near Cross Houses (Grid reference SJ548062).
Each month, What's What! nature expert, Shropshire Council's Parks and Countryside Sites Officer, Edward Andrews, looks at the changing seasons around us.