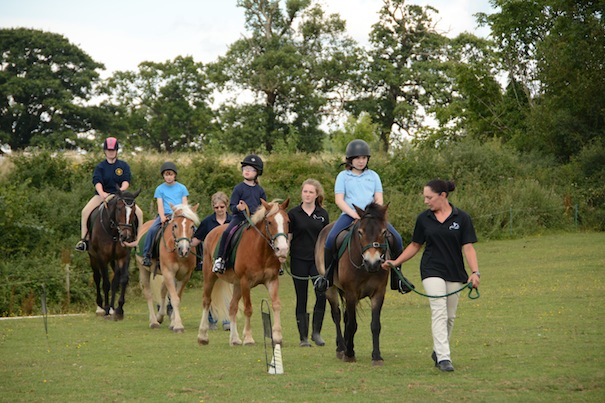 Organiser of equestrian events, street parties, and pioneering fundraiser Danny Budd meets editor Sally Themans.
In the course of my work with What's What! the name Danny Budd often crops up in connection with events and fundraising activities around Much Wenlock. "There's a busy chap," I thought. "I should meet him".
What I didn't realise was that Danny was just 14 years old at the time he actually instigated the revival of equestrian events at Wenlock Olympian Games – and he now has an impressive five sets of Games behind him.
Danny has ambitious plans as one of the leading lights behind the initiative to bring an all-weather indoor riding centre for the disabled – the Cavalier Centre – to Much Wenlock. And at 18, he's probably one of the youngest charity trustees in the UK to boot.
Growing up in the saddle
Danny has always been interested in horses. His dad Adrian is the local vet so he was always around animals and started riding aged four. It was his ability to combine this natural love of horses with a nascent sense of community that got him started. "I initially got the bug through my school," explains Danny. "Mrs Penny Cooper, the head of William Brookes School at the time, always drummed into pupils the importance of community involvement."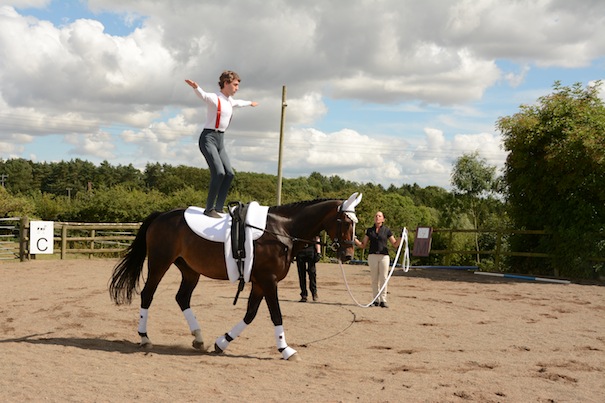 When the new school was being built, Danny was part of the pupil consultation group. He got hooked, and proved such a useful representative that he ended up accompanying Mrs Cooper to the Legacy Group which was set up to mark the 2012 Olympics and the importance of Much Wenlock in the modern Olympic story.
Danny stepped up to the plate when the team took responsibility for the Street Festival which saw over 5,000 visitors flock to Much Wenlock, helping to put the town firmly on the map. Such a feat of organisation would be a stretch for most, but Danny, who was in the middle of his GCSEs, took it all in his stride. Mum Maria says, "It was a crucial time for Danny in terms of his education, but as always he was determined that it could be done, and done well, and the small matter of exams? 'All would be well' he assured us!"
A glaring omission…
So how did he come to initiate the equestrian events at the Wenlock Olympian Games? Danny takes up the story: "I was horse mad and disappointed that there were no such events on the games programme. So, with the help of my family, I decided to see if we could get some show jumping and dressage events introduced." And in 2011, the vision became reality and the Wenlock Olympian Society included equestrian competitions in the programme.
It was two years ago at one of these events that one of the judges told Danny all about the Perry Riding for the Disabled Centre near Baschurch, which was looking for new permanent undercover premises. The centre has been established for over 25 years; however, a third of lessons regularly have to be cancelled due to poor weather, and owner Jane Barker had put an appeal out to landowners in Shropshire searching for a suitable site.
Help at hand
The plea was answered by Selena Graham of the Willey Estate, who offered some land on the outskirts of Much Wenlock. "It seemed incredible that this facility could be based on our doorstep," says Danny. "Now there's a race against time – we have to raise £2 million, and that's got to be done before the planning permission expires."
That's where Danny, with his can-do attitude and track record for organisation comes in. "We've had the hugely-supported K12 challenge (as featured many times in Whats What!), which has involved schoolchildren undertaking some incredible challenges – sponsored bike rides, mountain climbs, long distance swims – and has raised almost £100,000," says Danny. "But we're still going to need the community and local businesses to help." If local fundraising reaches £1 million, it's hoped that the remainder will come through grants and match funding.
"People travel huge distances to take advantage of what the centre will offer: hippotherapy – which is basically physio on horseback; carriage driving, riding and vaulting. And it's not just for children; the centre will provide therapies for ex-servicemen and people recovering from strokes," explained Danny.
Danny's now studying in Leeds but still found time to organise the Mudtastik event in April and ride the 140km Jack Mytton Way to help raise funds and awareness, and he's still assisting in organising the dressage event at Wenlock Olympian Games. Whichever direction Danny's life goes in, one thing is for sure – he's a young man whose energy, vision and dedication are certain to make a positive difference to those around him.
For more information visit cavaliercentre.org