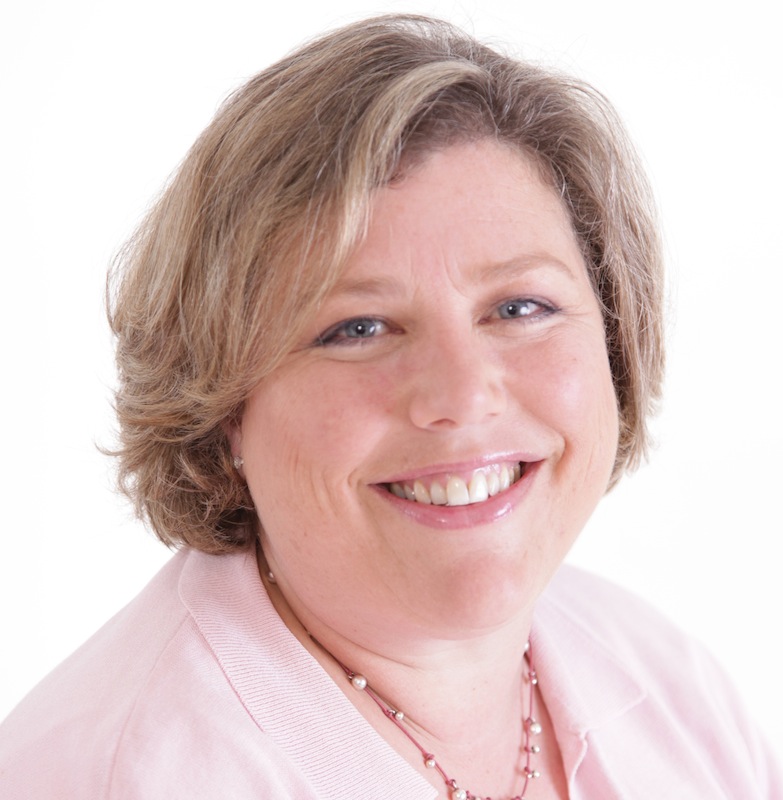 Sally Themans bids farewell and looks back on seven years at the helm of What's What!
I fell in love with Shropshire 25 years ago when my boyfriend, now husband, was trying to persuade me to live outside London. Bridgnorth swung it for me. I have a vivid memory of driving over the river and setting eyes on this 'jewel of the Severn' – then seeing the town hall and the Georgian high street and saying, "This is it: this is where I want to live."
Over two decades of marriage and three children later, I feel ever-more passionate about my adopted hometown. Undoubtedly it's a pretty and quirky place to live, with its higgledy-piggledy alleys, houses and steps, the breathtaking surrounding scenery and charming neighbouring towns; but what has deepened my love for this pocket of Shropshire are the people: the thriving and striving local community.
For seven years and 64 editions of What's What! I've had the good fortune of sharing the news and views; the trials and tribulations of our community. I've also had the honour to meet some truly inspirational people – and I've had the privilege of sharing their stories of endeavour, courage, charity and long service in our long running Local hero slot.
Touching tales
Some of my encounters have been emotional; I'll never forget sitting with the late Jim Swinnerton as he described, with dignified emotion, his service with the Royal Naval Minesweepers in the frozen Arctic during WW2, dodging treacherous 'wolf packs' of German U-boats. "I was just doing my job," he said with characteristic self-deprecation.
Then there was Ruth Walmsley from Little Wenlock, who set up a charity to fund a school for refugee children in Guinea following a desperate phone call from her daughter in war-blighted West Africa. Like many, Ruth hadn't planned to do anything heroic – she just responded to the circumstances life threw at her – with a remarkable outcome. Another example is Bridgnorth couple Gemma and Ashley Brown, featured last summer; they turned a tragedy into a force for good, raising awareness about asthma in memory of their son Cameron.
I often wonder when I meet these heroes how would I have reacted – would I have risen to the challenge? If I'd had a liver transplant like young Jordan Clarke, would I lobby young people to get on the organ donor register? If my grandson had nearly died because of a cut in rural ambulance provision, would I have campaigned as Paul Passant did? Would I be able to fundraise and spread joy like Shirley Rutter or Joy Ferguson? I hope I would.
Devotion and dedication
But the Local hero feature isn't just about people with challenging, tragic or life-changing stories. Many of the people featured over the years are extraordinary through their 'ordinariness'. By that I mean they've shown extraordinary commitment to their neighbours and their community through long service to the various clubs, organisations and societies which give our local area its rich cultural tapestry.
People such as Freda Spikernall, a founder and 40-year member of Bridgnorth Musical Theatre Company; 'D' Davidson, who's coached over 10 hours of swimming every week for 40 years; Charles Billingham, coordinating Macmillan fundraising in Shropshire for half a century; Margaret Veal, who has volunteered with Bridgnorth Hospital League of Friends for 50 years. And earlier this year Hugh McQuade – a volunteer since 1965, he's now chairman of the Severn Valley Railway.
I have hardly scratched the surface – the roll of honour goes on and on with at least another 50 names I could mention and of course many more who haven't come onto my radar…
So what makes people want to give their time and effort to a cause that helps others? Part of our human DNA is a desire to work for the 'common good' or 'common wealth'. So, whether it's a dramatic event that triggers a valiant response, or steadily getting on and giving to society in a world where we can all rush too much, it has been a great pleasure to stop, pause and celebrate those who have made, and continue to make, a difference in the lives of others and this – our community.
I've loved sharing these stories, and I hope they've inspired you as much as they inspired me. What's What! has grown too – from 6,000 copies at its launch in January 2007, to the 16,000 we now deliver directly into your home. WW! has always had the community at its heart and will continue to do so for many years to come, but for now, I would like to say a sad but fond 'thank you, and goodbye'.