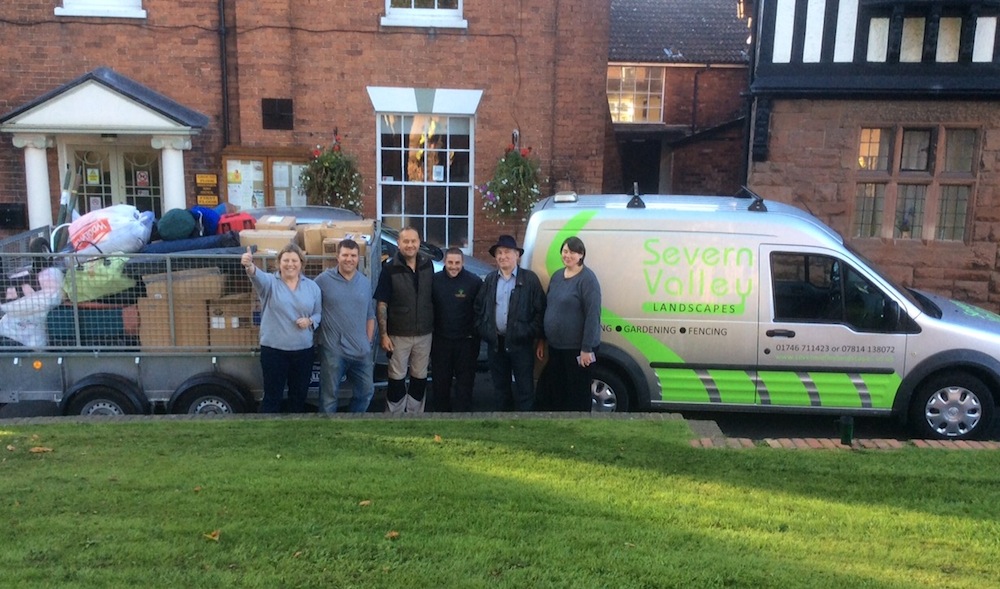 Both Telford and Wrekin and Shropshire Councils have confirmed their willingness to play their part to help alleviate the ongoing refugee crisis, while local communities have pulled together to gather resources for refugees and migrants in Calais and Greece.
Telford and Wrekin Council has said it will support the Government's request for councils across the country for the UK to take up to 20,000 refugees over the next five years, and has published a myth-busting guide that explains the crisis clearly. Councillor Angela McClements, cabinet member for communities, said, "There's a huge amount of support for these refugees' plight and local people want to do what they can to help. Our role will be to help coordinate this in the most effective way possible so that we're ready to respond."
Anyone who has any suggestions or offers of support locally can contact refugees@telford.gov.uk.
Following a meeting in September, Shropshire Council announced its commitment to helping Syrian refugees, with councillors in unanimous agreement that the county should do all it can. A cross-party group was established and Mal Price, member with responsibility for housing, said, "We're still working through plans and responding to the latest information. We've been absolutely inundated with generous and compassionate offers of help and donations from the public."
Meanwhile, a groundswell of support from social media resulted in collections taking place in towns and villages across the county, with volunteers delivering goods to United Carpets and Storage King in Shrewsbury. Among those coordinating the effort for Bridgnorth was former WW! editor Sally Themans, who said, " It was a wonderful example of strangers coming together. Sadie Brazier and Lucy Armstrong Blair were the other two organisers… but lots of people turned up to come and help sort and load items."