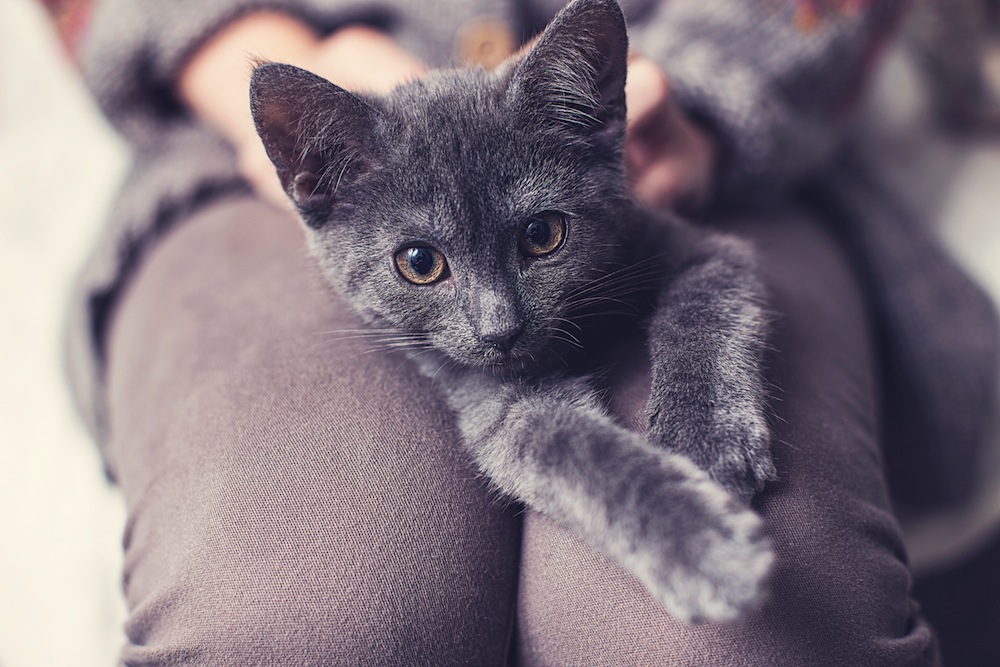 If you're on the hunt for a new companion, your investigation work should begin before you even visit a potential playmate. You need to ensure the puppy or kitten you're about to buy is happy and healthy, so phone ahead and ask questions.
Did the breeder breed the puppies or kittens? It isn't a good idea to buy from anyone other than the breeder. Who was the father (sire) and would he be present to visit? If not, find out if you can contact his owner; ask plenty of questions about his temperament, health and other litters.
If you're happy with the breeders and their answers, arrange a visit. Always make sure you see mum and her offspring together; it's best to arrange a viewing when there's more than one puppy or kitten to see. Do the puppies or kittens interact well? Look for signs of illness such as runny eyes, sneezes or diarrhoea on their tails; also make sure mum is healthy and observe them all before making your choice.
Ask about environment and routine, what the animal eats and how often – ask to see a sample or a bag of food; can you buy this yourself or take some home? Find out where the puppy or kitten has been kept, whether it has interacted with lots of people, and if it's been exposed to noises such as television, vacuum cleaners or children. A puppy from a quiet environment may have to be carefully introduced to new experiences that may scare it.
Find out about the animal's medical history: have puppies had their vaccinations? Are they microchipped? Has the litter been wormed? It's also worth doing a spot of research about your chosen breed. Some breeds have specific issues – for example, British short-haired cats can inherit certain heart deformities and labrador retrievers can pass on genes for poor hip and elbow structure. Different breeds have screening tests to make sure the chance of passing inherited diseases is low; ask to see certificates of screening for problem diseases, vaccinations, and microchipping.
When you're ready to choose an individual pet, don't be rushed. Spend plenty of time with the litter – hopefully one of them will soon become your responsibility and will enrich your life for many years to come.
Dr Amy Watkins BSc BVetMed MRCV