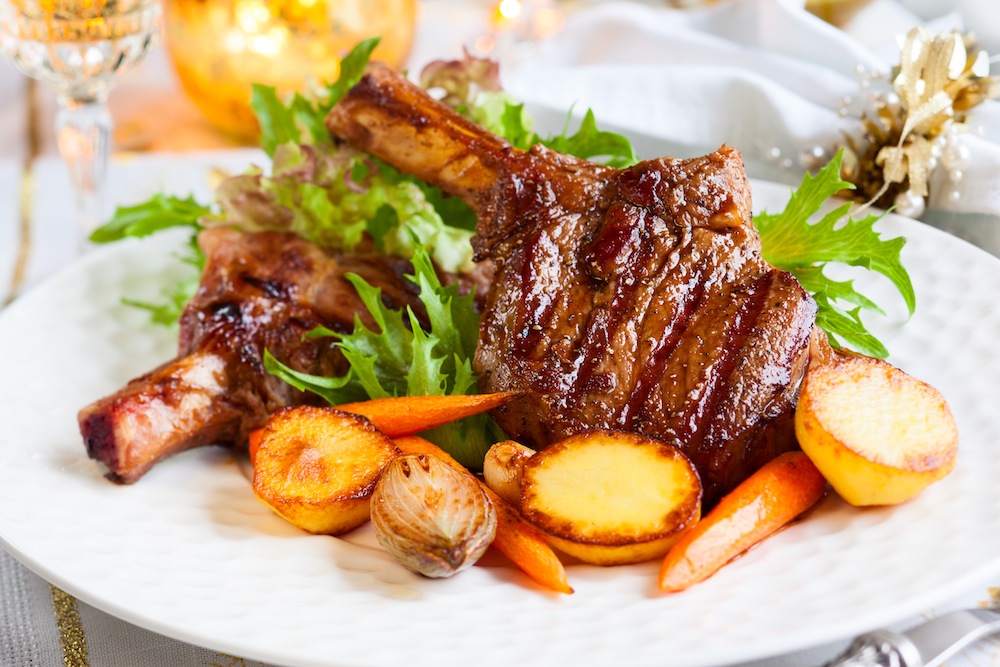 Christmas at Battlefield 1403
For many of us, the preparations for the festive season are only now getting underway – but the team at Shrewsbury's Battlefield 1403 farm shop and restaurant have had Christmas in their sights since summer. The majority of Battlefield's meat comes from the estate itself, guaranteeing high levels of animal welfare, absolute traceability and minimum food miles.
What's more, Battlefield 1403's expert butchers know their meat inside out so they can be sure the cut and preparation are perfect for your needs, whether you're serving four or 14… and Battlefield's veggies are sourced from trusted local growers for maximum freshness and flavour.
On Saturday 26 November, Battlefield will be hosting a tasting event, with local producers offering their festive wares for customers to sample. Choirs will be singing seasonal favourites and there'll be activities to keep kids occupied while the adults get everything they need for the big day. And this year, Battlefield 1403 have created a range of tempting hampers, including the impressive 'King Henry' – the king of all hampers!
Beef is the best-selling meat at the Battlefield 1403 butchery, and we've selected this show stopping rib dish to share with you – it's perfect to share with friends and family on Boxing Day, New Year's Eve – or even on Christmas Day itself.
Battlefield 1403 roast rib of beef with mustard crust
Chef's tip: The night before you cook your rib, let it sit in the fridge, unwrapped. This will allow it to brown better. Remove it from the fridge two hours before cooking.
Ingredients (serves 8)
1x 3.5kg rib of beef (approx weight)
100g fresh breadcrumbs
1 tbsp mustard powder
4 tbsp oil
Method
Preheat oven to 190C/gas mark 5.
Stand beef in roasting tin.
Mix together breadcrumbs, mustard and oil to form thick paste. Press into fat of beef.
Stand at room temperature for 20 mins.
Place in the preheated oven -
For rare, cook for 20 mins per 450g, plus 20 mins; for medium, cook for 25 mins per 450g, plus 20 mins; for well done, cook 30 mins per 450g, plus 20 mins.
Remove from oven. Allow to rest in a warm place for 20 mins before carving. Serve with seasonal vegetables, if desired.