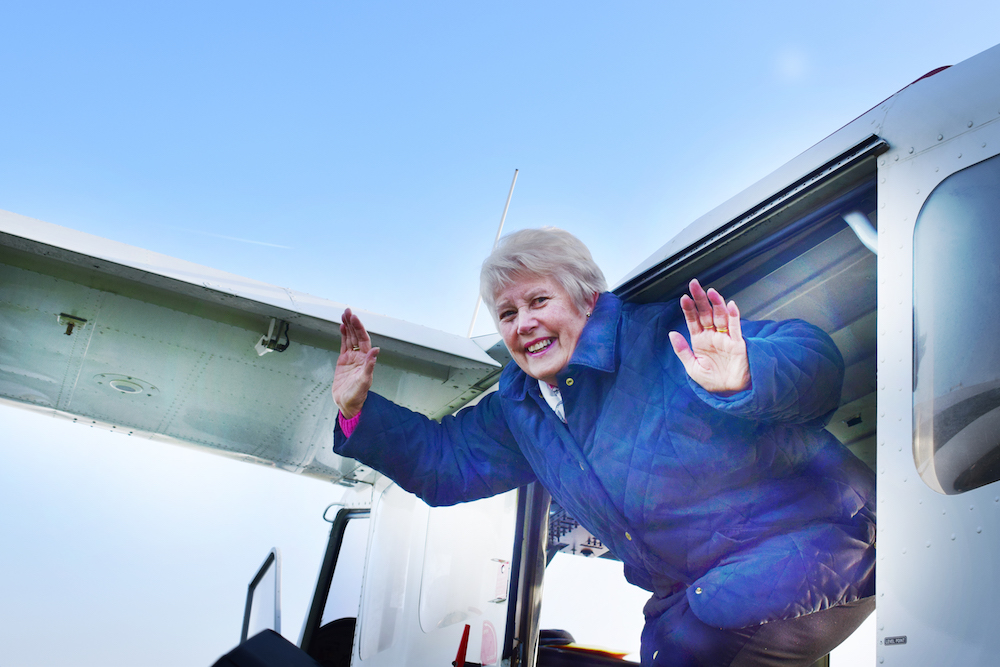 A daredevil grandmother is set to face her fears and fall 10,000ft from the sky to raise vital funds for Shropshire charity Severn Hospice. Sandra Patterson, of Ketley Bank in Telford, will take on the tandem skydive for her 70th birthday – and she's hoping others will join her for the challenge. The charity is hoping to recruit others who want to take on a challenge in aid of their local hospice and is holding two skydiving events during the year, on 25 March and 7 October.
Sandra, who is a volunteer at the hospice, will be harnessed to a professional parachute instructor who will guide the descent at Tilstock Airfield in Whitchurch. Sandra said, "Despite being petrified of flying and of heights, I've always wanted to do this and it will be a wonderful way to celebrate turning 70. It's a great way to support a cause close to my heart."
Those wanting to take the leap for Severn Hospice can register online at severnhospice.org.uk, email fundraising@severnhospice.org.uk or call the fundraising team on 01952 221351.