As the strains of 'Auld Lang Syne' fade away, we find out about the benefits of singing together.
As hobbies go, singing is an easy one to take up: you don't need special skills, technical equipment or to be super-fit.
What's more, singing can be beneficial to your mental health; a University of East Anglia study found singing with a group helped people who were recovering from conditions such as depression. Researchers at Oxford University found participants felt closer to their fellow singers, as well as experiencing a lift in mood after a session.
Dick Langford of Much Wenlock Male Voice Choir (MVC) definitely feels singing has a positive effect. He says, "You can't be thinking about anything else when you're singing – it's a bit like mindfulness. It also means you're learning all the time, which is good for your memory."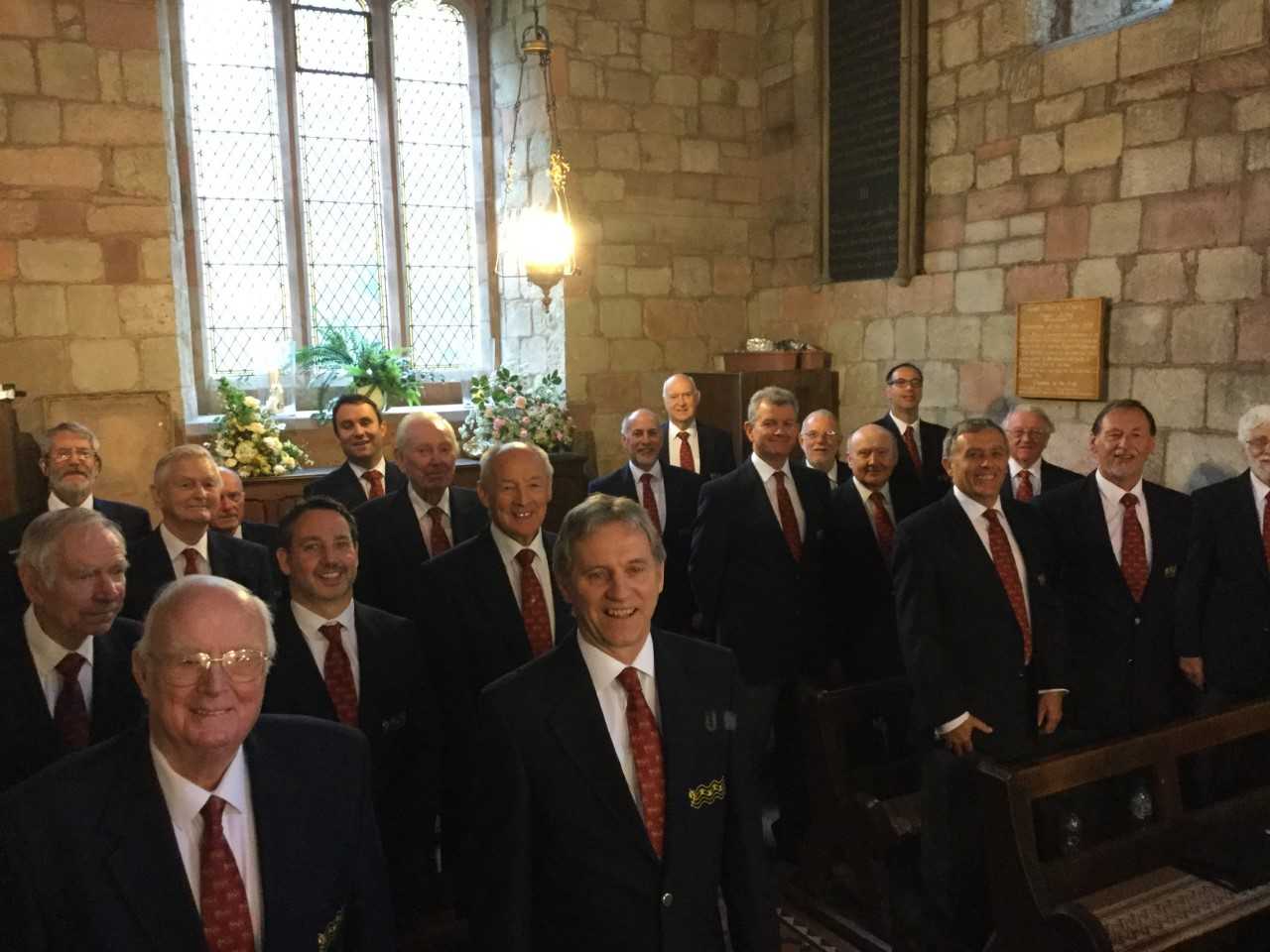 Bridgnorth Male Voice Choir
Another advocate is Simon Whitmore, who runs pop, soul and gospel groups. He says, "One of my choir members told me his blood pressure has dropped significantly, and there's a lot of research about the feel-good hormones singing releases. A lot of people say singing on a Sunday evening helps them forget about the fact they have to go to work on Monday morning!"
Tuning up
Terry Haynes of Bridgnorth MVC believes singing can help keep your grey matter healthy: "The innate multitasking nature of learning through song stimulates many parts of the brain helping to maintain a healthy brain."
"One of our members sees the rehearsal and performance time as a chance to stretch himself," agrees Geoff Brown of Shifnal MVC. "He believes it sharpens the mind."
Beverley Wightman of Bridgnorth ladies' choir Concordia says singing can have a remarkable effect. She says, "Many ladies have said how the choir has helped them in life; the focus of striving to achieve a quality performance, the discipline of learning new music and words, and the enjoyment of performance, not to mention the fun we have every Thursday at rehearsals!"
Male bonding
All-male groups can be particularly helpful for men who don't always socialise as naturally as women do. Terry Haynes explains, "There's a good social side as you meet so many different people and often strong friendships are made. The sense of community can help combat isolation and provide a way to relax for those with pressured work or home lives."
Dick Langford adds, "A lot of the blokes find our choir is really good for their social life, as they're able to chat with each other and just feel relaxed."
Ode to joy
Beverley Wightman cites the feelgood factor, explaining, "For me, I simply have to sing! It's such a joyful experience. Our audiences frequently say Concordia's joy communicates to them too."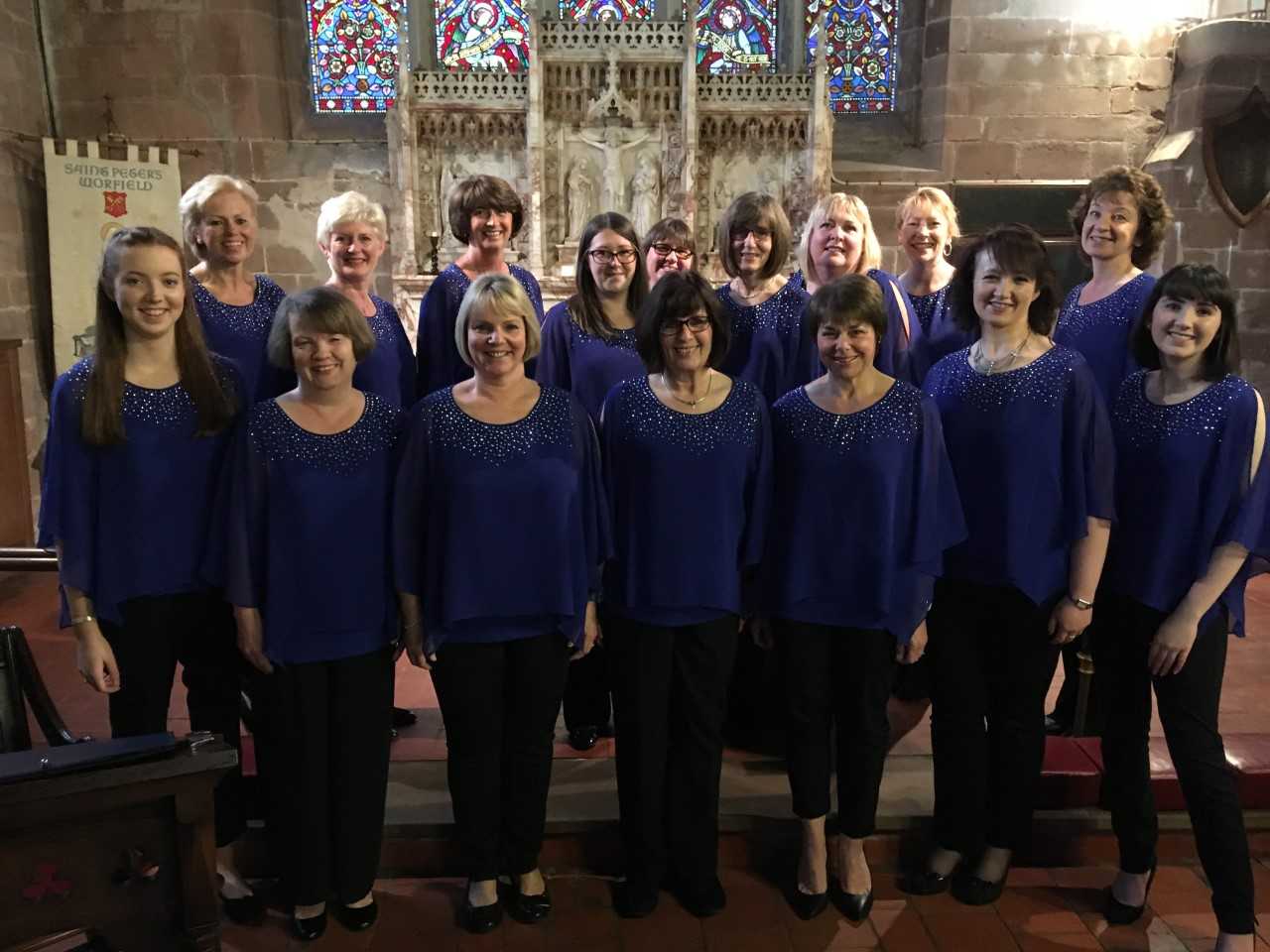 Concordia
Geoff Brown backs this up, saying, "Our ethos is quite simple: spread happiness with song and laughter."
Dick Langford suggests trying singing sooner rather than later. He explains, "I always thought I didn't have time, but it doesn't take up that much time. You come along to meetings, then it helps if you do a bit of practise at home."
The last word goes to Simon Whitmore: "Choirs are no longer only for those who are great singers – singing should be available to everyone!"
Choral contacts
Bridgnorth MVC – secretarybmvc@gmail.com.
Bridgnorth Pop Choir; Gospel and Soul Choir; Show Choir – the-music-hub@live.co.uk or 07904 556763.
Concordia – 07733 316992
Much Wenlock MVC – rlangfordhome@gmail.com
Shifnal MVC – geoff.brown15.gb@gmail.com