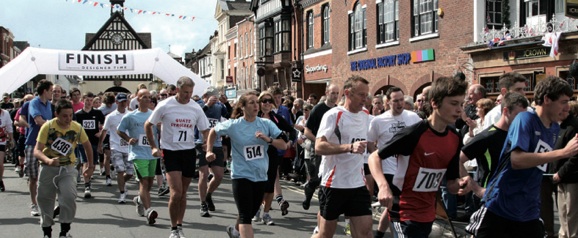 The 2012 Bridgnorth Walk, re-scheduled this year to coincide with the Queen's Diamond Jubilee, proved a great success – netting a preliminary fundraising total of a staggering £115,000 (figure released prior to all sponsorship monies being received).
Winner of the full course for men was Andy Rawlings, who completed in an amazing three hours and 23 minutes, and first in the full course for ladies was Annie Annis, who finished in four hours.
First man to complete the amended course was Mark Perry (three hours and 21 minutes) and first lady to come home in the amended course was Louise Norgrove (three hours and 55 minutes).
Winners in the junior fun run were Archie Pugh and Georgia Woodcock. Pictures : Simon Devey