Well, here we go – our Olympic countdown is almost at an end and the tension is mounting! We wish everyone competing the very best of luck and look forward to seeing all the events at our very own Wenlock Olympic Games.
Wenlock Olympic Games begin on July 8 and there are so many exciting events to support. For the full programme, please visit wenlock-olympic-society.org.uk
Games Ambition…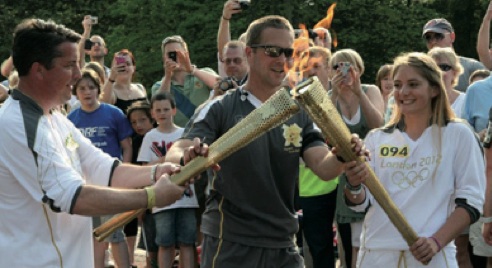 Bridgnorth's Fern Cates carried the Olympic torch through Droitwich – and is determined to take part in the next winter Olympics. Fern is a keen cross country skier and trains in Scotland and Germany, keeping fit meanwhile swimming with Northgate Swimming Club.
"Carrying the torch was one of the most surreal and exciting moments of my life," said Fern. "I felt famous for the day and it was very humbling to be part of something with so many inspirational people."
Olympic star Danny…
Not all of the Olympic superstars will be in London during July… one of Wenlock's brightest will be right here, organising the street festival on July 14 amongst other things! Fifteen-year-old Danny Budd was just 11 when he organised a charity autumn fair in Much Wenlock, then he went on to join the Wenlock Olympian Society.
A keen and talented rider, Danny revived an equestrian event for the Wenlock Olympics in 2010 and this will again be held this year at Valley View in Broseley on July 8.
Danny set up an events group to organise the street festival, which will this year incorporate street theatre, music, a birds of prey display, stalls selling local produce, Morris dancers, handicrafts, children's activities and much more.
"I think it's amazing that a doctor in such a small town can have as big an impact on the sporting world as Dr William Penny Brookes did," said Danny. "I am proud to be keeping his ideals alive, especially in bringing the community together."
Torch Support…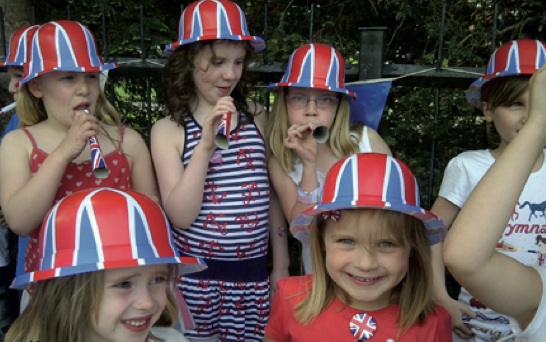 These children from John Wilkinson School in Broseley waited patiently to greet two torch bearers, Gareth Polland from Telford and Georgios Polyzos of Athens.
"The children really added to the sense of occasion as they watched the torch bearers," said Sally Themans from What's What! who tracked the torch through Broseley.