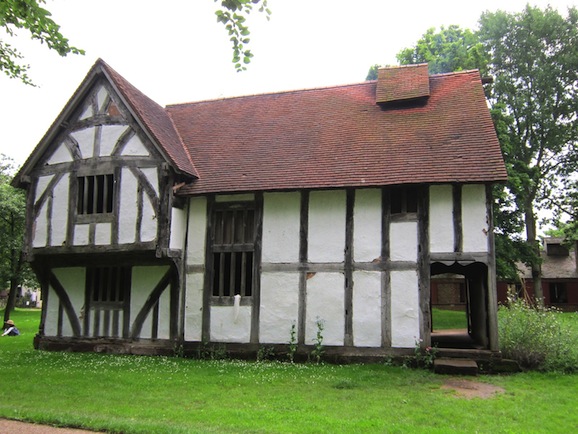 During the last throes of the school summer holidays, or perhaps during the October half-term, you might like to take your family, or just yourselves, on a day out to Avoncroft, near Bromsgrove.
Its full name is Avoncroft Museum of Historic Buildings, which may make it sound as dry as dust to you (unless, like me, you are passionate about preserving and exploring our cultural heritage) but in fact it's a very engaging sort of place.
Avoncroft is an open-air museum occupying a 15 acre site on which you will find many historic buildings, spanning 700 years of English history, that have been rescued from demolition. The buildings are dismantled, transported to Avoncroft and painstakingly rebuilt. It was founded in 1964 following an unsuccessful attempt to prevent the demolition of the medieval Merchant's House. This splendid timber-framed house had stood in Bromsgrove since 1558 but was about to be lost forever. At the last minute, the timbers of this Tudor house were rescued and stored until Avoncroft came into being, the site opening in 1967.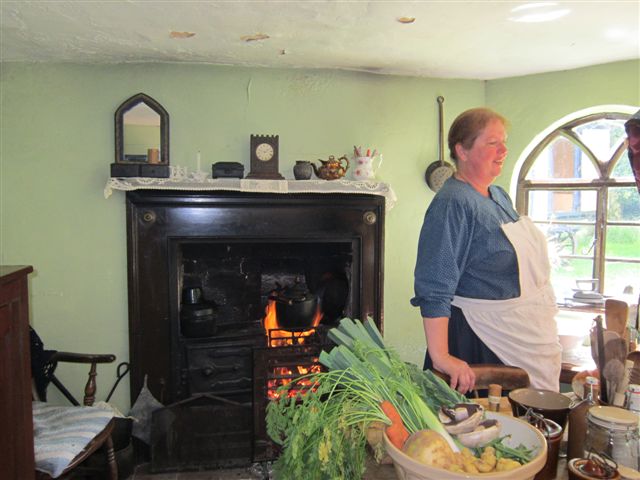 The Merchant's House was rebuilt using its original timbers and became Avoncroft's first exhibit. I loved its authenticity, no electricity, no glass in the windows.
On the day I visited, a troupe of enactors, dressed in 16th century outfits, were going about their medieval business in the dark, low-ceilinged smoky house. Food was being cooked, herbs pounded, vegetables prepared in the Tudor way. The master of the house gave me a sound telling off for not being in church – I was violating the Sabbath. They were all wonderfully convincing, just ye olde laptop on a table gave the game away! Outside, groups of children were being taught all the necessary medieval skills, archery and falconry amongst them.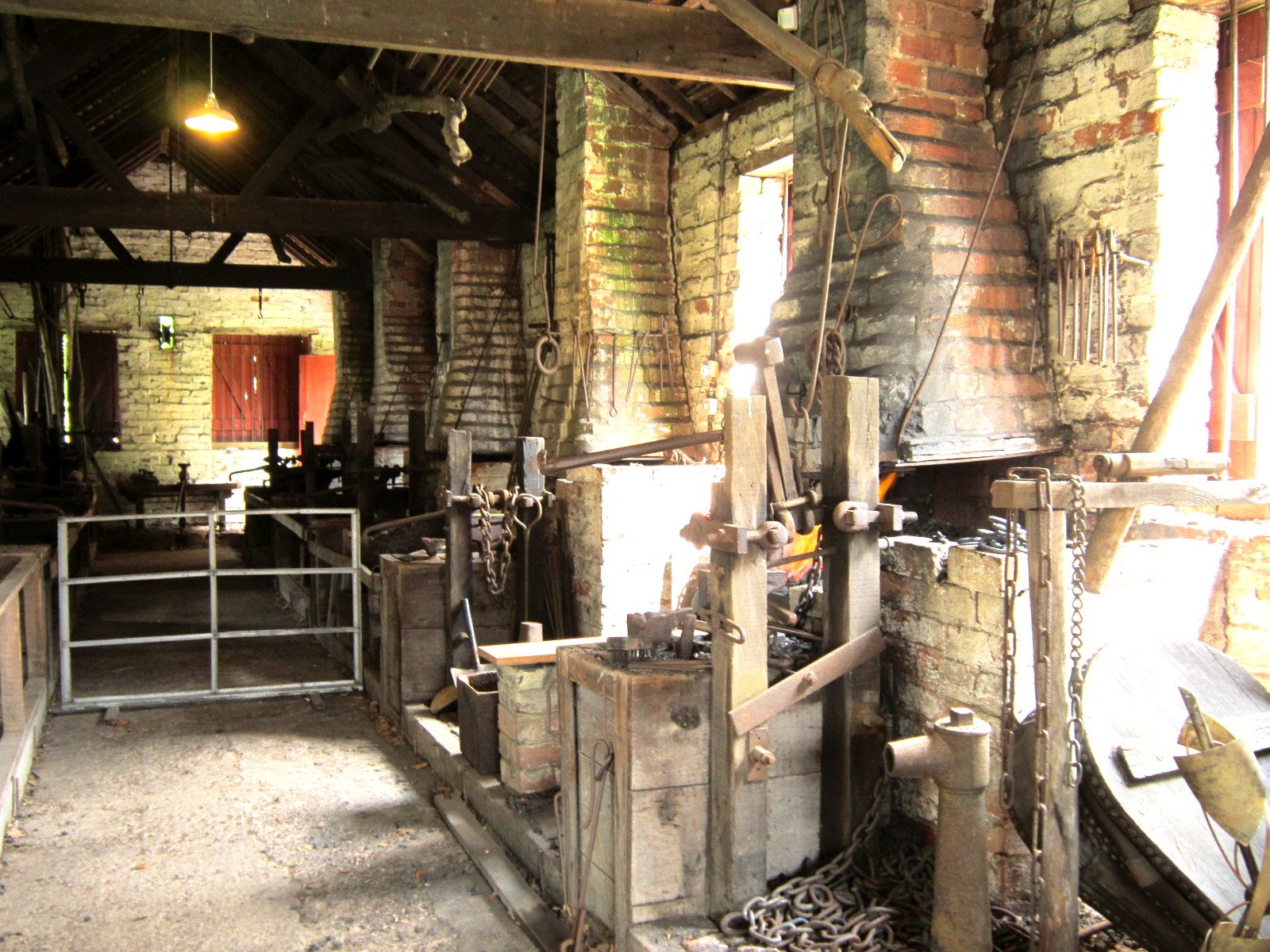 There are some 24 rescued historic buildings, or parts of buildings, at Avoncroft now, drawn from across the Midlands. The 'part' buildings include a splendid set of Victorian chimneys, an earth closet (companionably seating two people!) and the fibre-glass spire from St Paul's Church in Smethwick.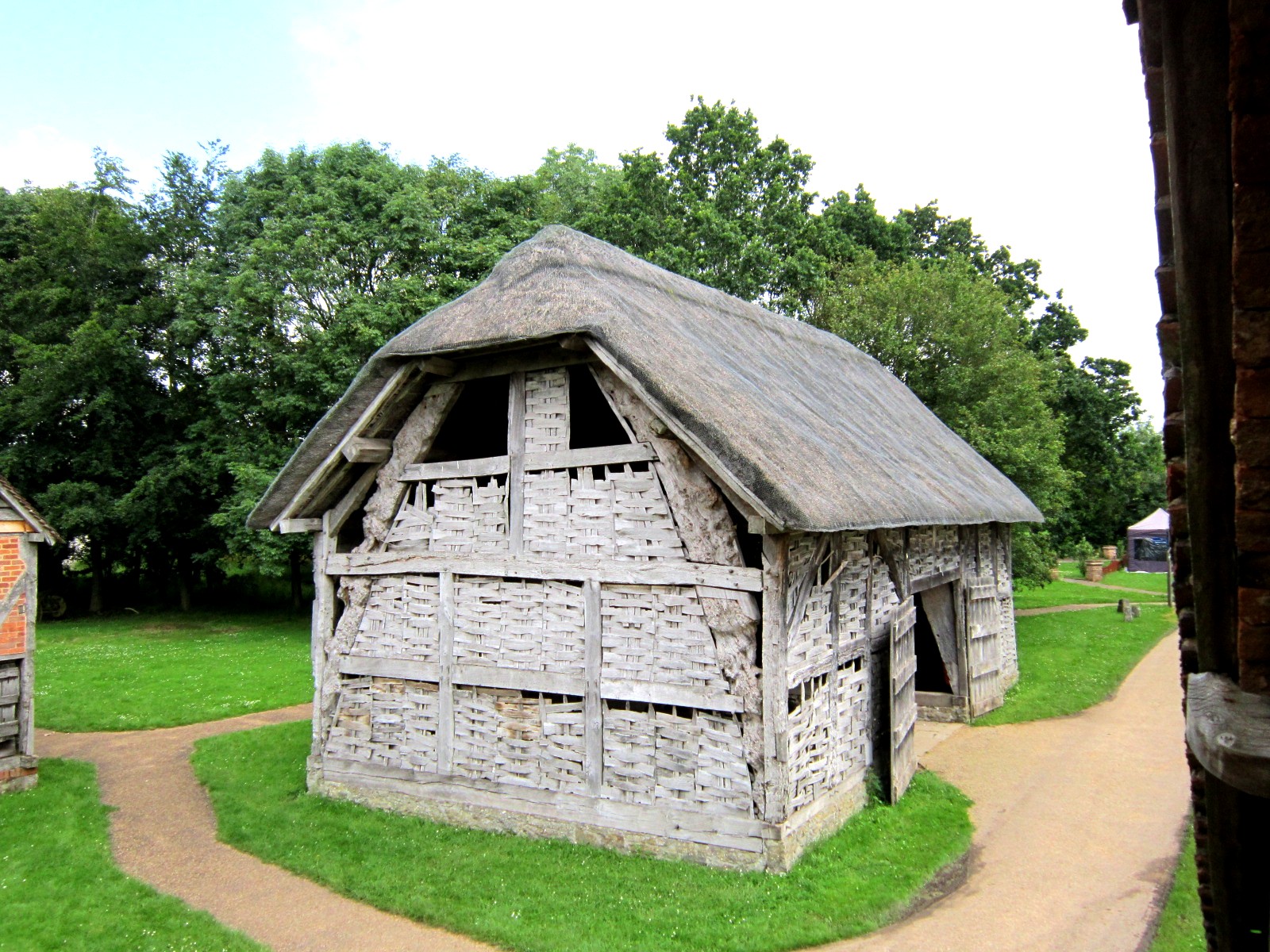 As with the Merchant's House, the buildings provide an insight into how people actually lived in bygone times, and some portrayals of life were quite shocking. The dimensions of Bridgnorth's 18th century cock pit are a testament to the fact that this vicious sport attracted very large and seemingly enthusiastic audiences. The working conditions in the chain shop, (rescued from Cradley Heath) were borderline barbaric. If you visit at the weekend, volunteers demonstrate how chains were made. There are furnaces and bellows and industrial nastiness all around, and yet the majority of chain makers were women who had baskets perched precariously on the sides of furnaces, containing their babies!
Nail making, with its hellish equipment and furnaces, didn't look like a lot of fun either. Up to 9,000 people were involved in nail making in the Bromsgrove area until comparatively recently. Now the only nail makers remaining are volunteers who ply their craft in the nailshop at Avoncroft which came from Sidemoor and was a family enterprise, as nail making invariably was.
The gentler agrarian side of life is well represented, with a bucolic collection of cruck-frame barns, granaries, a dovecote and various stables and wagon sheds. To me, the jewel in the crown is the windmill.
This came from Danzey Green in Warwickshire, having been constructed around 1840. It has been fully restored and is kept in working condition by a group of volunteer enthusiasts. The base of the windmill is constructed in brick, the upper structure is wooden, to which the huge white sails are attached. The mill is ingeniously designed, the whole upper part of the mill can be revolved in a complete circle, so as to allow alignment of the sails with the prevailing wind. This windmill is one of the few remaining working examples in England.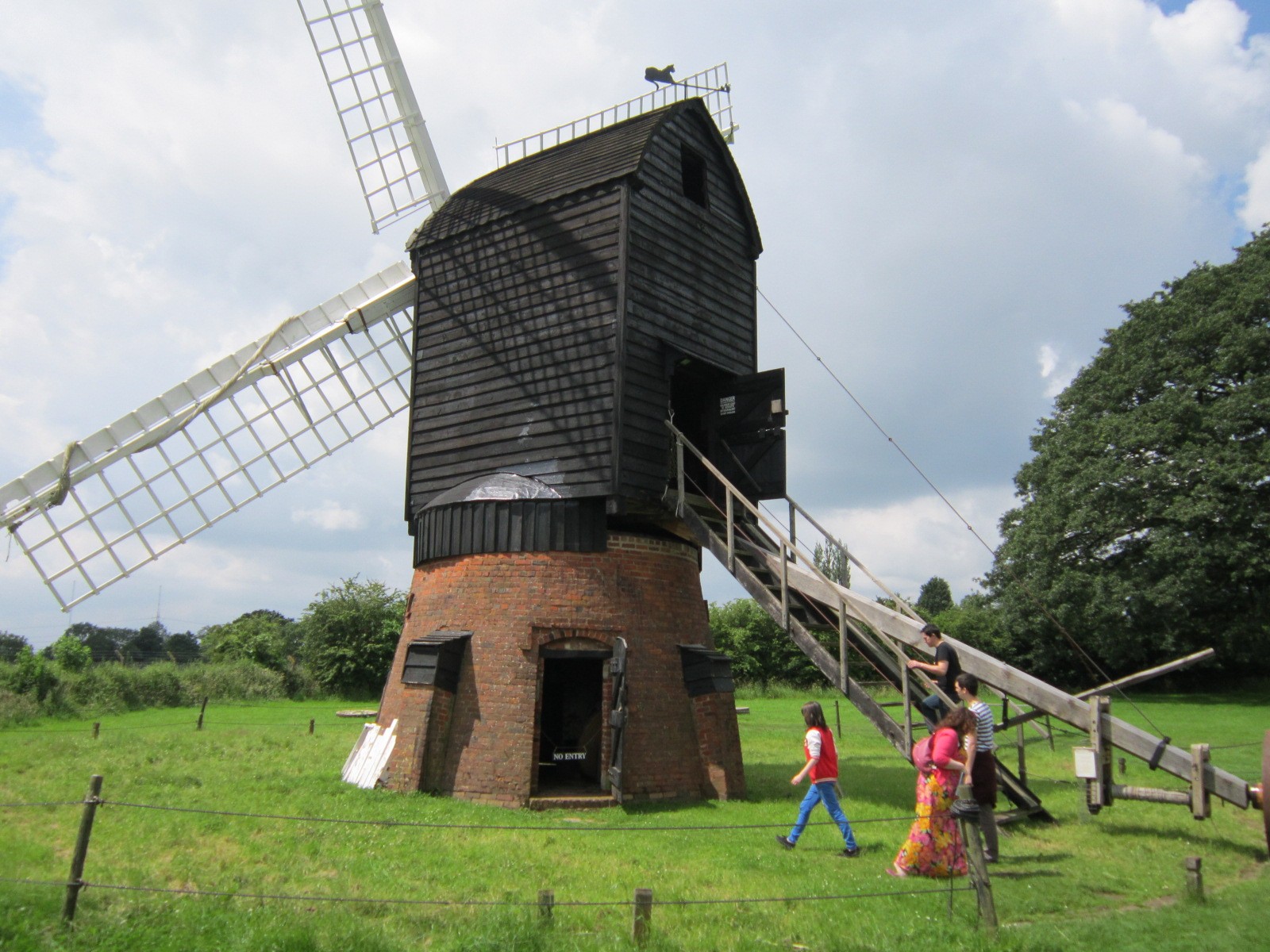 Smaller children may not appreciate total immersion in all things historical, so they can feed the ducks on the pond, or can be locked up in the 19th century cell block if they are tiresome! There is a designated play area for children, a large orchard they can ramble in and various trail quizzes are available from reception. Or you can take them for a trip on the miniature railway which is operated every Tuesday and most weekends.
You can, of course, treat yourself and your family to tea or a meal in the timber framed building (originally an ancient inn brought here from Shrewsbury) which now houses the tea room, or you can enjoy a picnic in one of the many picnic areas. You can even get married and hold your reception at Avoncroft, that would be novel wedding, wouldn't it?
I rated my visit to Avoncroft as a jolly good day out – I hope you do too.
– Jean de Rusett
Avoncroft Museum of Historic Buildings, Stoke Heath, Bromsgrove, Worcestershire B60 4JR.
Telephone: 01527 831363. Website: www.avoncroft.org.uk.