Just back from the Athletics Stadium at the inspirational Paralympics, Sally Themans found herself surrounded by several sporting local heroes at the William Brookes 'sports taster day', when local clubs showcase their sports with a view to planting the seeds of inspiration into youngsters from the local area. Here, at grass roots level, volunteers take time out of their busy lives to pass on the love of sport.
It seems only fitting, after a summer devoted to sporting excellence, with Olympic and Paralympic history being made and much talk about the 'legacy' of the games, that our local hero feature turns attention to those that give up their time, day in, day out, to developing sport in the local area. So, on a blisteringly sunny day in early September, the enthusiastic new pupils at Much Wenlock's William Brookes School assembled to learn first hand from those with passion and commitment for their sport. First up was a go at basketball, with ex-pupil Ryan Harper.
Basketball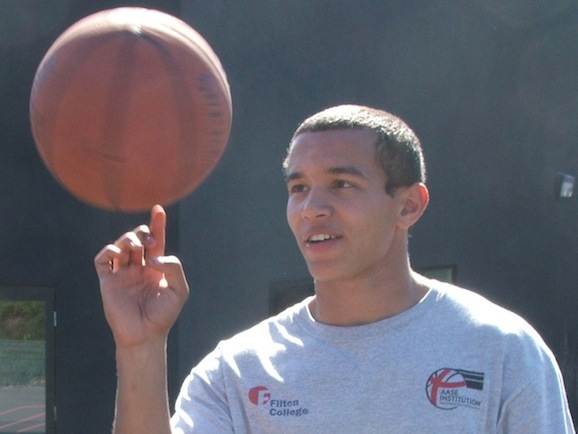 Hailing from Buildwas, Ryan has played basketball since he was 11, having been introduced to the game when he started at the school. He now plays for TCAT and Shropshire, but finds time to return to the school to coach as a volunteer at an after-school club, which he has been doing for two years. He was more than happy to take a day out to come and introduce basketball to the youngsters: "I was given the opportunity when I was their age, and I think it's important to come and share all that I've learnt about basketball – the pupils are all so enthusiastic."
Table Tennis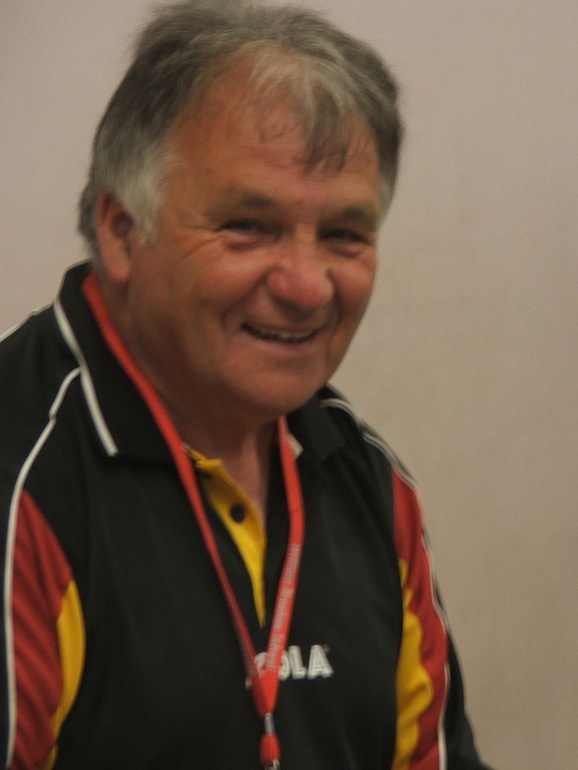 A veteran of the school circuit is John O'Keeffe from Bridgnorth Table Tennis Club which he and Geoff Bristow founded some 20 years ago. Together, they have been running after-school clubs at many local schools including St Leonard's, Bridgnorth Endowed, William Brookes and Idsall and they also coach the Bridgnorth Buddies group on a Saturday morning. The club operates at Oldbury Wells School on a Tuesday evening. "This is the third year running I have spent the day at William Brookes," said John. "It's great to give children a taste of table tennis and possibly recruit members. I just love the sport and want to promote it in Shropshire, I have played all my life." John especially loves working alongside children with special needs. Asked if there are any future Olympians or Paralympians knocking about locally, John laughs with a glint in his eye. "Oh yes, I have been coaching a lad with a disability through the Buddies group and he's really got talent so watch this space!"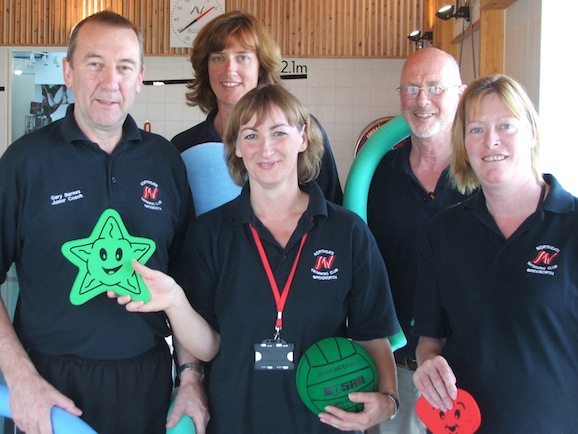 Swimming
No strangers to long-term commitment and the lengthy hours of volunteering that it takes to be a swimming coach, D Davidson and Gary Barnes of Northgate Swimming Club were joined by four of the clubs' level one coaches to help give the pupils a swimming taster session. Working in small groups with a massive range of abilities, all six volunteers had taken a day off work to come and help out. For junior coach Gary Barnes it's time well spent. "I like seeing youngsters enjoying themselves in the pool. And if I can change one little thing to improve their swimming, or indeed their water awareness, then it makes my day."
Dance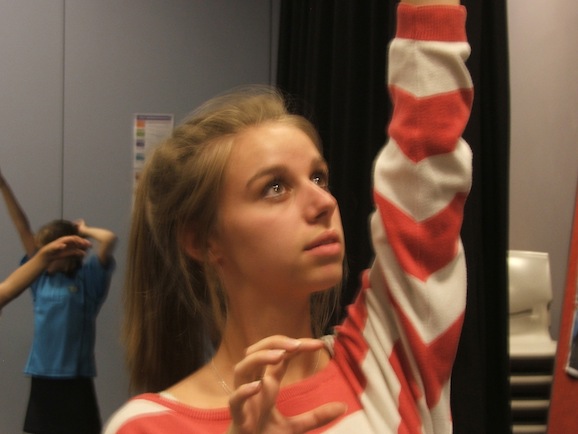 The final volunteer I caught up with was sixth form student Claire Crossley from Aqueduct. Alongside demanding A levels in German, maths and dance, Claire is setting up an afterschool dance club at William Brookes. 'Encore' is aimed at fostering a love of dance in years 7, 8 and 9. She laughed: "I'm really impressed with how well everyone is joining in, especially the boys!"
It's all too easy to sit back and let others do the work but the amateur sports clubs in our area would not be able to function without the likes of those people in this feature – and the many others who give up their weekends and evenings to coach youngsters, whether they are budding Olympians or Paralympians or will, in turn, be the next generation of inspirational volunteers.