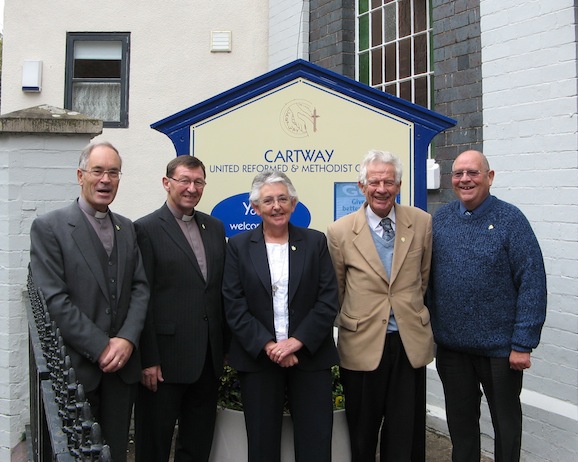 Cartway Church in Bridgnorth recently celebrated 50 years of united worship between the United Reformed and Methodist churches in the town by staging a series of events over a weekend in September.
An Open Church event took place for past and present members and friends to view memorabilia and renew old acquaintances, with some visitors travelling long distances to attend.
A Songs of Praise service was also led by Mr. Paul Burnham from Kent who was a member of Cartway fifty years ago and instrumental in forming the union.
A special Sunday service, attended by the Mayor, Councillor Norman Cotterill, a former minister Rev Alan Thomasson and others was also staged, followed by a meal for over sixty members and friends, including clergy from other churches in the town.
The weekend concluded with an evening performance of the Roger Jones musical "Greater than Gold" by Cartway Choristers to a packed and appreciative church.