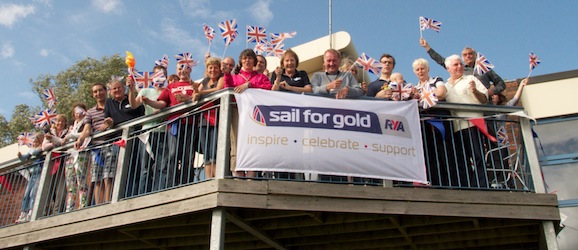 Chelmarsh Sailing Club has secured Olympic legacy funding from Sport England's Inspired Facilities Fund.
This is part of the £135 million Places People Play legacy programme that is bringing the magic of a home Olympic and Paralympic Games into communities across the country. Every sports facility that receives funding will carry the London 2012 Inspire mark – celebrating the link to the Games.
Chelmarsh Sailing Club will receive £36,011 of National Lottery funding to upgrade the facilities at Chelmarsh reservoir, which has helped thousands people get into sport since it opened its doors in the early 1960's.
Among those who have trained at the club are Penny Clark, who represented Team GB at the Beijing Olympics. The improvements include repairs to the floating pontoons at the sailing club and improved safety boats.
Club Commodore Pete Wilson, said: "We are delighted to have secured this investment, which means we can upgrade the facilities we provide to match the quality of the sailing offered at Chelmarsh Sailing Club.
"It is the cornerstone of our strategy for the future to provide an outstanding club where the community can enjoy the sport of sailing. We are now assured of a lasting 2012 Olympics' legacy."