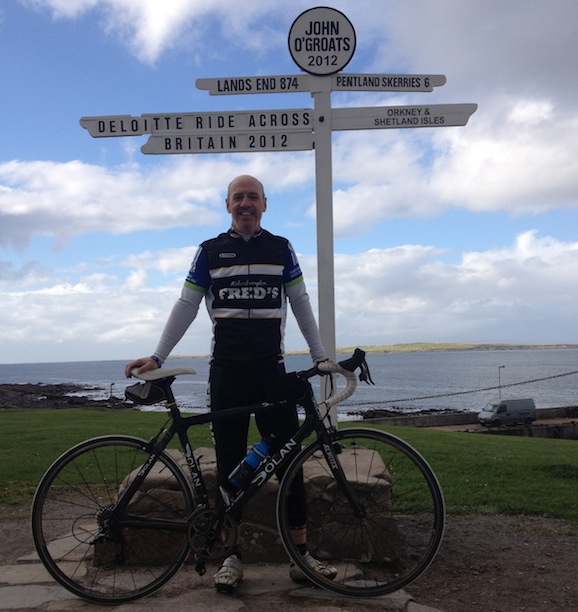 Paul Morris, proprietor of Bridgnorth business 'Love Your Blinds' recently completed a grueling 9 day, 960 mile bike ride, from Lands End to John O'Groats, to raise funds for Brain Tumour UK.
Paul, was inspired to raise funds for the charity after his wife Helen was diagnosed with an "Atypical Meningioma", a benign but aggressively growing tumour on her brain in February 2010.
"Helen had to endure 4 major operations and 6 weeks of daily radiotherapy throughout the year before the tumour could be stopped and may need further surgery in the future," said Paul.
"I want to help raise some much needed funds for the charity so more can be found out about this and other types of tumours, as well as helping patients benefit from the support and advice Brain Tumour UK offers," added Paul.
So far Paul has raised nearly £2,200 with 100% of the money going directly to the charity. Donations can be made via the shop or by going to www.virginmoneygiving.com/PaulMorrisRAB.