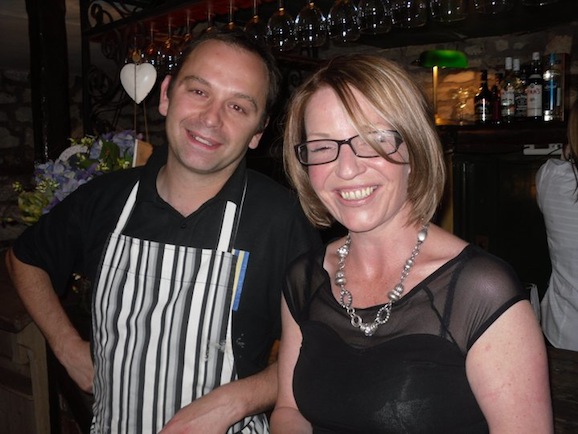 Anna Kayiatou, who jointly owns The Feathers at Brocton with chef husband Paul, had a lot of fun designing the interior décor of this 15th century village inn, sourcing unusual and attractive lamps, mirrors, vases, clocks, pictures and furniture. Customers so admired her unique finds that has now transformed the conservatory into the Lovely Interiors Shop. (www.lovelyinteriors.co.uk)
With difficulty we tore ourselves away from the gorgeous merchandise and over a good bottle of house wine we got to grips with the various menu offers. To assist our readers, I have surmised these offers for you.
The Early Bird Offer: Lunch 12 – 2pm, Wednesday – Friday – £10 per person for 2 courses. 6.30 – 7.30pm Tuesday – Friday night – £14.95 per person, 2 courses.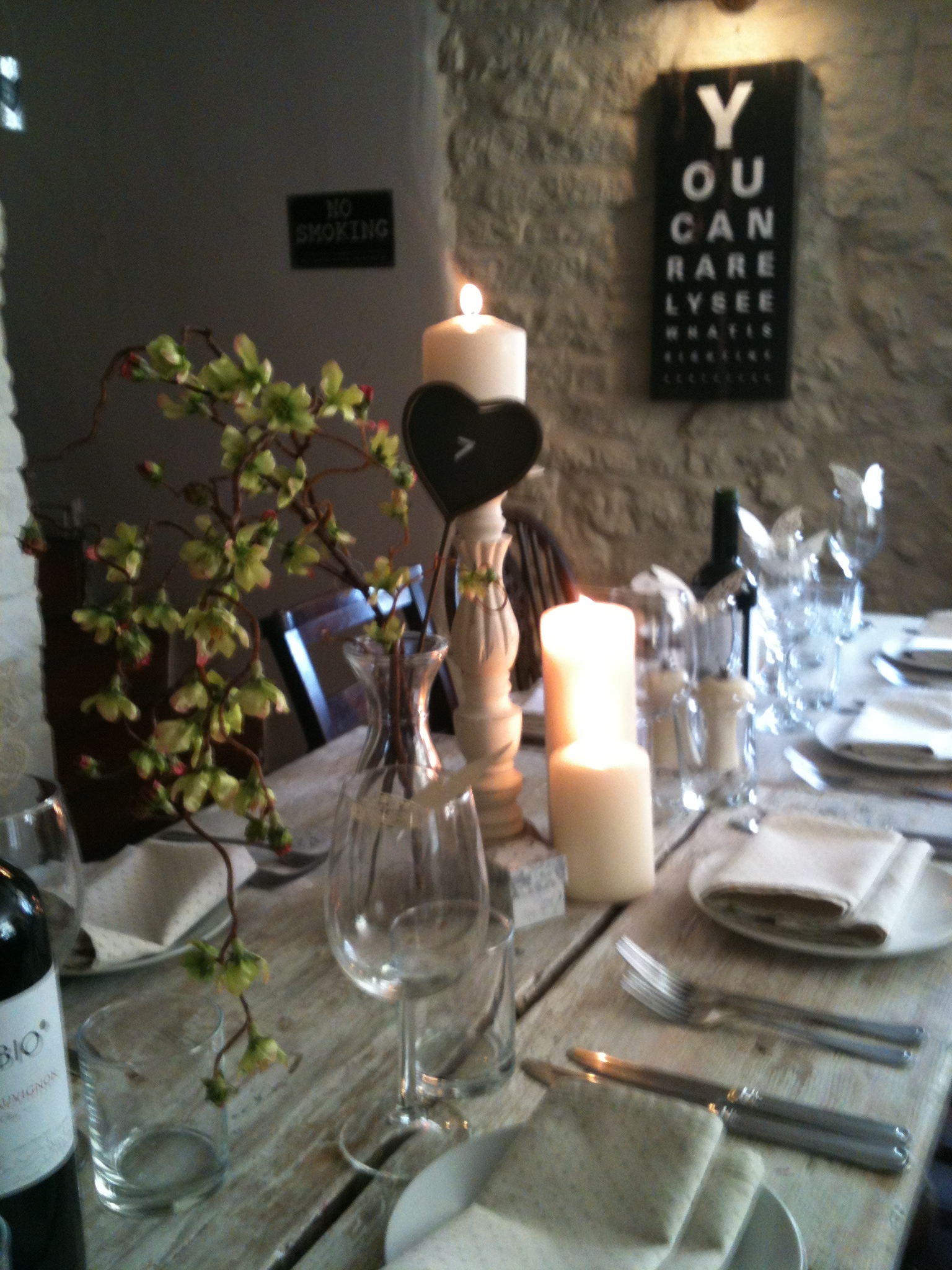 There are a good number of choices for starters, main courses and puddings, such as delicious home made soups or pan-fried chicken livers in a creamy sauce to start. Across all menus, if you have a starter you also get one of Paul's delicious home made bread with butter. Main courses include steak and ale pie or home made lasagne with a selection of fresh vegetables and sauted potatoes. If you opt for puddings, you can indulge yourself with lemon posset or rum and raisin Jersey cream ice cream.
The £25 for two Grill Menu: Tuesday – Friday only. Lunch 12 – 1.00pm, or dinner 6.30 – 7.45pm. This is a terrific bargain, as for only £12.50 each two people can tuck into one of eight choices, including a 10oz sirloin steak, a whole grilled seabass or fish and shellfish mixed grilled, plus a bottle of house wine. For a supplement you can treat yourself to half a lobster or a fillet steak.
Sunday Specials: From 12 to 2pm the traditional Sunday roast, or the day's specials, from £10.50 are offered, or you can have a roast lunch take away including vegetables, for only £5.95 or £10 for two. Sunday nights are a bargain, for £10.95 you can have home made soup or mushrooms stuffed with pate, a Sunday roast and a glass of wine.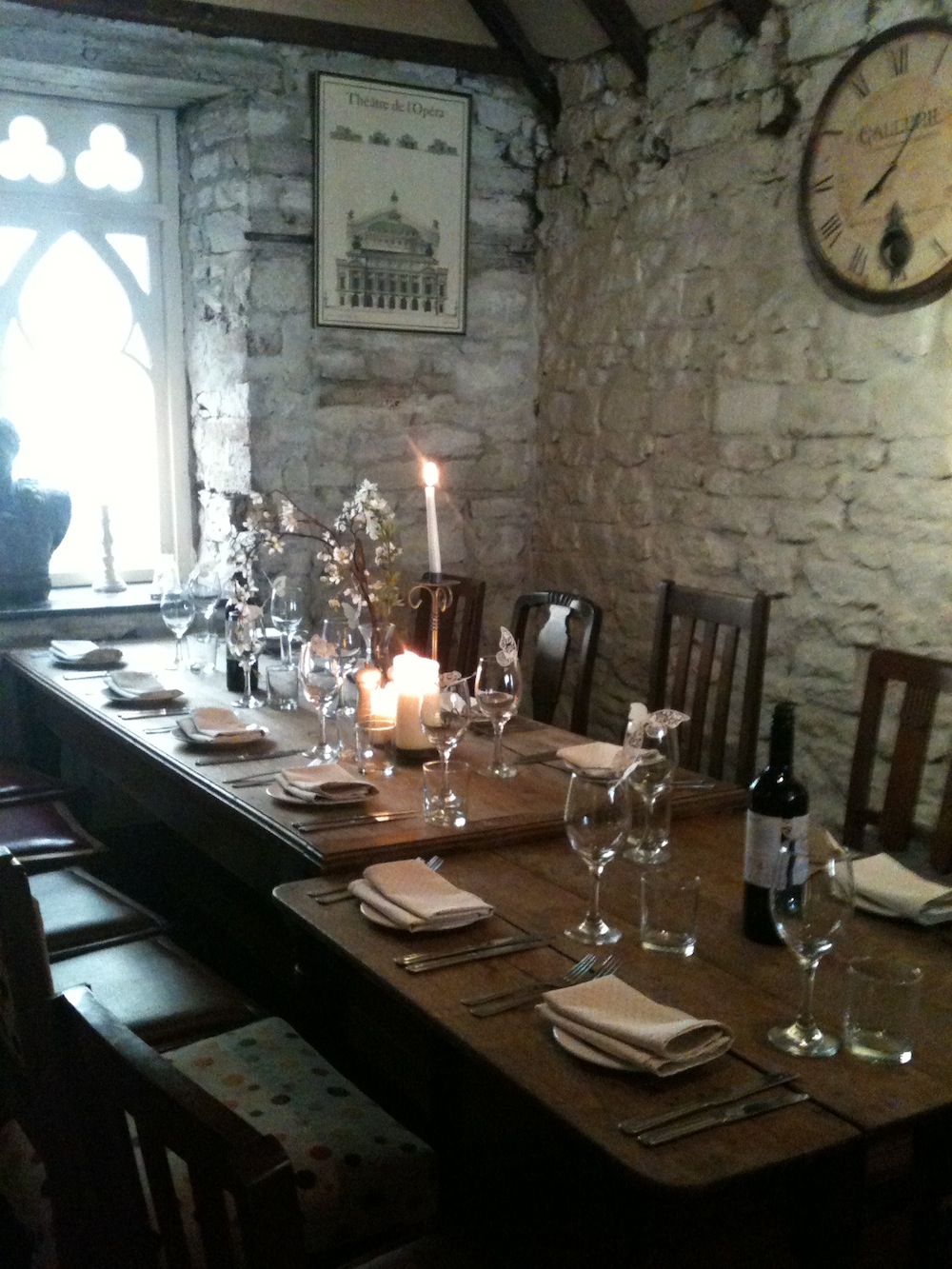 A La Carte Menu: The a la carte menu is also supplemented by the daily specials board. Janice had devilled whitebait followed by half a Gressingham duck, I opted for a herb crusted goats cheese followed by slow cooked shoulder of lamb. All were simply delicious. The meat portions were so generous that sadly, as we don't have hollow legs, there was no way we could find room to report to you on the puddings. Sorry.
– Jean de Rusett.
The Feathers at Brocton –
Tel: 01746 785202
Web: www.feathersatbrockton.co.uk
Email: feathers@brockton.co.uk