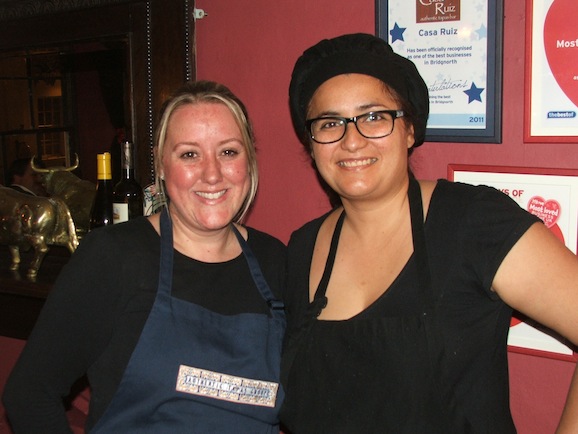 You know when you have a meal so delicious that it stays with you the next day? Well, days after tasting the Secreto Iberico – or secret cut of Iberico pork at Casa Ruiz – I'm still dreaming of it. That, and the warming, smooth, full-bodied bottle of 2010 Miralmonte which accompanied it.
Casa Ruiz is now well into its third year of residence above Bridgnorth's High Street, and has celebrated in true style with inclusion in the 2013 Michelin Guide, along with sister restaurants in Shrewsbury and Sutton Coldfield. The first of the three to open, Casa Ruiz has recently welcomed Chef Rita de Fierro to the team, who has moved her young family to Bridgnorth.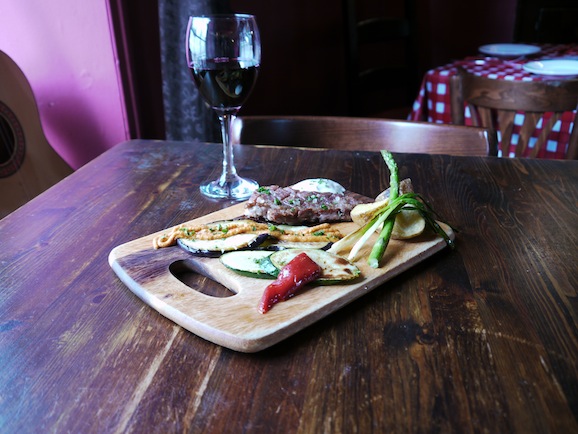 Originally from Tenerife, Rita brings with her flair and new ideas, which are reflected, in the ever changing round of specials at Casa Ruiz. We visited for a meal on a buzzing Friday evening, determined to become better acquainted with her unique specialities.
Welcomed by Amy, who has headed up the front of house team for over three years, proffering a welcoming glass of Spanish beer, a plate of Salchichon Iberico – peppery salami – and a bowl of fresh bread and wonderfully garlicky alioli, we examined the extensive menu and the new, as always exclusively Spanish wine list, "put together with thought and passion".
At Casa Ruiz, we have our favourites: Pulpo a la Gallega – delicious slow cooked octopus with paprika; Pimentos rellenons de Morcilla – black pudding stuffed into piquillo peppers and the tomato and garlic puree 'Tomaquet' with toast – dishes which never fail to delight.
This visit, however, was about trying new specials, including Rita's famous 'Bomba'. Unusual and delicious were the Mejillones Tigre – crispy fried mussels in béchamel and coated in breadcrumbs. Then came the Bomba, looking rather like a scotch egg, I was pleasantly surprised to find spicy meats, wrapped up in potato, encased in a bread crumbed shell – all rather fun.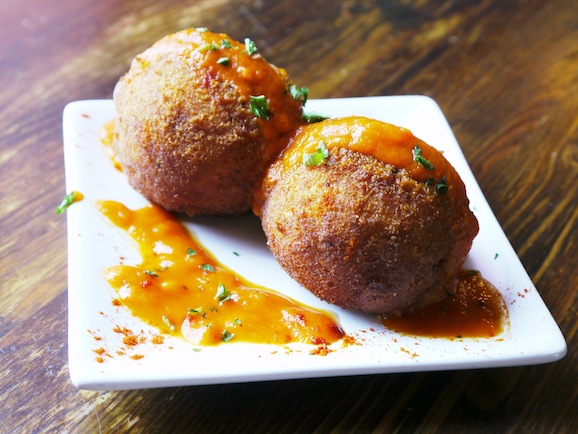 Finally, we were served the last special, intriguingly called 'Iberian secret' a cut of meat from between the shoulder blade and loin of organic Spanish pigs; and it had been cooked to perfection: Succulent, tasty, melt in the mouth. Set off beautifully by smokey grilled vegetables and a garlic dip. Quite simply the best dish I've ever tasted at Casa Ruiz.
Hard to resist ordering the dish all over again but we were keen to sample Rita's puddings; Catalan crème Brulee and apple pie, which were washed down with fresh filter coffee and Licor de Avellana – the heavenly hazelnut liqueur.
– Sally Themans
Casa Ruiz, High street, Bridgnorth
T: 01746 218084
Web: www.casaruiz.co.uk