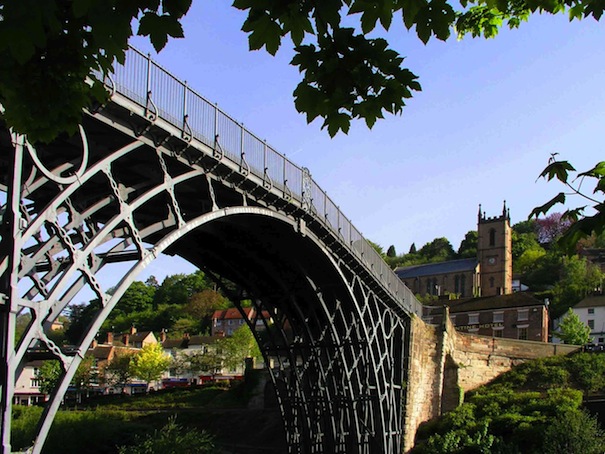 The Ironbridge Gorge, known throughout the world as the birthplace of the Industrial Revolution, has been named the 2012 most highly recommended UNESCO World Heritage Site in the UK according to the TripAdvisor® traveler community, taking second place in the world behind the Potala Palace, Lhasa, and ahead of the Egyptian Pyramids and India's Taj Mahal.
More than 1.1 million traveller feedback forms were collected in partnership with UNESCO, making this the largest study of its kind ever conducted.
The Gorge was one of the first locations in the UK to be designated as a World Heritage Site by UNESCO in 1986.
Simon McCloy, Chief Executive at Shropshire Tourism said, "We are delighted with this news, Ironbridge is a brilliant place to visit and the TripAdvisor traveller community clearly agrees. This is a huge coup for Shropshire and to be rated second in the world exceeds our expectations. It is testament all at the Ironbridge Gorge Museum Trust."
TripAdvisor® is the world's largest travel site, with 60 million unique monthly visitors, and over 75 million reviews and opinions. The sites operate in 30 countries worldwide.
"Ironbridge Gorge should be incredibly proud of its position at second place in the world and number one in the UK" commented Emma Shaw, TripAdvisor spokesperson.