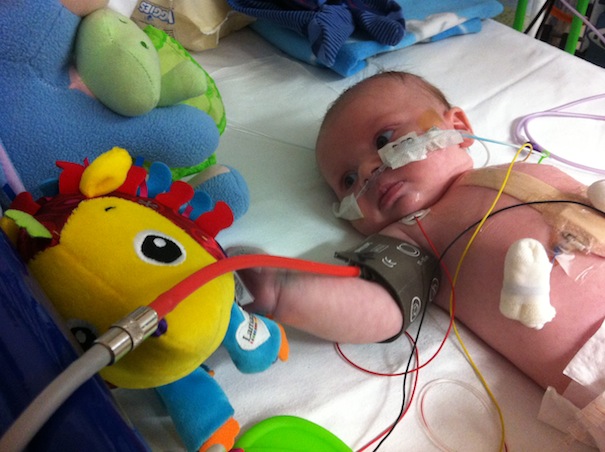 It was after his critically ill baby grandson had taken over an hour to get to hospital following a 999 call that Bridgnorth man, former fire-fighter Paul Passant realised that the people of the area were getting a rough deal when it came to ambulance responses, and launched a crusade to bring back an adequate ambulance service back to Bridgnorth.
The Innage Lane Ambulance Station closed quietly in April 2012 as part of 'resource re-allocation' by West Midland Ambulance Service. Residents were assured that there would be local paramedic provision 24 hours a day – which there is, but, as the family of baby Thomas Passant found out, this is very different to actually having ambulances which can quickly transport people to hospital, readily available.
Paul said: "The more I delved into the issue, and the more people contacted me about their own experiences, the more I resolved to do something about it. As I watched my grandson fight for his life, I made a promise that whatever happened, I would fight to get a better ambulance coverage for the town and to make sure that this doesn't happen to another family."
Paul started off with a petition in the lead up to Christmas and was overwhelmed by the local support. As the campaign gathered momentum, he met with MP Philip Dunne early in the New Year and presented him with over two thousand signatures of both residents and visitors, all demanding better ambulance cover. He had by this time compiled a compelling dossier of examples of ambulances taking unacceptable amounts of time to arrive – very often for serious or even fatal situations – all within the December and January timeframe. He took his fight directly to the West Midland Ambulance Service, and it appears that his rigorous campaigning has paid off.
Following a meeting instigated by Paul with ambulance service chief Anthony Marsh, the manager for Shropshire, Michelle Brotherton and Philip Dunne, a joint statement was issued; "Two new ambulances have been provided to serve Shropshire communities in direct response to recent cases which have raised concerns over the provision of emergency cover in South Shropshire."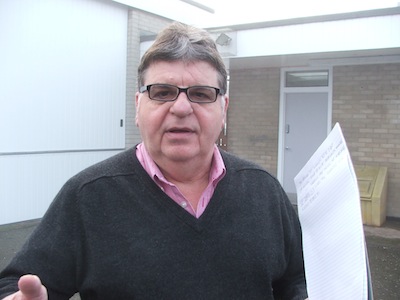 Philip Dunne said: "I am pleased by the rapid action to concerns expressed by my constituents over recent responses to emergency calls in South Shropshire. The ambulance service listened directly to families affected. This responsiveness was appreciated and will help to reassure residents in Shropshire that the ambulance service is listening and taking prompt action."
Mr Marsh confirmed that he had "taken immediate steps to improve ambulance cover in Shropshire. Staff are working hard to ensure high quality care is maintained despite significant increases in 999 calls." He went on to assure Shropshire residents that he will continue to monitor the situation.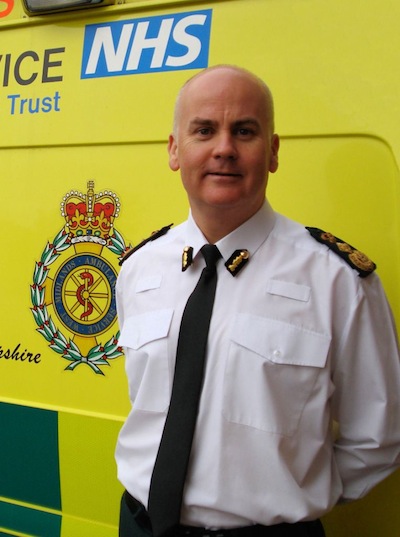 Mark Docherty, who is the Ambulance Commissioning Director for the West Midlands said: "It has been very reassuring that the ambulance service have taken the families concerns so seriously and made immediate and rapid improvements."
This now means that there will be two ambulances permanently stationed at Faraday Drive. When Paul met with Sally Themans from What's What, shortly after this announcement was made, his relief was tangible; "I am absolutely delighted. This is fantastic news for Bridgnorth and just shows that the voices of concern from the public can be heard, and can make a difference."
Paul has found himself at the centre of a rollercoaster ride of emotive issues which he has become very passionate about, whilst still providing support to his son and daughter-in-law as they keep vigil at Birmingham Childrens Hospital, where Thomas is, at the time of writing, still being treated. But Paul's campaign doesn't stop here. On his journey to get ambulances reinstated in Bridgnorth, and coupled with his own experiences as an emergency responder with the fire service, Paul will continue his campaign on two fronts.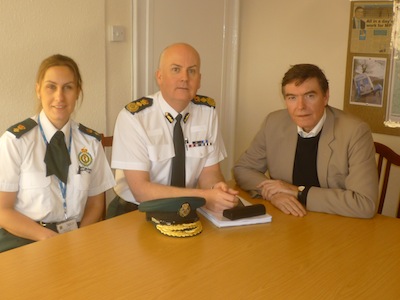 The first of which is the 'For Thomas' campaign which was launched in mid-January, imploring the public to only call out an ambulance for life-threatening situations. It is thought that over 60% of ambulance call outs are unnecessary.
The second focuses on the amount of time ambulance crews are delayed once they actually get a patient to hospital. "The turnaround time of 70 minutes is just such a waste of valuable resources" said Paul, "they should be able to drop patients off at A&E units and be released quickly, ready to help the next incident as quickly as possible."
The team at What's What wishes baby Thomas a speedy a recovery, and a vote of thanks to Paul Passant for making sure that Bridgnorth is now a safer place to live, in the knowledge that help will now be more readily on hand should we need it.