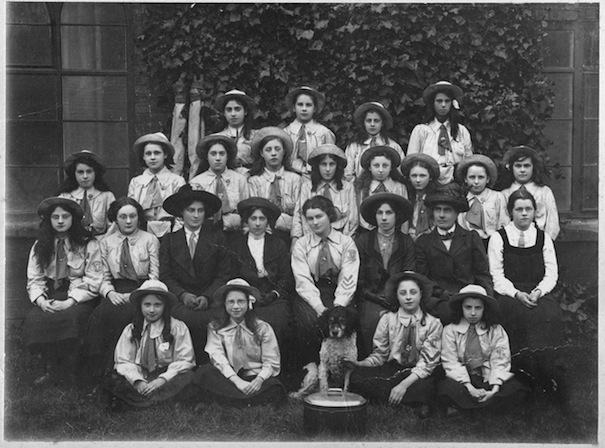 Sally Themans met up with guides young and not so young, to find out how the Guiding movement has changed in the last 100 years, and to discover how, long before the days of quick mass communication, the internet, motorways – even the women's vote, Miss Agnes Baden-Powell's vision inspired the creation of the oldest unit in Shropshire, only a year after the first Guide unit opened in London.
Back in Edwardian Bridgnorth, the route for most girls after they left school was straight into service, or to work on a farm. It seemed that girls were crying out for something that was exclusively 'for them' and perhaps that's why the Guiding movement was so quickly adopted here with such enthusiasm.
Miss Higgins and Miss Owen were the leaders, and the girls met at the Old Grammar School in St Leonard's Close. They were resourceful and determined: they sent off to headquarters for rules, they sewed their own uniforms – the smaller girls turning the handles of sewing machines, and they gave what little money they could to buy belts and hats. In 1912 they formally registered as St Leonard's 1st Bridgnorth Baden Powell Girl Guide Company.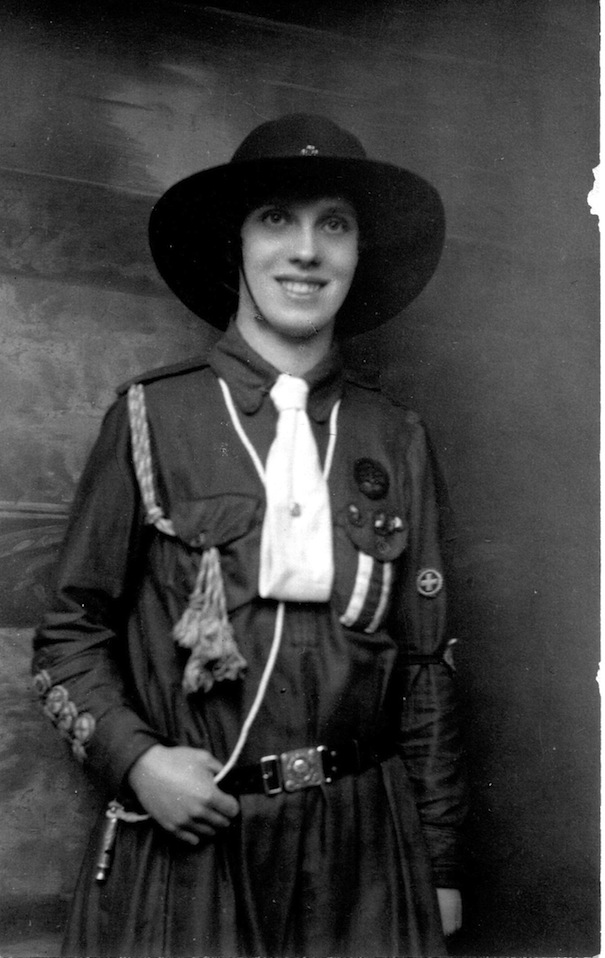 During the First World War, Bridgnorth Infirmary and Worfield Recreation Room were taken over by the Military, and the Guides were on duty to meet the trainloads of injured soldiers as they arrived at Bridgnorth station, providing hot drinks and taking particulars in order to contact relatives. In the infirmary, Guides helped out with mealtimes and took soldiers for walks. The Guides also collected old newspapers for the war effort and even helped out the local fire brigade. The Bridgnorth Guides received their 'War Service Badges' at a special thanksgiving service, attended by 1,300 guides from all over the world at the Royal Albert Hall in 1919.
Over the years, the Guide Company in Bridgnorth flourished. With changing times during the last century, the Guiding movement has had to continually adjust and keep pace to ensure it remains 'current and relevant' in the lives of girls. Today they are flourishing in Bridgnorth with a full membership. It is, indeed, an up to date institution, teaching life-skills; co-operation, planning, managing decisions and team-work, whilst still with a focus on female issues and doing fun things that girls enjoy. Guide Leader Diana Griffiths sees it as "a place for girls to be girls; where they can form and share their views and opinions in a safe environment.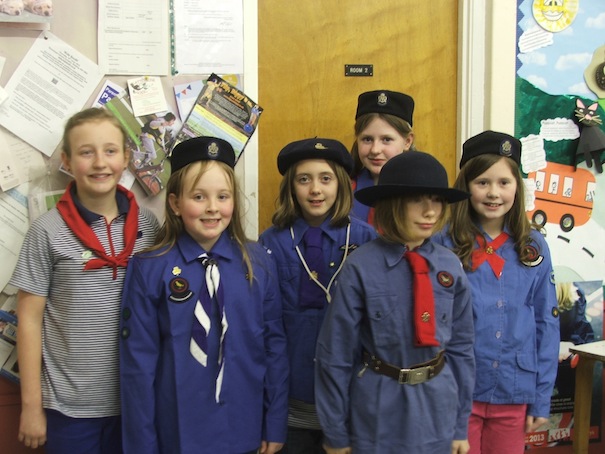 We deal with issues effecting girls today; I think the Guiding movement is as relevant now as it ever was." At a special guide meeting, archivist Marion Wynn attended to show the present day guides some of the uniforms of yesteryear and tell them a little bit about what their predecessors got up to. The guides felt it sounded 'pretty strict and rather serious'. As for the uniforms, well the guides were all given a chance to try on uniforms from the past – I think they went home quite happy with their trendy mix and match, trouser wearing uniform.
An invitation
The 1st Bridgnorth Guides would like to extend an invitation to all guides and leaders, past and present, to a party on April 21st to help them celebrate this important centenary. Please telephone Diana Griffiths on 01746 764914 for details and to book a place.