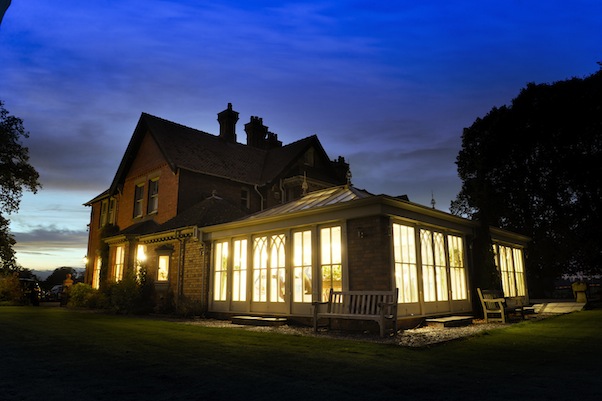 One memorable year my then husband lavished upon me a half-share in a shock-absorber – for his car – as my birthday gift. Silly man. If only he had taken me out to dinner at The Old Vicarage, allowing me to bask in the gracious, elegant surroundings, waited on hand and foot and plied with delicious food, he may not now be the stuff of historical anecdote.
This is a truly lovely place to visit, for lunch, afternoon tea or dinner. I liked the interesting "Best of British" lunch menu, featuring classic starters, main courses, grills or light bites. A splendid traditional menu is offered for Sunday lunch. I drooled over the three afternoon tea menus. You can indulge in a cream tea for as little at £5.95 or go the whole hog and have a feast plus champagne.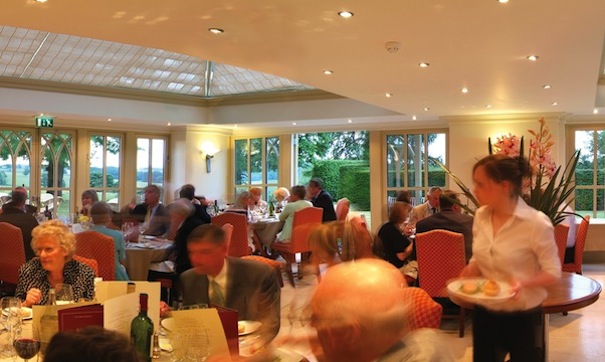 But it was dinner I went to investigate. We had drinks and made our choices in the drawing room and then moved into the glorious Orangery, which overlooks the gardens. There was a set menu offering two courses for £19.95, £26.95 for three.
Starters of mackerel and a terrine of duck and fois gras were preceded by home-made bread and followed by main courses of wild mushroom risotto in parmesan cream and baked cod: the cod was fresh, moist and delicious. We selected roast artichokes, creamed spinach and rosemary and honey roast parsnips from the vegetable choices.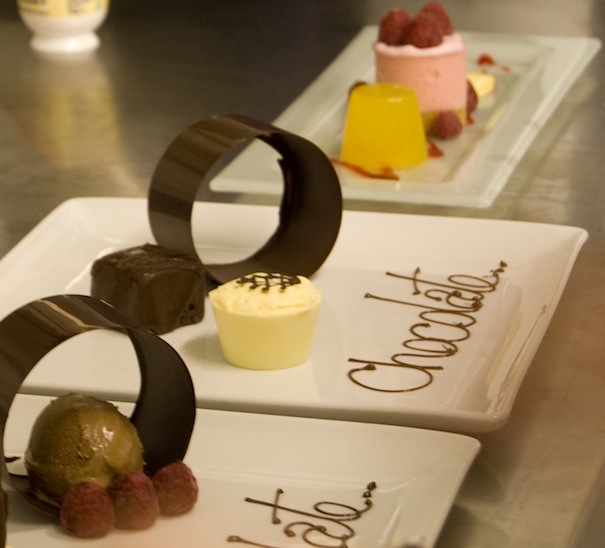 Desserts of rumbaba with vanilla pannacotta and kirsch soaked cherries, and a spiced poached pear with hazelnut and chocolate sauce and ice cream rounded off a perfect meal. The chef here really knows how to cook and the ingredients in our choices were of the highest standard, perfectly cooked and beautifully presented.
With 14 elegant bedrooms, The Old Vicarage is also a stunning venue for a wedding or family celebration. The Orangery is licensed for weddings and can accommodate 50 guests. Exclusive weddings are offered for as little as £2,500. Do call Danny, the amiable manager for full details.
The Old Vicarage Hotel Restaurant, Worfield, Bridgnorth, Shropshire WV15 5JZ
Tel: 01746 716497 Website: www.oldvicarageworfield.com