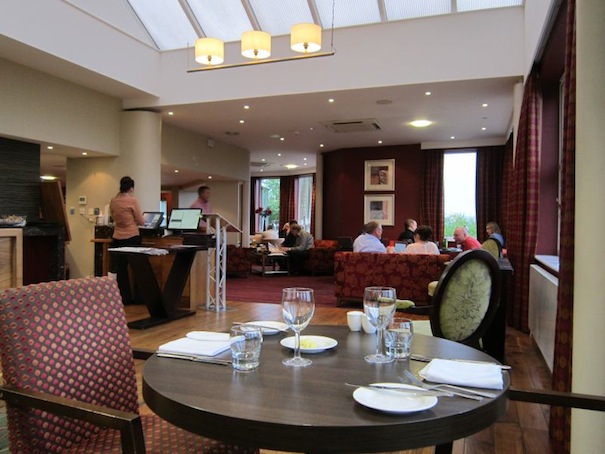 The Telford Hotel has a range of facilities available which cater for local people as well as tourists, golfing parties and businessmen visiting Shropshire. Fine dining is only one of the delights on offer at the Telford Hotel & Golf Resort. Golf is the predominant attraction, with an 18-hole architect designed course laid out to test your skills: post-mortems into your game can be conducted over drinks and snacks in the club house, or with a meal in the 1779 Restaurant.
There is also a wonderful Spa, where you can spend an indulgent day being pampered with a range of beauty treatments and massages. The Spa complex includes a luxurious swimming pool, a relaxation room and a steam room. I can't think of many people who wouldn't enjoy a day revelling in all the Spa has to offer.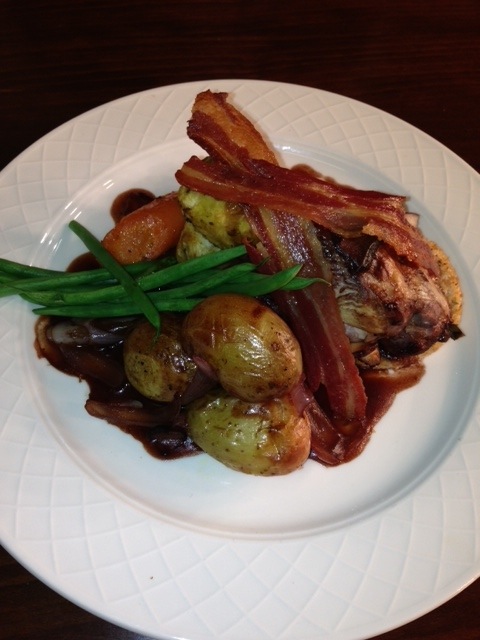 As tempting as a much needed make-over in the spa was, it was the 1779 restaurant I came to check out. The restaurant's lay-out is attractive and spacious. Floor to ceiling windows allow panoramic views of the Severn Gorge. On a sunny day a meal taken outside on the encircling balcony, with its unrivalled view of the Gorge, would be a treat. In the restaurant the service was courteous and efficient.
We came one day too early to sample chef Mark Riding's new menu, which was a pity as we would have liked to try the scallops with cauliflower puree, crispy pancetta and young herbs or the piri piri king prawns with apricot puree, chorizo crumb and coriander. Not that we starved or were disappointed with our meal! A goat's cheese terrine, and a plate of devilled whitebait were very welcome and attractive starters. Then followed a delicious fish in beer batter for me and a goat's cheese and herb risotto for Janice, which we rounded off with a tarte au citron and a chocolate fondant with clotted cream and mint dust, all accompanied by a very nice bottle of Chilean Sauvignon Blanc.
Sunday lunch is exceptionally value in the 1779 – £12.50 buys you a three course lunch. For weddings and big occasions, the hotel has a function room and, with 114 bedrooms available, you could accommodate all your guests as well!
The Telford Hotel & Golf Resort, Great Hay Drive, Sutton Heights, Telford TF7 4DT. Tel: 01952 429977