Give your cosmetics kit a spring clean. Lisa Haynes unveils the looks to give your beauty regime a lift.
Spring is the perfect time to freshen up your look. This season's make-up is all about creating – or faking – that elusive healthy glow. And turning to your makeup bag instead of super-green juices and wheatgrass shots makes the whole process a lot easier…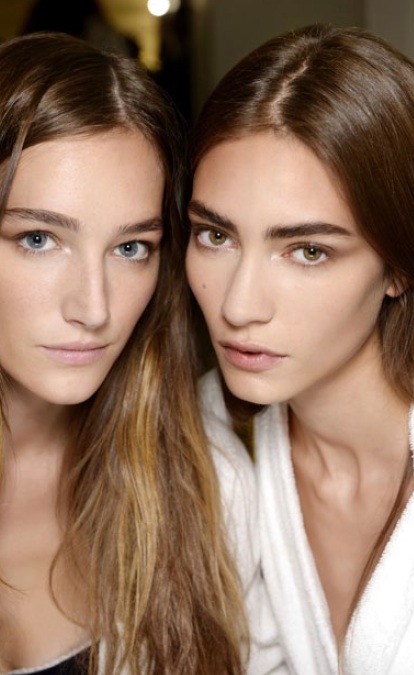 Day glow
This look has a raw, rugged feeling, as if you've been exposed to the elements on a spring day. Ditch fake tan and achieve an organic look by patting on cream blush and sculpting creams.
Sheer colour
Brights and pastels have been given a soft-focus makeover this season with sheer washes. A palette of hazy pastels such as lilac, peach and eggshell blue are used strategically to brighten the face and play up features for a subtle statement.
Loud lips
Classic orange, true red, bright cerise – pick a bright to make your pout go hyper. These high-wattage lips are packed with pigment but dense in the centre and blurred at the edges.
Max lash
The bold, androgynous brow has dominated the last few beauty seasons but spring is all about the lashes. Think 'more is more' – take inspiration from the 60s and don't skimp on application.
Flush fix
Get off the starting blocks with the sporty radiance vibe. Plump for a spring-like apricot, peach or pink-toned blusher to warm up the complexion. Boost your radiance further with subtle highlighter on the cheekbones and cupid's bow.
Muted moment
Brightening up your wardrobe for spring? Counteract the colour with muted make-up. Keep the application soft with a simple wash of colour across eyes and avoid using a harsh, dark eye pencil.