Riley's story is a cautionary tale about how pet insurance helped save the day – and the wallet – for the owner of this lively puppy….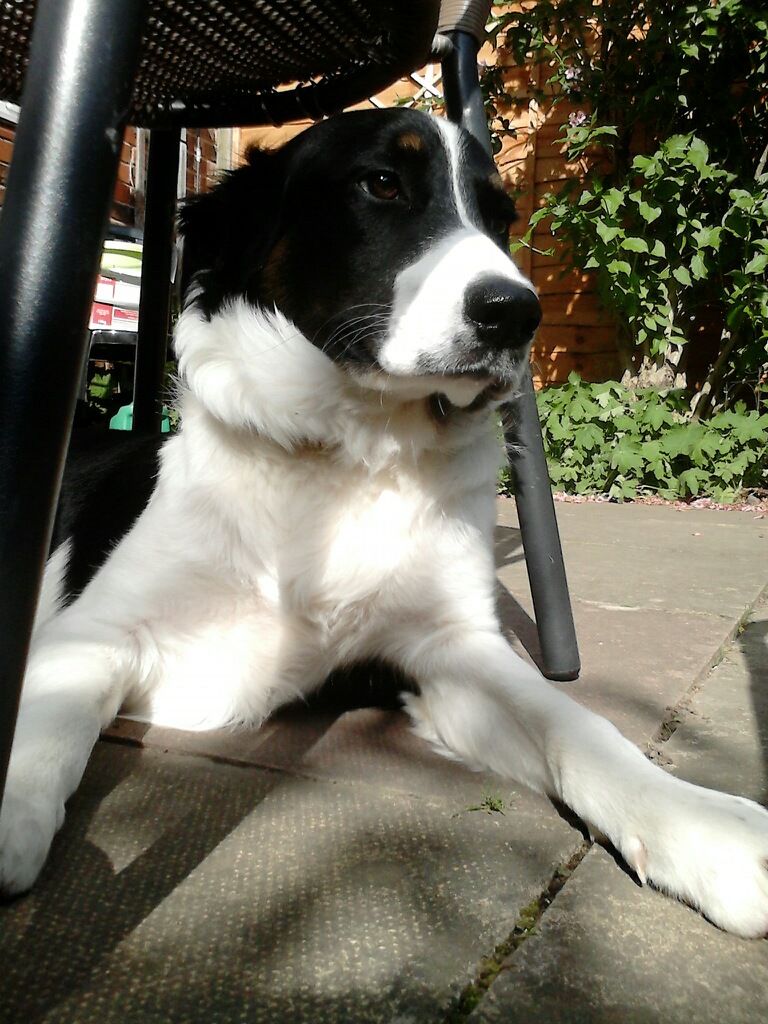 Riley was just 10 weeks old when we first met. A border collie cross cocker spaniel puppy who was full of life and bounce as only this combination can be, Riley came to us having had a nasty accident when playing with his housemates; he'd somehow got his foot through the bars of his indoor kennel and his leg was trapped. When he arrived at the surgery, it was immediately apparent that he'd broken his leg, although he was being a very brave soul.
Riley's owner Mark was very upset as he had disentangled him from the cage and knew it wasn't good news. He was also concerned about the vet's bill for repairing the damage, so it was great to be able to reassure him that, as he had taken out the 'four weeks free' insurance with puppy vaccinations only two weeks previously, it was all covered.
We x-rayed Riley to confirm the extent of the fracture, and to plan how best to repair the leg. The x-rays showed fractures to both the radius and the ulna, and an external fixator frame was planned for the next day.
Riley was kept in overnight on strong pain relief injections and he had his surgery first thing the following day. The operation was successful which meant the fixator would allow the bone to heal well.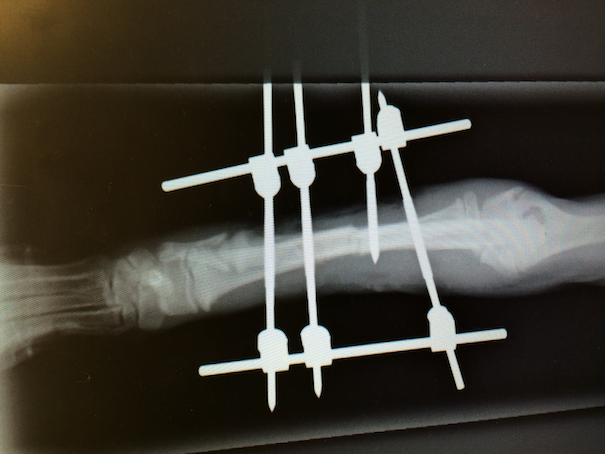 Riley had the pins bandaged so that he couldn't get these caught in the cage and was sent home the next day. He was already using his leg when he went home, and we gave him strict instructions as to how little he could do… but unfortunately Riley didn't pay much attention and returned a few times to have new dressings over his pins, as the fluffy padding bandage on the inside proved irresistible to chew.
Now, a few months later, following controlled exercise and hydrotherapy, Riley's leg is fully healed with the pins removed. "Riley is as good as new," said Mark, "and I've decided it's probably a good idea to continue the insurance policy lifelong as it seems, with Riley, he may need it!"
Sarah Probert, BVSc MRCVS
Bridgnorth Veterinary Centre