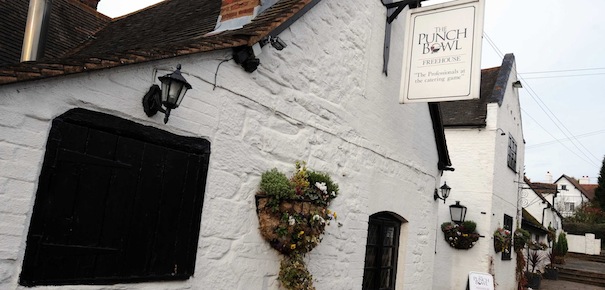 The Punchbowl has long been one of the region's best-known carveries but with the launch of its AGA range – unique in every sense of the word – the restaurant's popularity has gone through the roof. It's easy to see why.
It's not often you experience customer service as thorough, efficient and friendly as at this spacious restaurant. The staff are obviously proud to work here – many of them sport specially-designed polo shirts with their name emblazoned across the back – and their pride is reflected in the pleasure of the pub's thousands of satisfied patrons.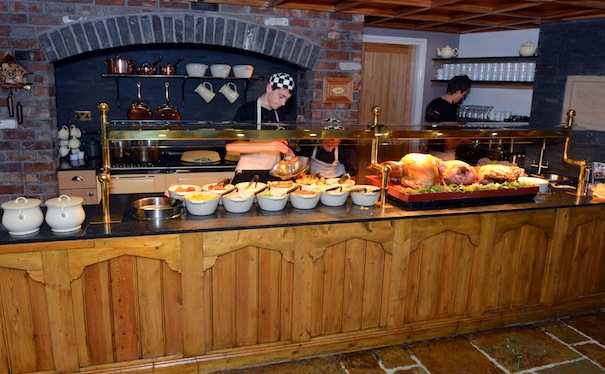 We were greeted by John, who talked us through the wide-ranging menu, suggesting the lunchtime carvery for a real flavour of the Punchbowl's fabulous food. The starter menu offers such intriguing delights as 'soup of the moment', showing how important seasonal food is here, and garlic mushrooms in chilli and Madeira sauce with AGA-baked bread and a rocket salad. John explained all about the provenance of the pub's ingredients – beef comes from Scotland, the turkey's from Warwickshire and the game depends upon how local shooting parties have fared. We passed on starters, thinking ahead to dessert, and I opted for the vegetarian wellington while my companion couldn't resist the allure of the carvery.
Those high standards of service continued as John informed me a short time before my order was due to arrive, giving my companion the opportunity to select his carvery choice, and he returned with a full plate of steaming food just as my wellington arrived, resplendent in its wrapping of moist, golden pastry.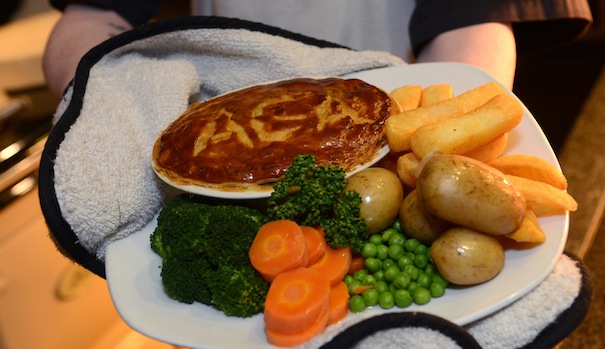 My main was beautifully presented on an asymmetrical plate, with pan-fried gnocchi and tender broccoli. My companion was delighted with his choice; the turkey, he observed, was cooked to moist, flavoursome perfection – a tricky feat to pull off with this sometimes challenging meat. The beef too, was done to a turn – must be that AGA magic – and the carrot and swede mash was rich and creamy next to the crunch of the Yorkshire pud.
To finish, my companion selected the raspberry and white chocolate crème brûlée, which came with a shortbread biscuit as a textural foil. I enjoyed a full-flavoured apple and raspberry crumble – all in all, we agreed, the Punchbowl deserves each and every plaudit heaped upon it by its legions of admirers.
Ludlow Road, Bridgnorth, Shropshire, WV16 5NQ. Tel: 01746 763304