The Nature in the Sands of Eardington project has received a funding boost of £18,599 from the SITA Trust.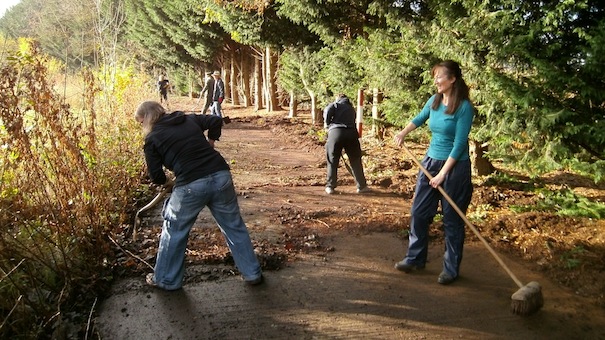 The project, based just outside Bridgnorth, will work with the newly-established Friends of Eardington Nature Reserve group to undertake works in the disused sand and gravel quarry, enabling long-term management and protection of the sandy habitat and shallow pools which support rare plants and insects, some of which are not found anywhere else in Shropshire.
Robert Tindall, Shropshire councillor for Brown Clee, said, "It's heartening to see such active interest in this wonderful new nature reserve. Considerable work by local volunteers, assisted by Shropshire Council staff, has resulted in this funding being made available. Of particular interest will be the new artificial sand martin nesting site." The funding comes through the Landfill Communities Fund.
Edward Andrews, the area officer and What's What's own nature diarist, will be leading regular volunteer work parties at the site over the winter to carry out practical habitat management works. If you would like to join in, call 01746 781192.