With the 70th anniversary of VE Day in May, it seems the What's What! area is awash with fabulous forties celebrations…..here's a run-down of some of the festivities happening locally…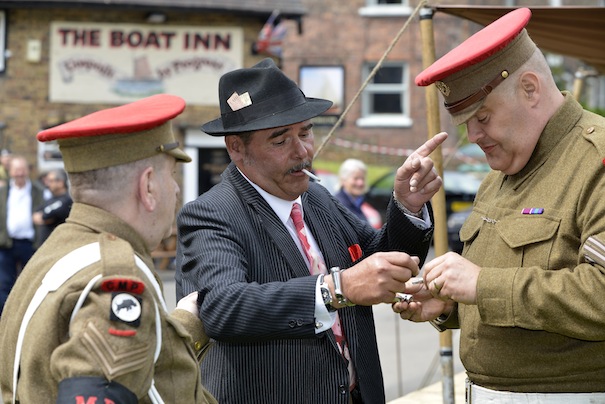 Jackfield re-enactment
The tiny village of Jackfield on the banks of the Severn, just across from Ironbridge, will see depictions of the home front and occupied Europe at a WW2 re-enactment weekend taking place on 23-24 May.
The event features Allied and Axis forces taking part in battles, vintage vehicles and traders plus entertainers including wartime 'domestic goddess' Marjorie Cartwright Jones and the show 'Workers' Playtime' performed by Sundial Theatre.
Saturday afternoon will see a Miss Jackfield 1943 pageant and Maws Courtyard will be the venue for a grand dance on the Saturday night with the Ashby 'Little' Big Band and the Blitz Dancers.
Tickets for the dance, which includes a fish and chip supper, are £10 available from Scarlett's Café or call 07830 434826. Proceeds will go to the Pilgrim Bandits charity to support injured and amputee servicemen.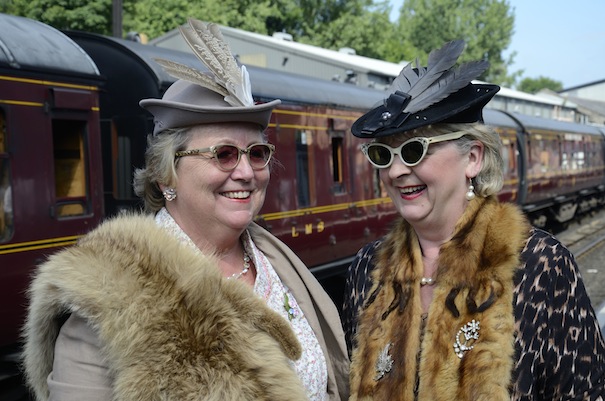 'In the mood' at the SVR
Step back to the 1940s in June and July as the Severn Valley Railway is transformed into a colourful snapshot of wartime Britain. Spanning two weekends, June 27-28 and July 4-5, the popular event will feature a replica air raid shelter, a 1940s house and wedding and a Battle of Britain flypast along with a range of period entertainment, stalls and evening 'big band' concerts.
One of the highlights is the battle at Highley Engine House: visitors are transported back the D-Day landings where paratroopers have been dropped behind enemy lines to attack an enemy ammunition train. Costumed re-enactors will be greeting visitors and getting trainloads of evacuees on their way.
Buy tickets at svr.co.uk. Fares start at £23.50 for adults and £15.50 for children or £67 for a family of two adults and up to four children. Concert tickets cost £10 each and pre-booking is recommended.

'Victory village' at airshow
The Cosford Air Show will commemorate the 70th anniversary of VE Day with the Victory Village at the centre of the commemorations on Sunday 14 June. Visitors can travel back in time to 1945 with live music of the period, a vintage tea room and veterans on hand to tell their stories. Classic vehicles, WW2 re-enactment groups and vintage aircraft will also feature.
"2015 also marks 75 years since the Battle of Britain, which will be commemorated by the RAF Battle of Britain Memorial Flight which includes the legendary Lancaster bomber," said Marilyn Summers of RAF Cosford. Other vintage planes will also make an appearance.
For the first time, tickets for the Show are advance sale only. There will be no tickets on the gate. Adult tickets are £22 with accompanied under-16s free. For details, visit cosfordairshow.co.uk.