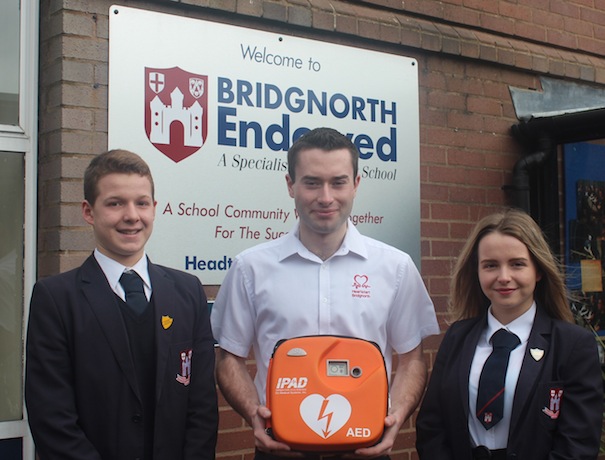 A number of public access defibrillators, some of which are backed up by a community responder scheme using local volunteers, have recently been installed in the local area, thanks in large part to local sponsors and fundraising. There is no centralised listing of the location of the life-saving machines, so the What's What! team has set itself a challenge of locating all the local defibrillators – and here's what we know about so far:
Bridgnorth – The Bylet; The Bear; Leisure Centre; Oldbury Wells School; Severn Park at the Edgar Davies Ground.
Alveley – Outside local shops and the old Methodist church
Norton – The village hall
Much Wenlock – Outside the fire station
If you know of any public access defibrillators, get in touch with us at editorial@whatswhatmagazine.co.uk and we'll add them to our list.
Heartstart Bridgnorth coordinator Chris Phillips is keen to hear from anyone who would like to volunteer for training in the use of a defibrillator – email him at office@heartstartbridgnorth.com
Remember: In the event of someone collapsing and becoming unconscious, the first action to take is to call 999 and shout for help. That gets help on the way quickly, and the emergency operator will be able to tell you what to do to help the patient.