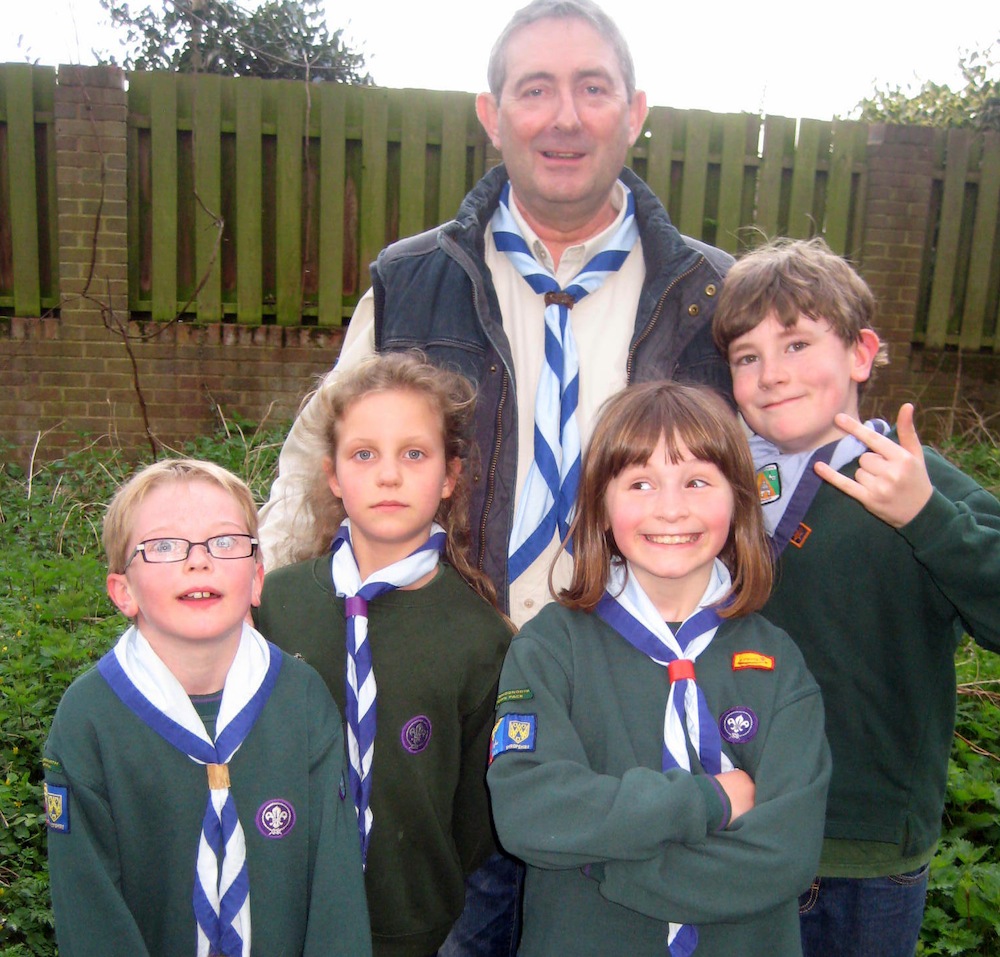 This summer, Bridgnorth cubs bade farewell to Paul Fensome, who has been a cub, a scout and a leader, boy and man, since 1962.
Paul started out at the age of eight, at the old scout hut – a wooden shack behind the dentist near St Leonards – walking from his home on Sydney Cottage Drive. His cub uniform consisted of a green knitted jersey, green cub cap, shorts, and long socks held up with garters. He became a seconder and then a sixer, graduating to scouts for more adventures a few years on.
A natural approach
Cubs and scouts had more freedom in those days. Paul remembers being able to carry and use his pocket knife, carving arrows from hazel and wooden woggles of elder wood. He has taught this skill to many a cub; Paul has endeavoured to keep the old skills and sense of adventure alive for today's keen young adventurers. Indeed, he has sought to encourage his protégés to learn to cook over open fires and has led many a man hunt – always a great favourite. There are so many intriguing trails to be followed around Bridgnorth, and he always chooses a different path.
Paul's role as a cub leader began in 1989 when his sons joined the Town pack led by Anne Wenlock who, seeing a perfect leader in Paul, recruited him to run the pack on his own as the new Akela (or chief wolf; the name comes from Kipling's Jungle Books).
Food for thought
For the cubs and scouts of Bridgnorth, Paul's legacy is tangible; he started the tradition of pony trek camp at Ludlow, and he is the man in charge of catering at the annual camp on Brown Clee, with over 120 assorted beavers, cubs, scouts and helpers all needing to be fed… with all the cooking done over open fires. Paul's full English breakfast and woodchuck stew have both become the stuff of legend!
But, more poignantly, Paul's approach is defined by his strong belief that children should be allowed to be children, with the freedom to play and run, climb, hide, set trails, carve wood and cook on open fires without an adult telling them they cannot do so because it's unsafe. He believes in supervising children but not in standing over them: the true spirit of cub scouting.