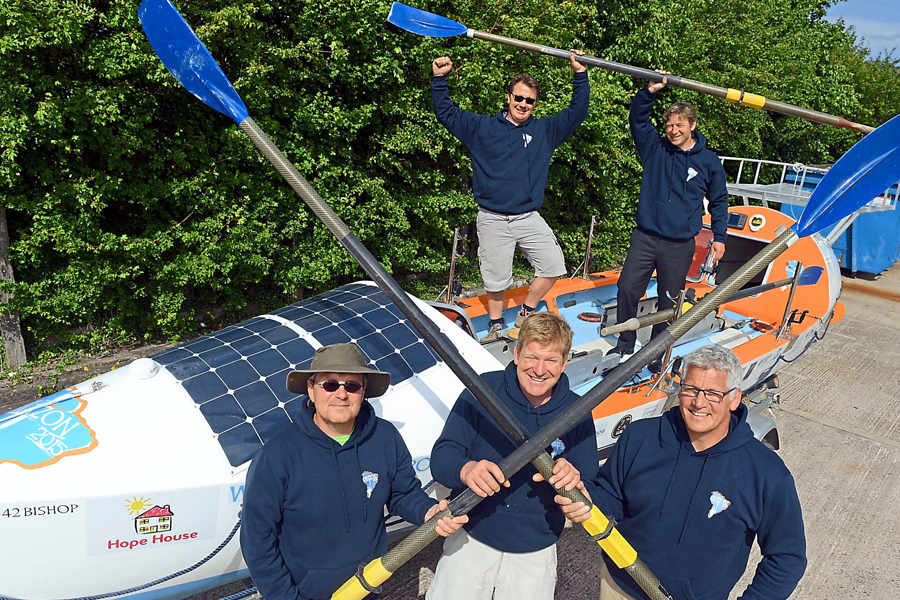 Five Shropshire men are setting of this November to row the entire length of the Amazon, hoping to become only the second team in history to row the entire length of the river unsupported.
The friends are all members of Shropshire Venture Rowing Club and they have set themselves a target of raising £25,000 which will be shared between different charities.
Row the Amazon's Andy Griffiths and Martin Berry from Wenlock Edge are raising money for Hope House Children's Hospice; Stuart Manley for Leukaemia and Lymphoma Research, and the Motor Neurone Disease Association; while Simon Furnival will split his funds between Severn House Hospice and Caudwell Children.
The team will have to negotiate heat, rain, river traffic and debris – not to mention some interesting wildlife – during the 2,077 mile, 30-day challenge. The men will live cheek by jowl aboard the 28ft boat, which has a tiny bed at each end, the plan being that at any one time, two of them will be sleeping, two rowing, and the fifth navigating.
The boat has just been shipped to South America and the now the team is looking for sponsors. They are funding the trip themselves, so anything raised will go towards the charities mentioned.
Any individuals or companies wanting to support the charity expedition can find more information on the website amazon-row.com