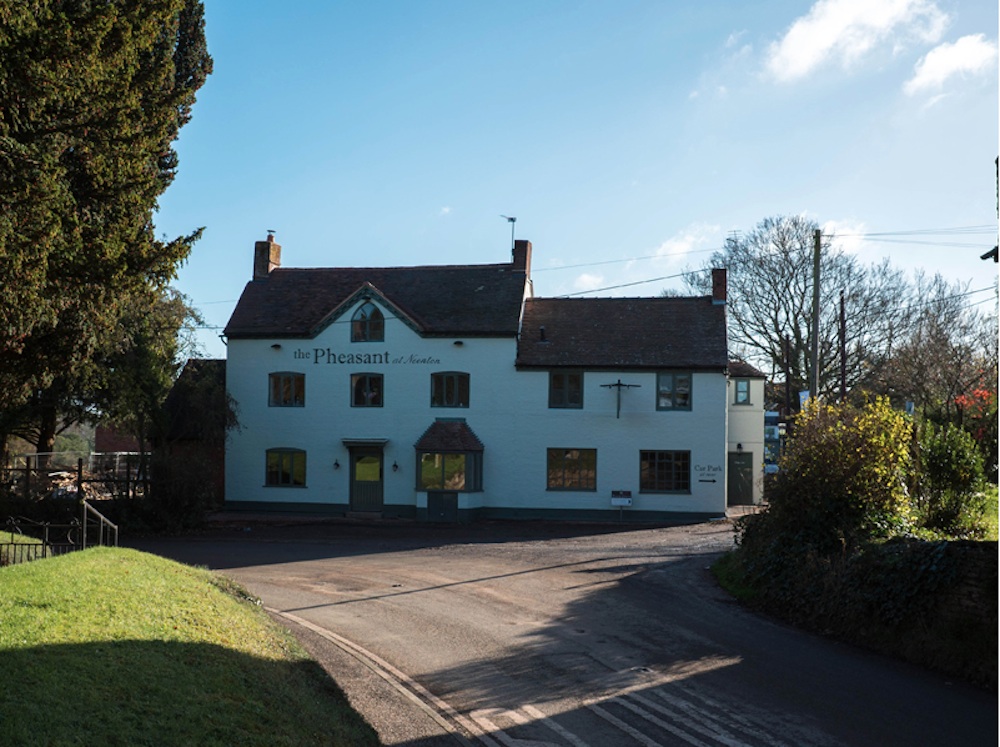 The eyes of the regional press have recently been on the village of Neenton – the story of 'the community heroes who had fought hard and risked all to save their local' was sitting proudly on the front cover of a local paper when we visited the village pub, the Pheasant.
The story of the Pheasant is indeed remarkable. Having shut nine years ago, it's the first in our area to be owned by its local community. To cut a long story short, deals have been done, finances procured and alliances forged, and now the flourishing country pub, a picturesque 10-minute drive from Bridgnorth, has enjoyed its first six months of trade.
The pub is beautifully presented with a fresh, uncluttered country house style and a magnificent oak timbered room at the rear. There are quirky touches too, as villagers have donated items of furniture and the odd picture.
But we were here for the food; my starter of whitebait was crispy and juicy and batter encrusted – these were the real deal, not the limp offerings so often proffered. My daughter opted for the black pudding fritter with poached egg. This proved to be a blend of flavours which was executed brilliantly.
For main course, I opted for one of the daily specials – grilled plaice. The fresh pearlescent flesh was encased in a light dusting of seasoned flour and sitting atop local vegetables and a butter and lemon sauce. Kat chose the homemade burger in a brioche bun with hand-cut chunky chips – a large portion, but she's rarely defeated. I noticed the menu advertised 'farmer sized' portions …they must be huge.
We showed absolutely zero willpower in the face of rich chocolate mousse with homemade honeycomb and sticky toffee pudding – delicious.
The wine list at The Pheasant sets it apart from similar venues; there are a number of less familiar wines on offer. Supplier Bibendum has taken obvious care and the addition of the 'verre du vin' system, which whips air out of the opened bottle and seals it, means guests can experiment with a variety of wines to match their chosen dishes. An extensive real ale collection boasting local brews Hobsons, Hop and Stagger, Woods and visiting Adnams graced the bar.
The pub is run by management team Sarah Cowley and Mark Harris. The Pheasant performs a fine balancing act between being a locals' pub at the heart of its community with regular live music and barbecues, and a high-quality, destination food venue… with a trio of beautifully appointed letting rooms adding an extra dimension. Judging by our visit, they seem to be getting it just right and we wish them and the whole community the very best of luck with their pub.
The Pheasant at Neenton
Tel: 01746 787955
Family and dog friendly
Current offer: Dinner, bed and breakfast for two: £99
Beer garden
Prices: Burger and chips, £9.95; sirloin steak £17.95