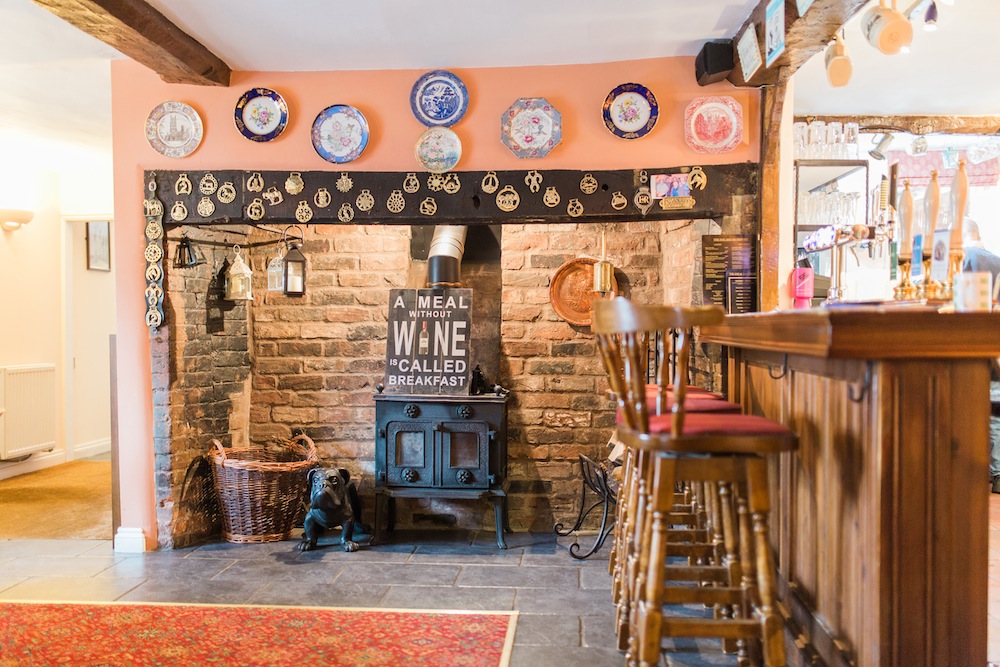 For beer loving residents in the picturesque village of Worfield, there's plenty to celebrate these days with the arrival of new incumbents at The Dog and Davenport, reports Sally Themans.
Maggie and Mark Tennant, together with daughter Charlotte, have taken over the pub in the centre of the village and are aiming to make it a fantastic community pub as well as destination for those seeking a rural 'real deal'. And they certainly know how to keep a pint.
The trio have moved from the popular Talbot in Much Wenlock, where they were successful landlords welcoming tourists and townsfolk alike for over 15 years. Now they are bringing their wealth of experience closer to Bridgnorth as tenants of the Davenport Estate which surrounds the village of Worfield and boasts some of the most beautiful countryside in our pocket of Shropshire.
The pub is traditional in every sense of the word; plush upholstered fixed seating, inglenook fireplaces, and horse brasses adorning the beams. There's also a popular bar, where locals congregate for a pint (or two!) on their way home.
We were welcomed with well-kept pints of Hobsons Town Crier and Best, which are permanent fixtures on the bar. There is also always a guest on offer from one of the local breweries including Enville, Hobsons or Woods, or some of the niche smaller breweries that are springing up locally. There is a solid selection of wines, all priced around the £16 mark for a bottle.
Our meal kicked off with delicious homemade chicken liver pâté and moules marinière – with chunks of bread to mop up the sauce. Mains consisted of tuna steak cooked in lemon butter with capers from the specials board and a rump steak with 'Shropshire sauce' made from Shropshire Blue cheese.
The menu includes lots of good old pub favourites such as game pie, a 'pie of the week', Barnsley chops and fish and chips as well as Shropshire chicken. For those feeling a bit more extravagant, champagne salmon and sea bass fillets could fit the bill.
I was particularly taken by the sound of the lunchtime menu which, in addition to a good offering of ham, cheddar or stilton ploughmans, baguettes and jacket potatoes, also featured a steak sandwich, a Greek salad and a temptingly-named black pudding bramley. The Dog and Davenport is a traditional village pub that welcomes one and all, whether it's for a quick pint after work, an evening with friends, or a hearty meal with family – and we wish Maggie, Mark and Charlotte a long and happy tenure here.
– Sally Themans
The Dog and Davenport
Main St, Shropshire, Bridgnorth WV15 5LF doganddavenport.co.uk Tel: 01746 716020
Food served Fri 12-2.30pm & 6-9pm; Sat 12-9pm; Sun 12-5pm Prices from £9.95 for lasagne or fish and chips to £17.95 for fillet steak; three-course Sunday lunch £12.95; children's meals £5.50.