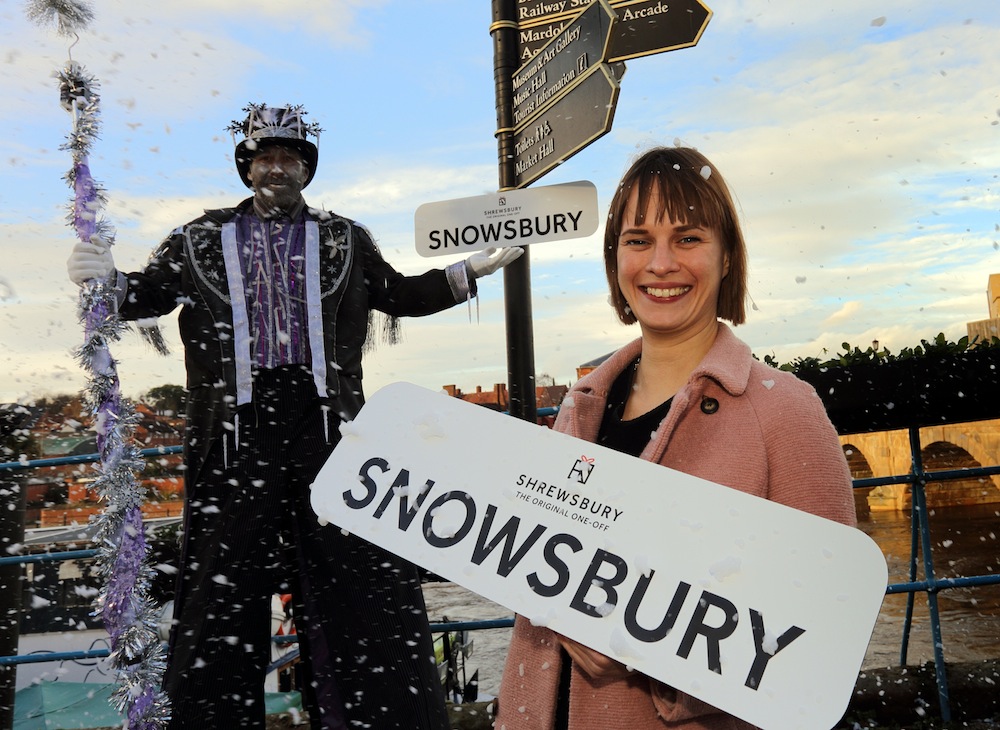 Shrewsbury Business Improvement District (BID) has been awarded a prestigious industry-led accreditation. The recognition from British BIDs was presented to Shrewsbury BID manager Kirsten Henly (pictured) at a conference and dinner in London's Canary Wharf. Shrewsbury BID was evaluated on criteria including its governance and operational arrangements, financial systems, communications processes and reporting methods.
Kirsten Henly said, "Achieving this accreditation is a significant milestone for us as it measured our performance against recognised BID standards. It gives our members confidence that we have robust systems and processes in place to meet their objectives to deliver our business plan and benefit the business and wider community."
As part of the Shrewsbury BID promotional push, the town was transformed into Snowsbury over the festive period, with a variety of fun events and a giant snow globe for visitors to step inside.
To find out more about Shrewsbury BID and their work in the town centre visit originalshrewsbury.co.uk/BID.