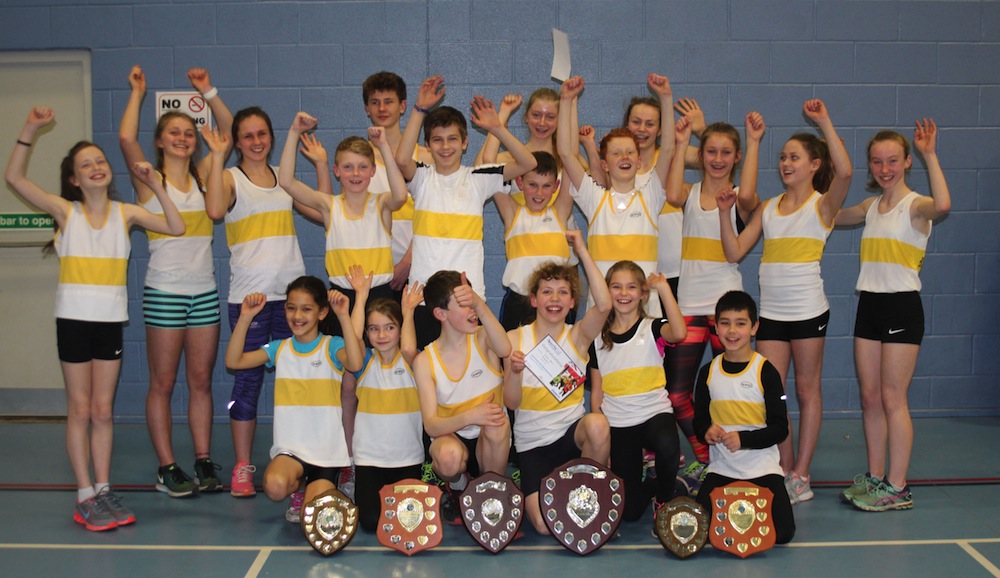 The final fixture of the Shropshire Young Athletes League took place at Oswestry on Sunday 7 February. Bridgnorth Athletics Club's sports hall squad were determined not to be outshone by the earlier successes of the cross country squad, who dominated their final event in Oswestry in December with some outstanding team and individual team performances.
Both inside and outside teams brought home an impressive haul of titles, including first places for the U11 girls, U13 boys and U15 girls in sports hall events, and cross country golds for the U11, U13 and U15 boys and U13 girls, plus a huge cross country win overall, finishing a massive 1,200 points ahead of the second-placed team.
The cross country athletes also scored success at a meet at Attingham on January. Bridgnorth Athletics Club is now going to try for an unprecedented hat trick of Shropshire Young Athletics League overall titles by winning the SYAL track competition, which starts in April.