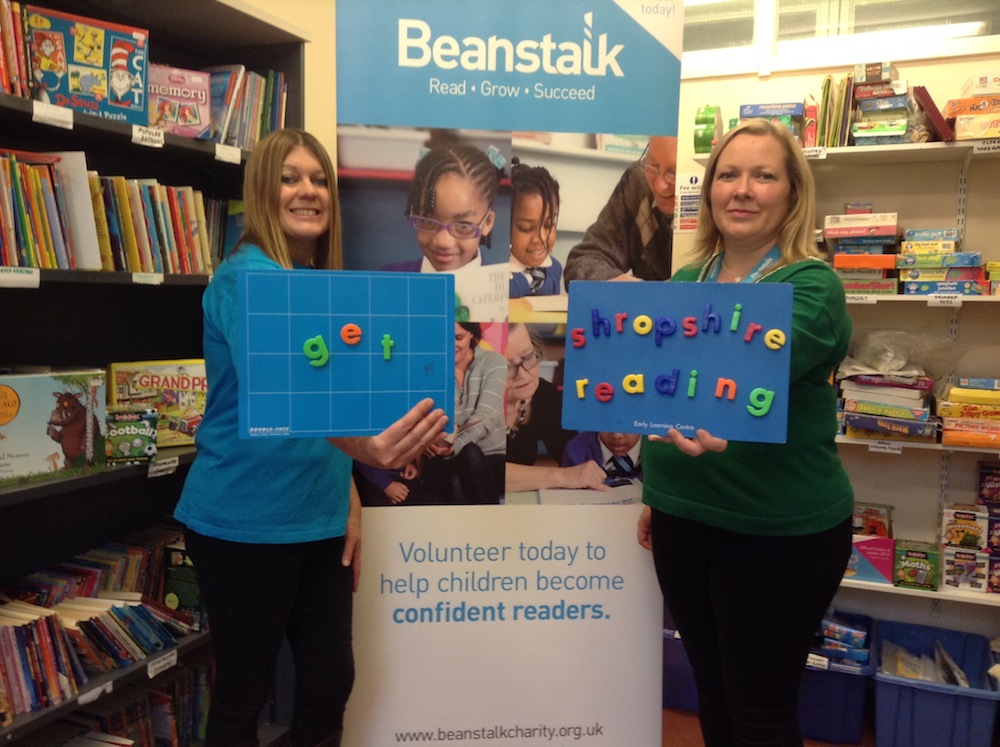 A Shropshire charity which helps get children reading is looking to double the number of youngsters it supports this year. Beanstalk recruits and trains people to help schoolchildren who need support with reading – and the charity is undertaking a major recruitment drive. Beanstalk currently has 130 people in Shropshire who hold sessions with more than 400 children.
The charity's Lois Breen explains, "Spending time reading one-to-one with children is a lovely thing to do and our volunteers say it is a hugely rewarding role – but in order to expand our service and help more children learn to read, we need more volunteers."
Beanstalk is also looking to work with local businesses; for more information about volunteering or business partnerships, call 01952 567846 or visit beanstalkcharity.org.uk.