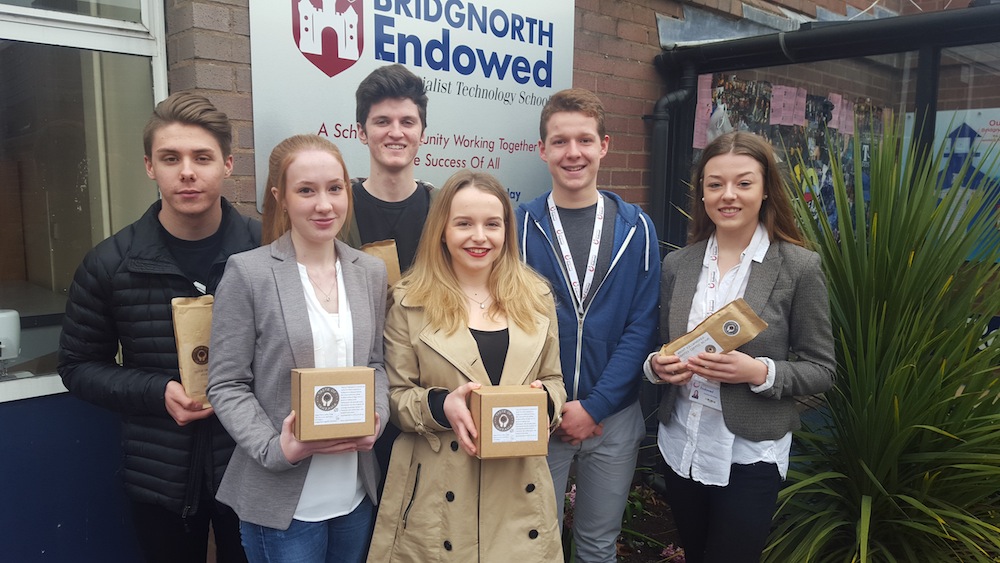 Two secondary schools – one in Bridgnorth and one in Tanzania – have teamed up to deliver a pupil-led coffee-selling scheme that helps children in both countries gain the skills they need to succeed.
A talented group of sixth formers from Bridgnorth Endowed School are working with a secondary school in Tanzania as part of a mutually beneficial partnership. Taste of Tanzania harnesses the national resources of the African country to produce delicious coffee, which is marketed here in the UK, with the resulting profits going back into supporting students in Tanzania.
The Umonga Secondary School is near Dodoma, which replaced Daar Es Salaam as Tanzania's capital in 1996. It educates around 750 students ranging from 14 to 20 years, but every pupil has to pay their own tuition fees. What's more, Tanzanian law requires all secondary lessons to take place in English, despite the fact that Swahili is the first language of Tanzanian children.
Taste of Tanzania started when Claverley-based businesswoman Carrie Bates approached Bridgnorth Endowed in 2013 with a template for a social enterprise that would enable young people to develop their business, marketing and communications skills in a genuine workplace situation.
Carrie's Little Coffee Bags hit the headlines after her appearance on TV's Dragon's Den, and her business has continued to grow, with products now available at Harvey Nichols and on Virgin Trains. Head James Loveday was able to draw upon his links with the Umonga School to kickstart the project and it has gone from strength to strength ever since.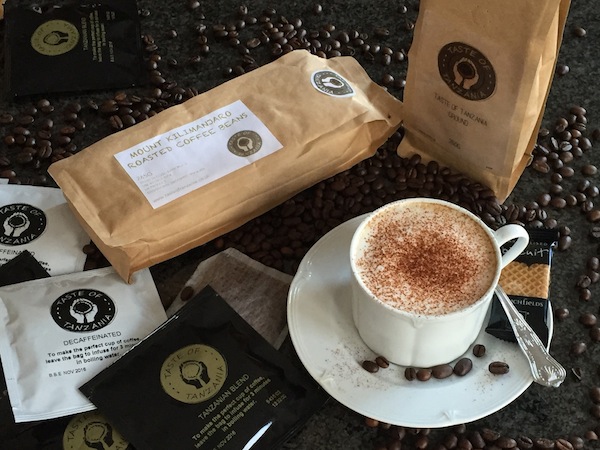 This year's Bridgnorth Endowed team, Olivia Davis, Megan Harper, Jasmine Rawlings, Quinn Parry, James McDowell and James Warrington, are the latest group to bring their own ideas to the project, and they're currently introducing a new product to the Taste of Tanzania portfolio: luxury hot chocolate.
"We've had a lot of interest since we started discussing a chocolate element," explains James Warrington, who manages Taste of Tanzania's sales and marketing. "We've even had interest from TV producers. We'd really like to get involved with local businesses to get the chocolate moving.
"The school excels in certain subjects such as chemistry, physics and Swahili. However, despite the teachers' efforts, Umonga is still considered a 'red' school, ranked 55/96 in the region. So our aim is to help raise funds to support pupils to achieve the best possible education they can."
And the coffee itself means the project isn't just playing lip service to quality.
"Our organic, full-bodied coffee bags are individually wrapped for maximum freshness," says James. "The beans we use are grown near the school at the foothills of Mount Kilimanjaro, which means that not only do we get the real 'taste of Tanzania', but we also support farmers to enable them to continue trading. This means we can offer customers a quality cup of coffee that's as ethical as it is delicious."
Where to buy?
Taste of Tanzania will have a stall in the Food Hall at the Burwarton Show in August – but if you can't wait that long, you can buy online at tasteoftanzania.co.uk – and if you're a local business who'd like to get involved with the new chocolate line, contact the team at tasteoftanzania@bridgnorthendowed.co.uk.