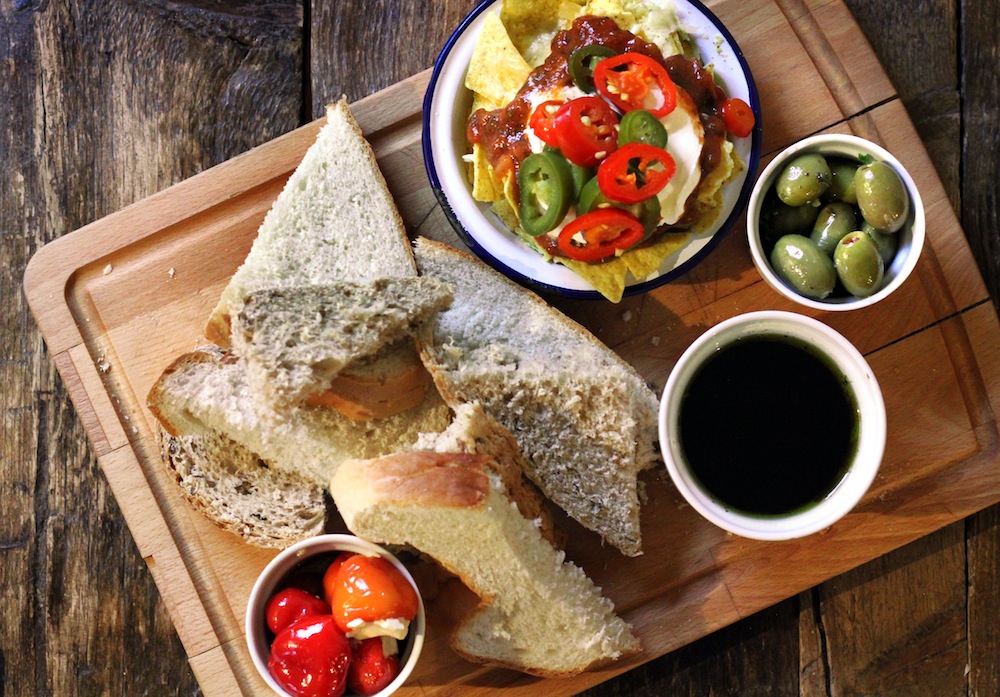 The excellent team behind Claverley's Woodman next turned their attention to Bridgnorth, opening Graze on St Mary's Street 18 months ago.
This quality burger joint cleverly combines urban shabby chic with cosy. The team, led by Sophie are exceptionally welcoming and the informal style promotes a convivial, relaxed experience; we went along to sample the new menu and revisit old favourites.
First up was their brand new Grazing sharing platter, aptly named the Hot 'N' Spicy Meaty Mountain, a no-nonsense platter piled high with Louisiana hot chicken wings, homemade chilli con carne, BBQ pulled pork and freshly homemade coleslaw. At £20 it sounds a bit steep – but it's great value with plenty for four – or more – people.
But at Graze it's all about burgers, so we went for their bestseller, the Bridgnorth Blue. And it's a truly magnificent thing: 6oz of pure Shropshire beef, Shropshire Blue cheese, portabello mushroom and red onion – a tried-and-tested but brilliant combination. Paired with freshly cooked skinny sweet potato or Cajun fries, this is a gourmet burger experience for around the £10 mark.
Taking a detour from this rather meaty theme I tried the Sidewalk: a whole dressed Brixham Crab salad served with lemon mayonnaise and brown bread. It was super-fresh, beautifully presented and stunning value at less than a tenner.
One of the things Graze prides itself on is the provenance of its ingredients. Granted the crab had a slightly longer journey, but all the other ingredients are sourced within Bridgnorth: Beaman's meat, cheese and vegetables from the indoor market and wines and beers from nearby Tanners.
We enjoyed the Bathams (we always enjoy the Bathams!) but there's a fine selection of local craft beers – Enville, Holden's and Bewdley – and a great selection of really 'drinkable' wines; from house wines at £13.95 to the super Tummil Flat Sauvignon Blanc at £17.95.
New on the menu are a selection of puds and shakes – we tried the Nutella Milk Shake but left the dangerous-sounding Chocolate Challenge unchallenged.
Tuesday night is student night with any 3oz burger, fries and soft drink for £5 between 5 and 9pm, and the weekday lunchtime deal is £5 for any 3oz burger and side. They also now do takeaway.
From the vintage cutlery and old tools adorning the walls; and the clean, well-organised kitchen visible from the dining room turning out perfectly cooked food; to the plate of warm freshly popped corn on arrival… all the little touches convince you that, as their menu says: it's all about Sharing. Caring. About food.
Sally Themans
Graze Bridgnorth
65 St Marys Road, Bridgnorth WV16 4DR
01746 218050
Food served Tues-Thurs 12-3pm and 5-9pm; Fri & Sat 12-10pm