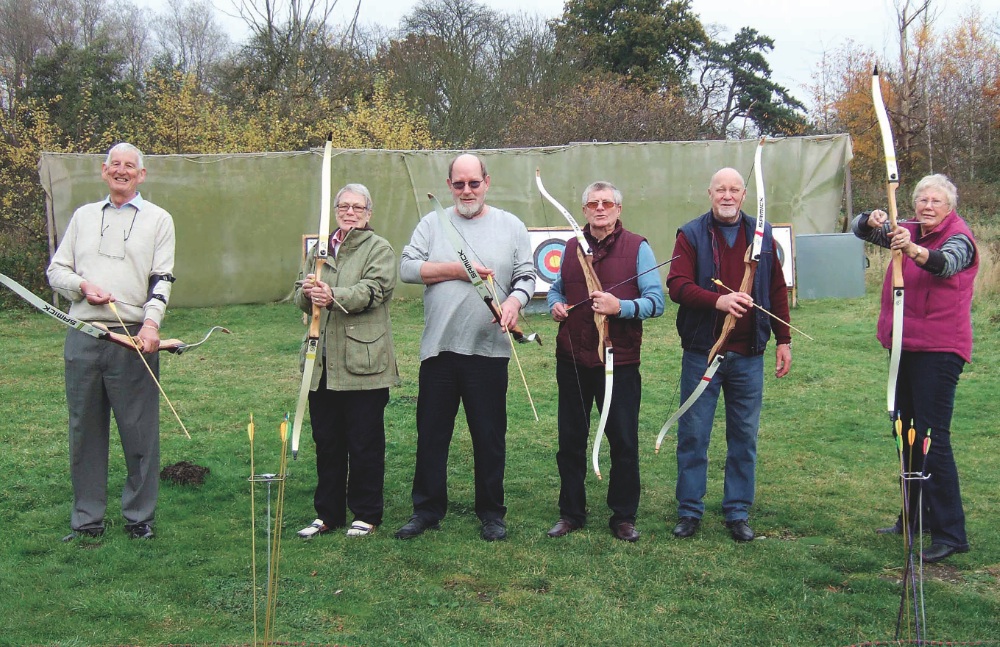 With silver surfers getting the best out of the internet, the grey pound making its mark on the economy, and politicians of all hues wooing the more mature voter, Kerri Tyler finds out about an upbeat educational organisation aimed at the young at heart.
When is a university not a university? The University of the Third Age – better known as U3A –sounds a little mysterious; even a bit 'hippyish'. However, nothing could be further from the truth: the U3A is a friendly organisation that welcomes older people to take part in talks, workshops, walks, events and a whole range of activities that can really get the grey matter working.
U3A is named for those who have finished with school and college (the first age) and work/family commitments (the second age) and are embracing the freedom brought by retirement and an empty nest. However, as many retirees discover, this newfound freedom can bring its own problems, with people reporting depression and isolation after parting company with colleagues and children. A UK report in 2012 found around a quarter of older people they spoke to considered themselves to be persistently lonely; while a recent US report suggested loneliness in older people can be as harmful to health as smoking 15 cigarettes a day.
Find your rhythm
In the WW! area, there are three branches of the U3A: one in Bridgnorth, one in Much Wenlock, and another based in Shifnal. And they're a busy, diverse bunch; the Wrekin branch of the U3A covers Shifnal, Telford and east Shropshire, with a membership of around 300. It meets monthly at Shifnal's village hall and offers over 35 different interest groups, from Scrabble to country dancing to singing.
Members of Bridgnorth's branch, meanwhile, can go along to the 'coffee and iPads' group, try out Mah Jong, or meet to discuss books they've read. And, as chair Trevor Padget explains, the U3A has an extensive database of speakers: "Recently a speaker had to cancel at short notice. Within 20 minutes, I'd found a man named Graham Short to replace him. He gave us the most fascinating and amusing story of his experiences as a micro-artist – he carves words or pictures onto small objects. He's even carved the Lord's Prayer onto the head of a pin!"
Robert Toft, the secretary of Much Wenlock U3A, told WW!, "We have 22 different activity groups at the moment, each with its own area of interest – there are groups for art history, wine, philosophy, walking – some just have four or five regular members while other have well over a dozen."
A positive start
The Wenlock group was set up in 2012, when local resident Alan Cavalier contacted U3A head office in London. As Robert explains, "Alan put a notice in the parish magazine and lots of people came along – in fact, there were over 80 people at one of the preliminary meetings at the Priory Hall."
Since then, the branch has gone from strength to strength in, and there are now over 180 members. It's a fairly informal set-up except for the AGM, which involves the usual reports and feedback, and there's no real restriction on membership – "the only requirement is that people aren't in full-time employment," says Robert. "We haven't had any test cases of younger people wanting to come along and join, but I don't see why they wouldn't be allowed to take part… as long as they weren't in education or working most of the time."
Robert is the coordinator of Wenlock U3A's wine-tasting group. He says, "The U3A principle is to get people to do it themselves rather than getting in paid experts. So I went on a basic level course and now I share my skills and knowledge with the group – although it does tend to get a little chaotic after the first few tastings!"
Sharing skills
Another Much Wenlock U3A-er is Catherine Downes, who runs the art group. Catherine says, "The U3A is a very positive experience for a lot of people. I wasn't sure I liked the sound of it at first… I thought 'U3A – what's that supposed to mean?' But I went along, and people were interested in starting an art group, and I have a degree in Fine Art, so I decided to take it on. We now have roughly 10 to 12 members coming along on a regular basis."
Catherine's art group are getting involved in the Wenlock Festival in June: as well as putting on an exhibition of members' artworks at the town's Guildhall, they're running a session called Art at your Feet, taking rubbings from street surfaces and encouraging adults and children to transform them into creative new artworks.
Two of Bridgnorth's most popular groups are one that visits gardens and another that goes to concerts regularly. However, Trevor Padget says they're hunting for another leader at the moment: "We'd love to find someone who enjoys plays and shows to take people to the theatre!"
So if you fancy broadening your social circle, or if you'd like to learn a new skill… or if you're a theatre buff who'd like to share your passion with others, you might just find what you're looking for at the university that's anything but a university… the U3A.
Get your mojo back with U3A
Bridgnorthanddistrictu3a.org.uk or call Jenny Green on 01746 862191.
u3asites.org.uk – find Much Wenlock under 'm' and Wrekin under 'w'