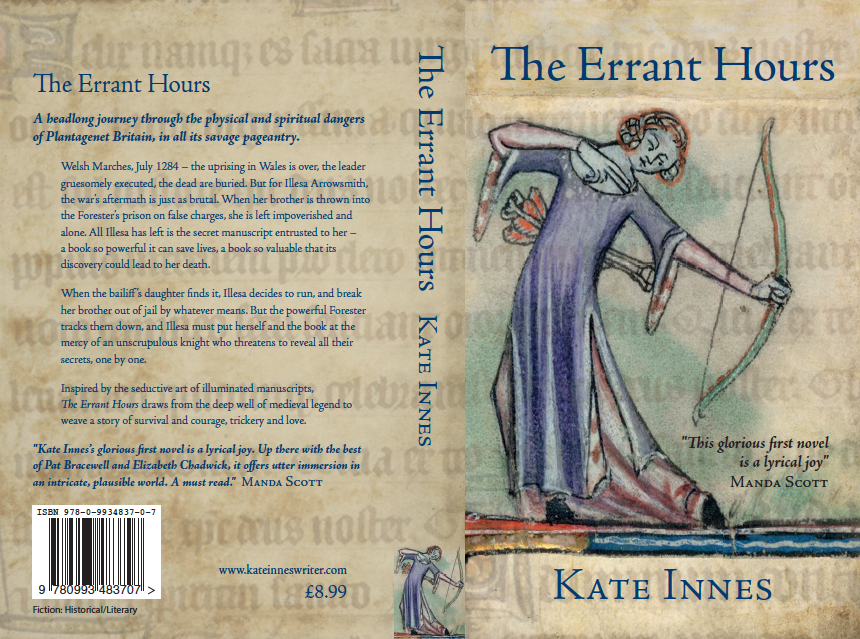 As the Wenlock Poetry Festival continues to grow in stature, Stephen Roberts looks at our county's literary heritage, while Anna Dreda reveals five up-and-coming local talents.
Delve into Shropshire's literary past and you may travel from the sublime to the ridiculous. Seventeenth-century man-about-town, poet and playwright William Wycherley was born at Clive, near Shrewsbury. He ended up in London's Fleet nick as a debtor… but fortune smiled when James II enjoyed one of his plays, paid his debts and bestowed a pension.
Perhaps the county's best-known literary figure, Wilfred Owen was born in Oswestry and lauded as WWI's greatest poet. His legacy is a deeper understanding of the horrors of war: his nightmare vision of the 'white eyes writhing' and 'froth corrupted lungs' of a gas attack feature in 'Dulce et Decorum Est'.
Another ex-military writer, Barbara Pym, served with the Women's Royal Naval Service during WWII. Like Owen, Pym, a writer of social comedies, was born in Oswestry and her novel Quartet in Autumn saw her nominated for a Booker Prize in 1977.
A touch of Shropshire
Owen, Pym and Wycherley were locally born, but others who wrote about the county may never have set foot on Shropshire soil. We may never know why William Burwell, a 19th century American novelist, located his tale of the plantations here – Black Acre vs White Acre was published just four years after the anti-slavery novel Uncle Tom's Cabin, but adopted a pro-slavery tone that sits uncomfortably with today's values.
Dickens' Scrooge is supposedly buried in Shrewsbury (you can find his grave in St Chad's churchyard, created for the 1984 version of A Christmas Carol); Londoner EM Forster's Howards End and A Room With a View feature Shropshire; and PG Wodehouse's Salopian Psmith features in a series of novels. In Susanna Clarke's 2004 novel Jonathan Strange and Mr Norrell, adapted for BBC TV, Strange hails from a household described as being 'near Clun'.
The genuine article?
Sometimes it's hard to distinguish the true Salopian from those simply writing about the county. AE Housman's A Shropshire Lad recalls the pleasures and frustrations of the Shropshire countryside – but he was born in Bromsgrove.
However, Edith Pargeter (better known as Ellis Peters) was born in Horsehay and educated in Coalbrookdale; fans of her mystery-solving monk Cadfael can pick up a leaflet in Shrewsbury to guide them around the haunts of her mediaeval creation.
Housman's near-contemporary Mary Webb set her vibrant novels among characters she knew intimately. Mary was born in Leighton, near the Wrekin, and, as a direct descendant of Sir Walter Scott, she had literary blood. Of all her works, it was Precious Bane which won her recognition as a recorder of dialect, superstition and country life, inspiring Prime Minister Stanley Baldwin to write an introduction to the book after her death. The filming of Webb's book Gone to Earth in Much Wenlock caused a real buzz, with many locals appearing as extras. Webb is commemorated with a stone in the foliage in Wenlock's All Saints churchyard; a fittingly rural memorial for this most 'Shropshire' of writers.
Webb's treasures
This year marks the centenary of Mary Webb's book The Golden Arrow, and from 7 March to 5 June, Shrewsbury Museum (shrewsburymuseum.org) is running an exhibition called Treasures: The Literature and Landscape of Mary Webb's Shropshire. Exhibits include Webb's writing and photographs of Shropshire, while the museum's writer-in-residence, Shrewsbury-based Lisa Blower, will be sharing how Webb has inspired her own writing through workshops and readings. In April, Gone to Earth will appear at The Old Market Hall in Shrewsbury; see oldmarkethall.co.uk/shows/whatson for confirmation of dates.
Anna's five to watch
Poetry 'These Parts', a day-long celebration of Shropshire poetry as part of the Wenlock Poetry Festival, shows just how much excellent poetry we have… but to pick out just one, 15-year-old Gaia-Rose Harper of Shrewsbury is one of this year's winners of the Foyle Young Poets Award.
Historical fiction Two for the price of one! Manda Scott of Clungunford is a former Orange Prize winner and her latest novel Into the Fire, which describes the lasting impact of Joan of Arc, was a Times Book of the Month. New author Kate Innes has just brought out The Errant Hours; it brings medieval Wenlock, Holdgate and Acton Burnell vividly to life.
Literary fiction James Hannah was picked by the Guardian and the Observer as a 'new face for 2015' for his first novel The A to Z of You and Me. It was also long-listed for the Desmond Elliot First Novel Award. Now working on his second novel, James is definitely one to watch.
Travel writing Edward Hancox's Iceland, Defrosted has already sold over 5,000 copies and had a sell-out launch event in Reykjavik – not to mention a packed event at Wenlock Books. Edward's second book is underway, and with his humorous and knowledgeable style, it's sure to be a great read.
Memoir Andrew Fusek Peters' memoir, Dip: Wild Swims from the Borderlands garnered national acclaim, with Andrew appearing on the One Show to talk about swimming in Shropshire rivers. Andrew's breathtaking new book, Wilderland, published by Oswestry's Fair Acre Press, will be launched at April's Wenlock Poetry Festival.
Anna Dreda is the founder of the Wenlock Poetry Festival wenlockpoetryfestival.org and Wenlock Books wenlockbooks.co.uk.